This detached house in the middle of the garden is named after the green coconut, whose palm tree grows just next to it.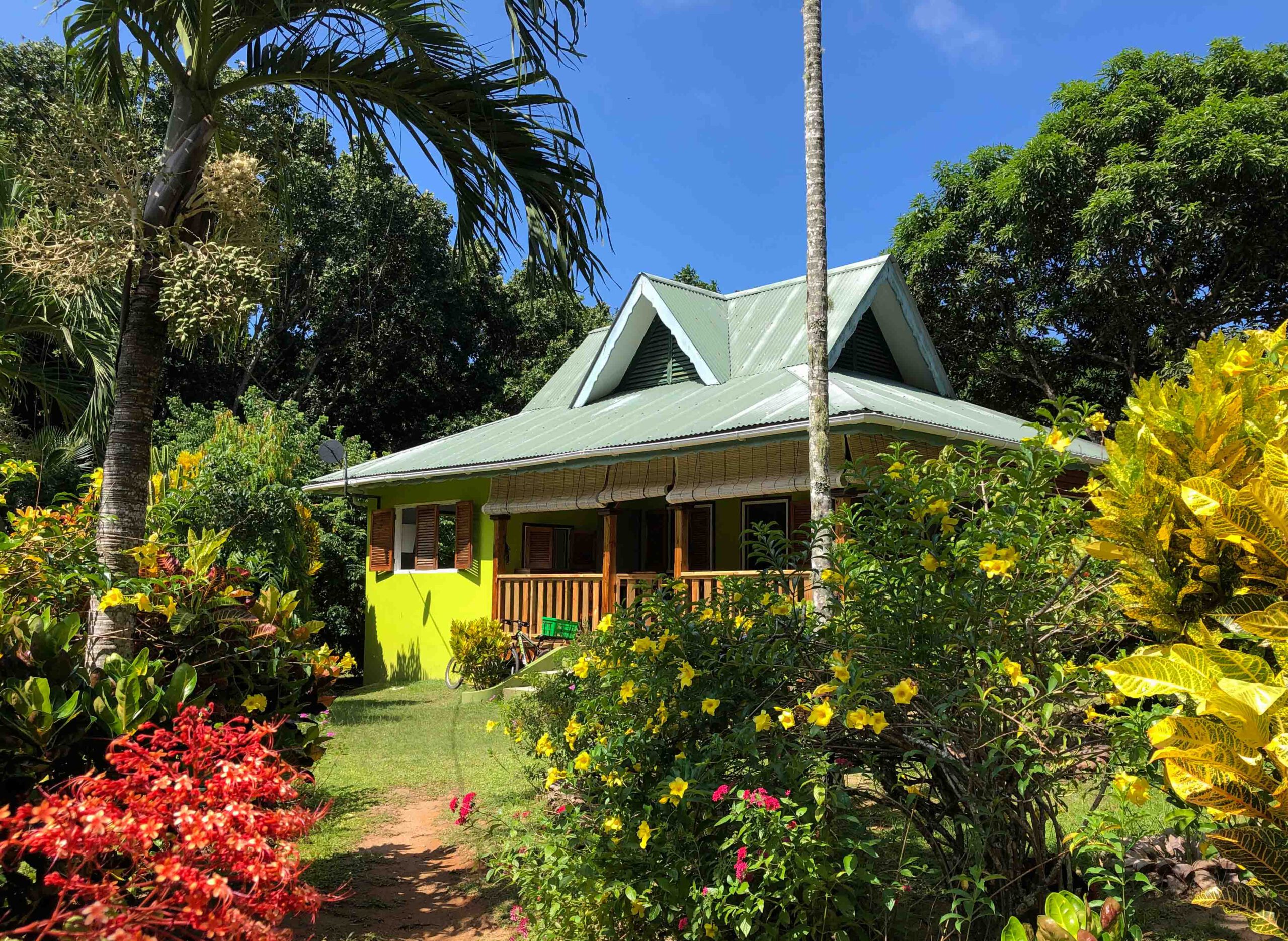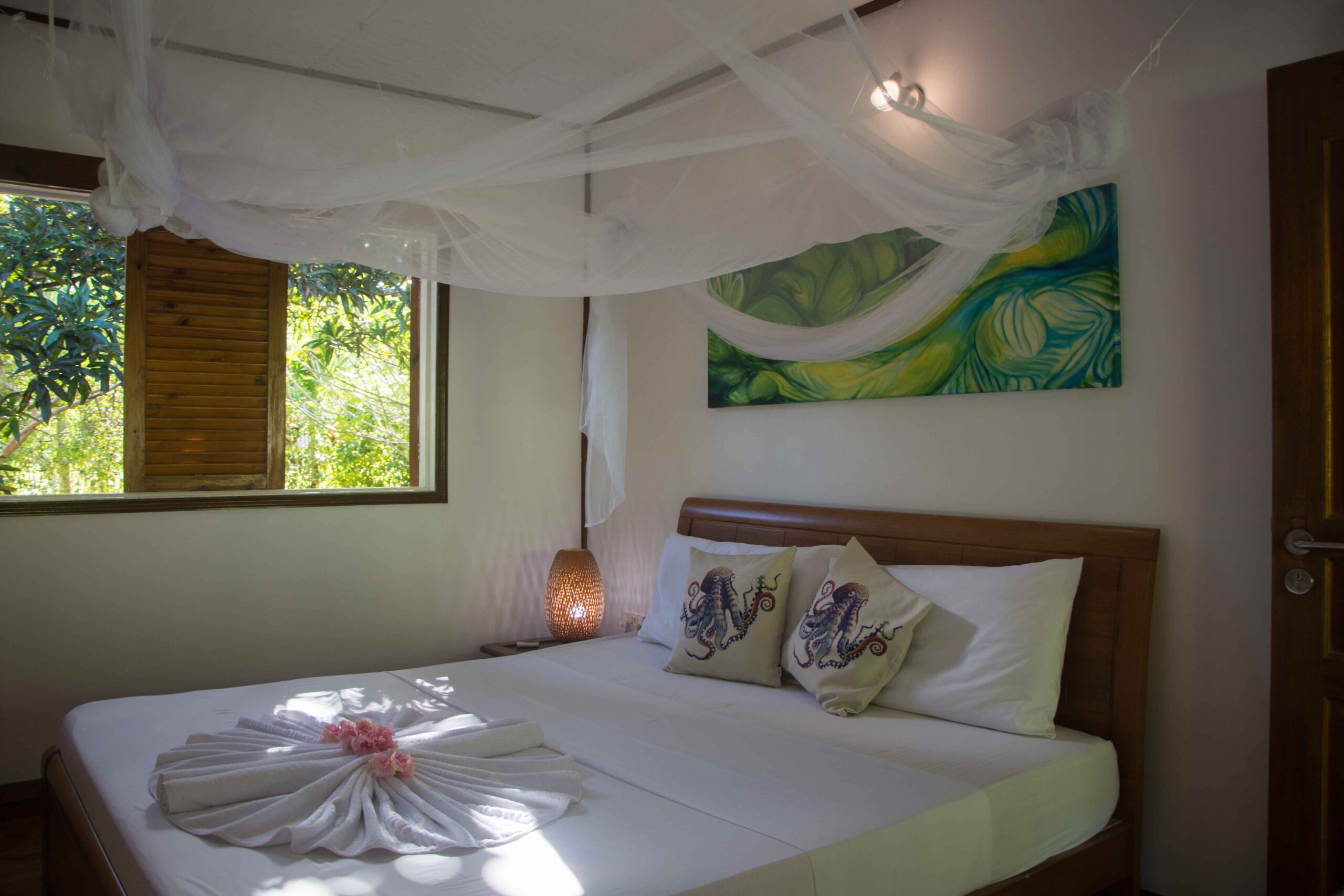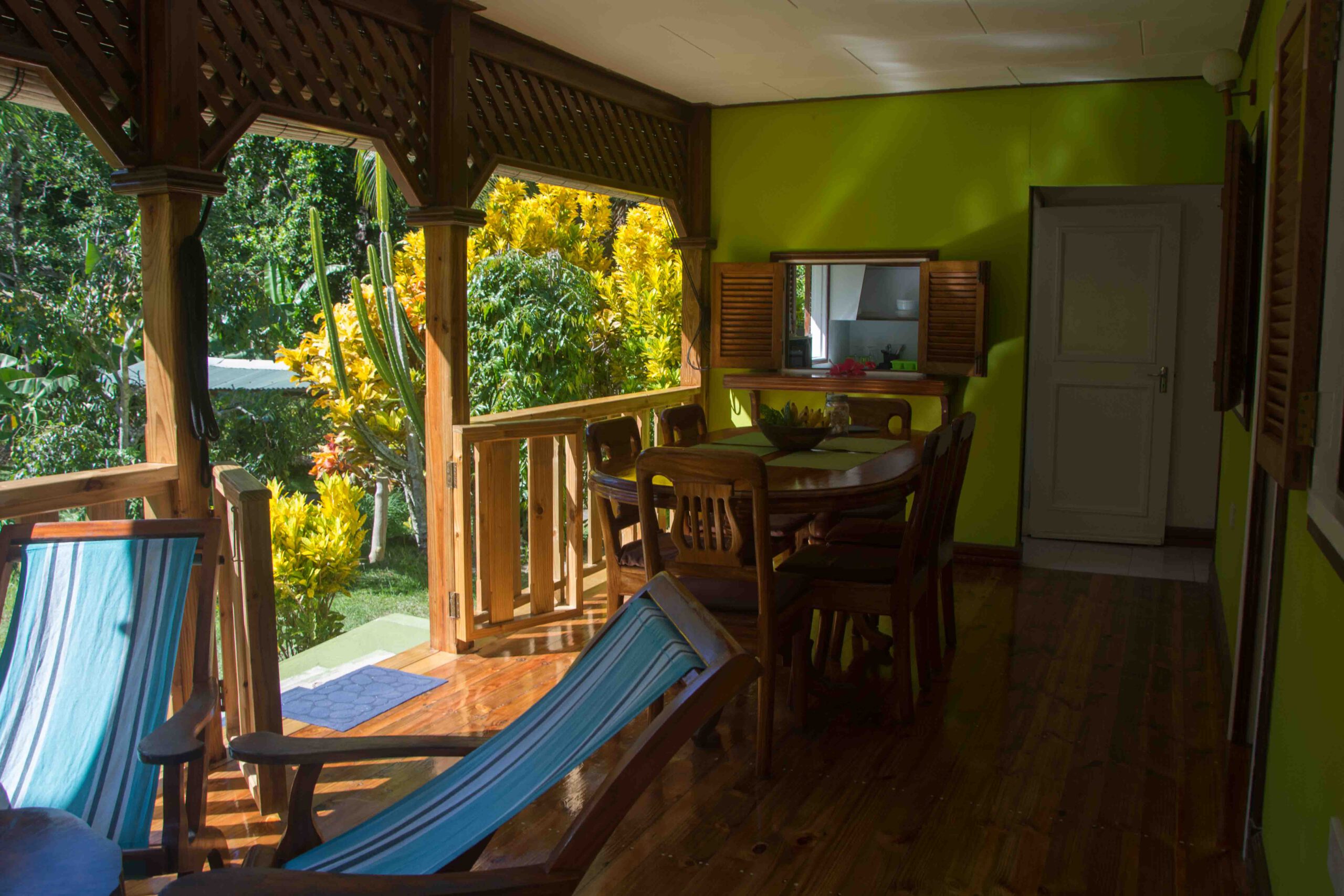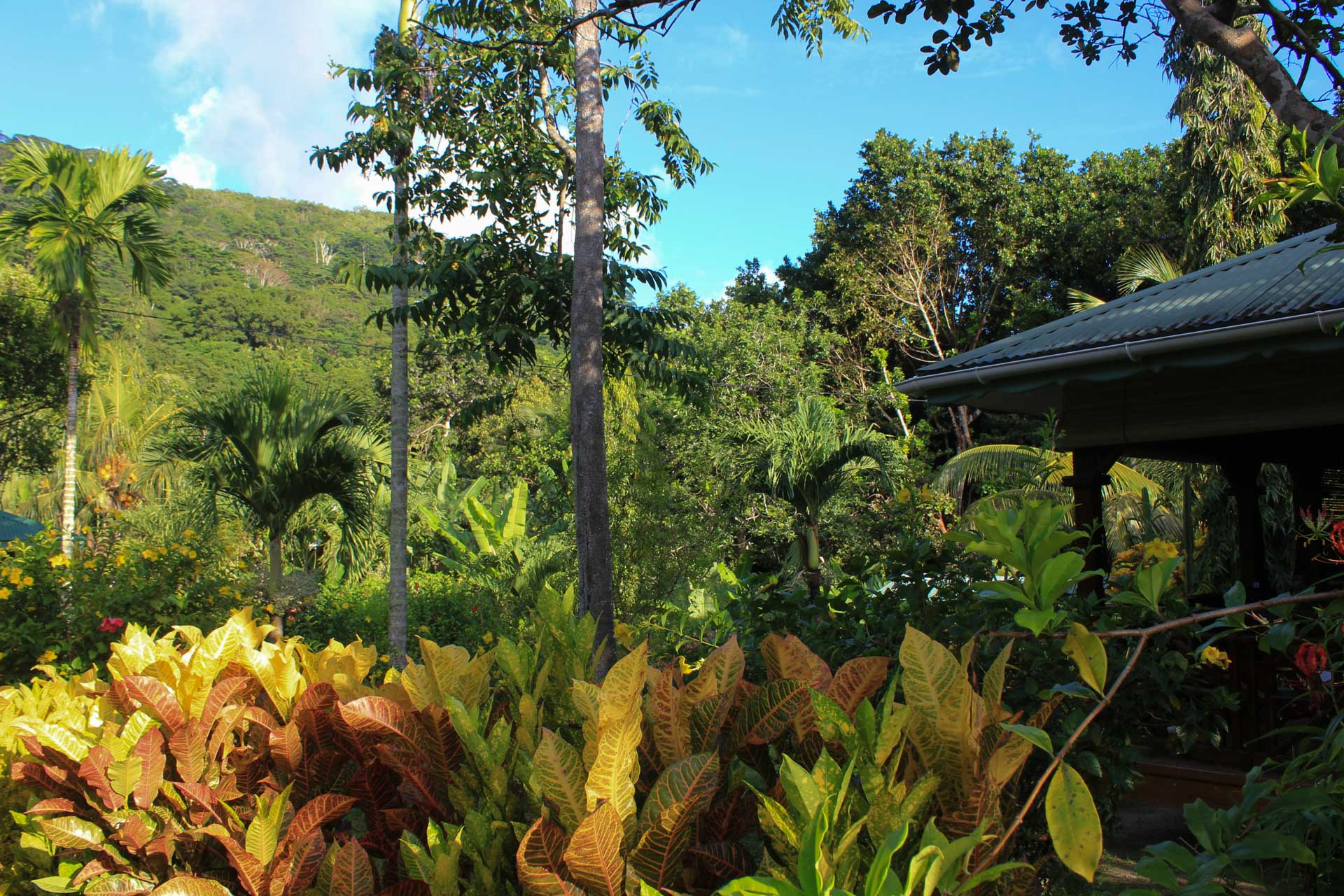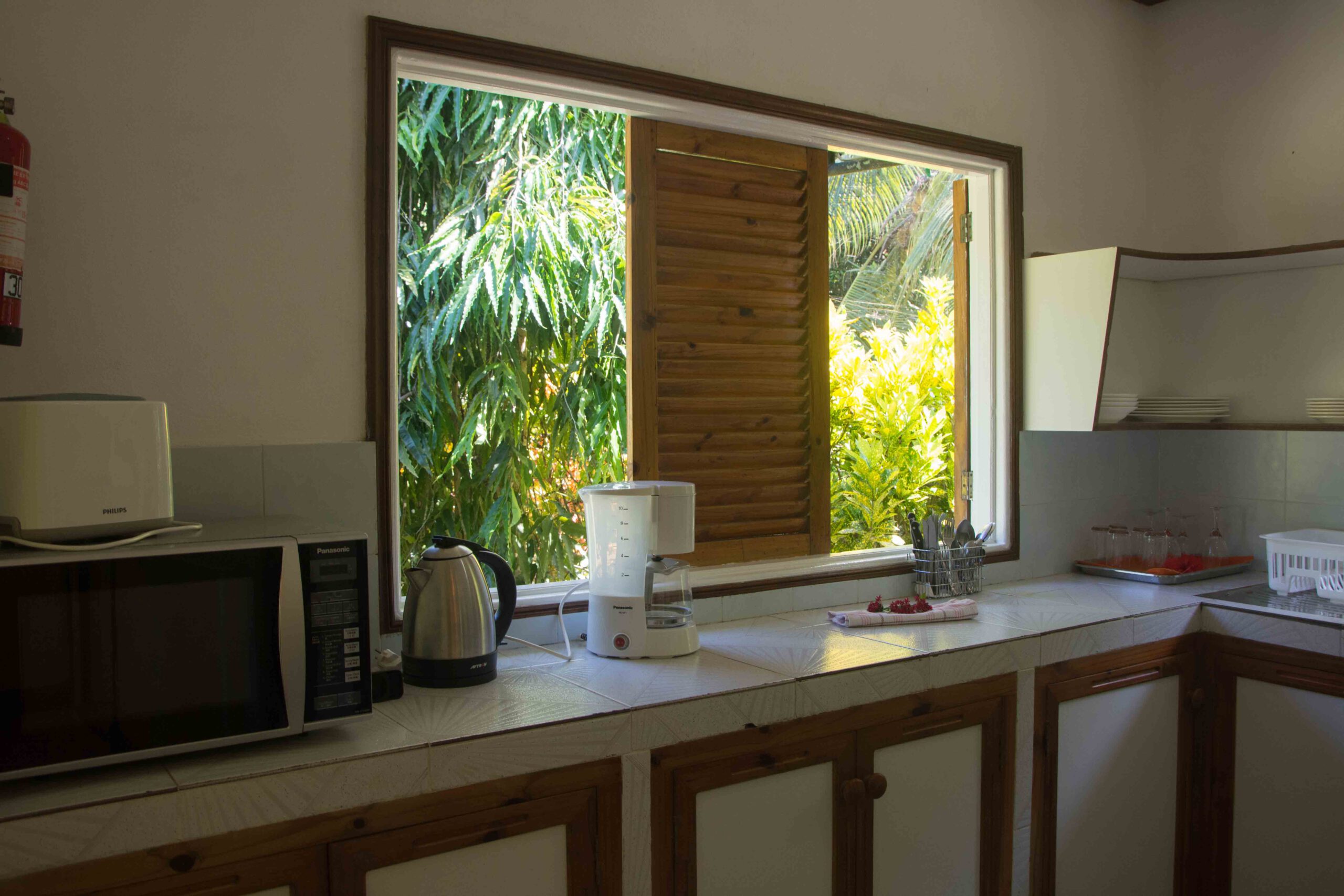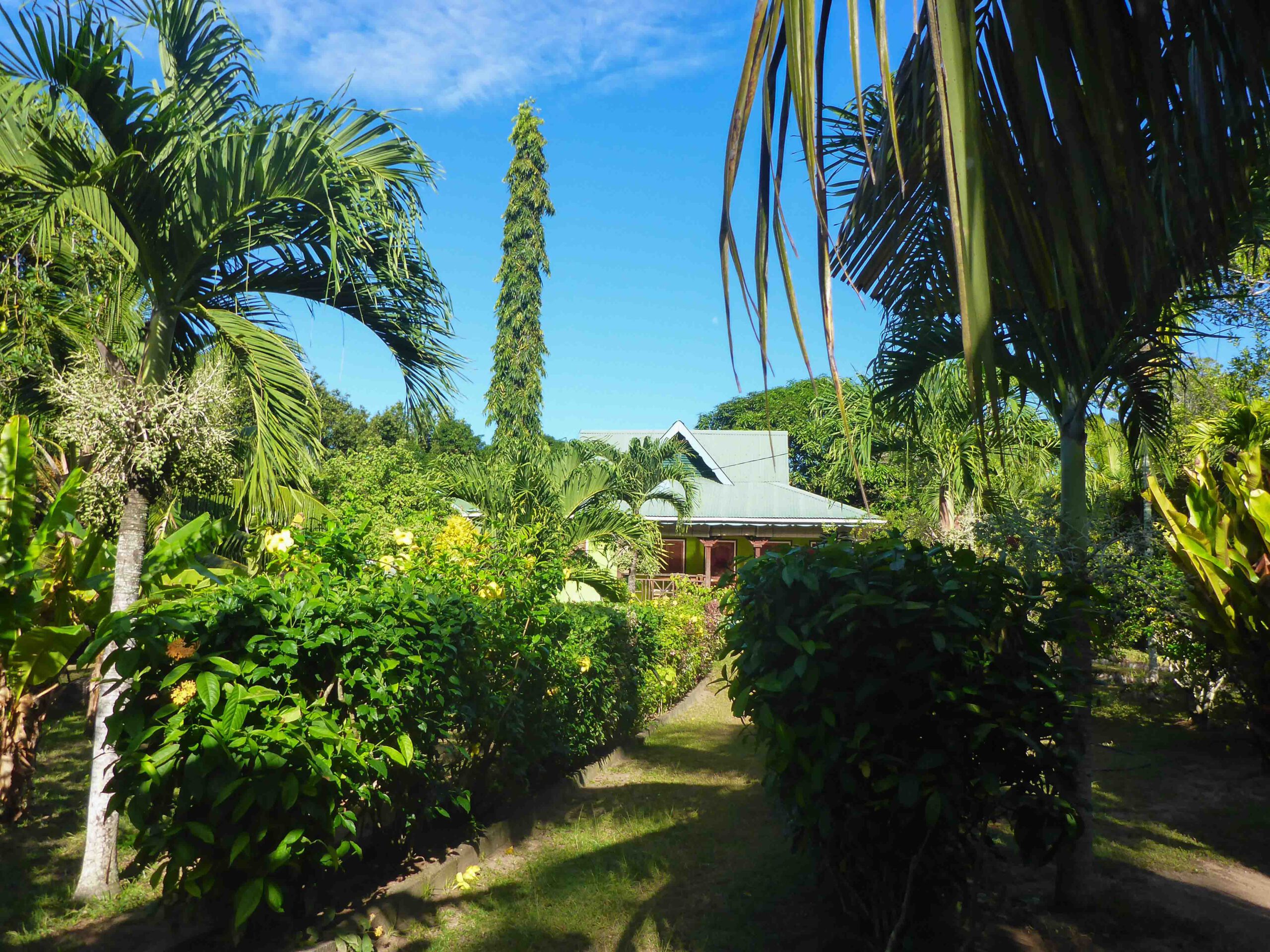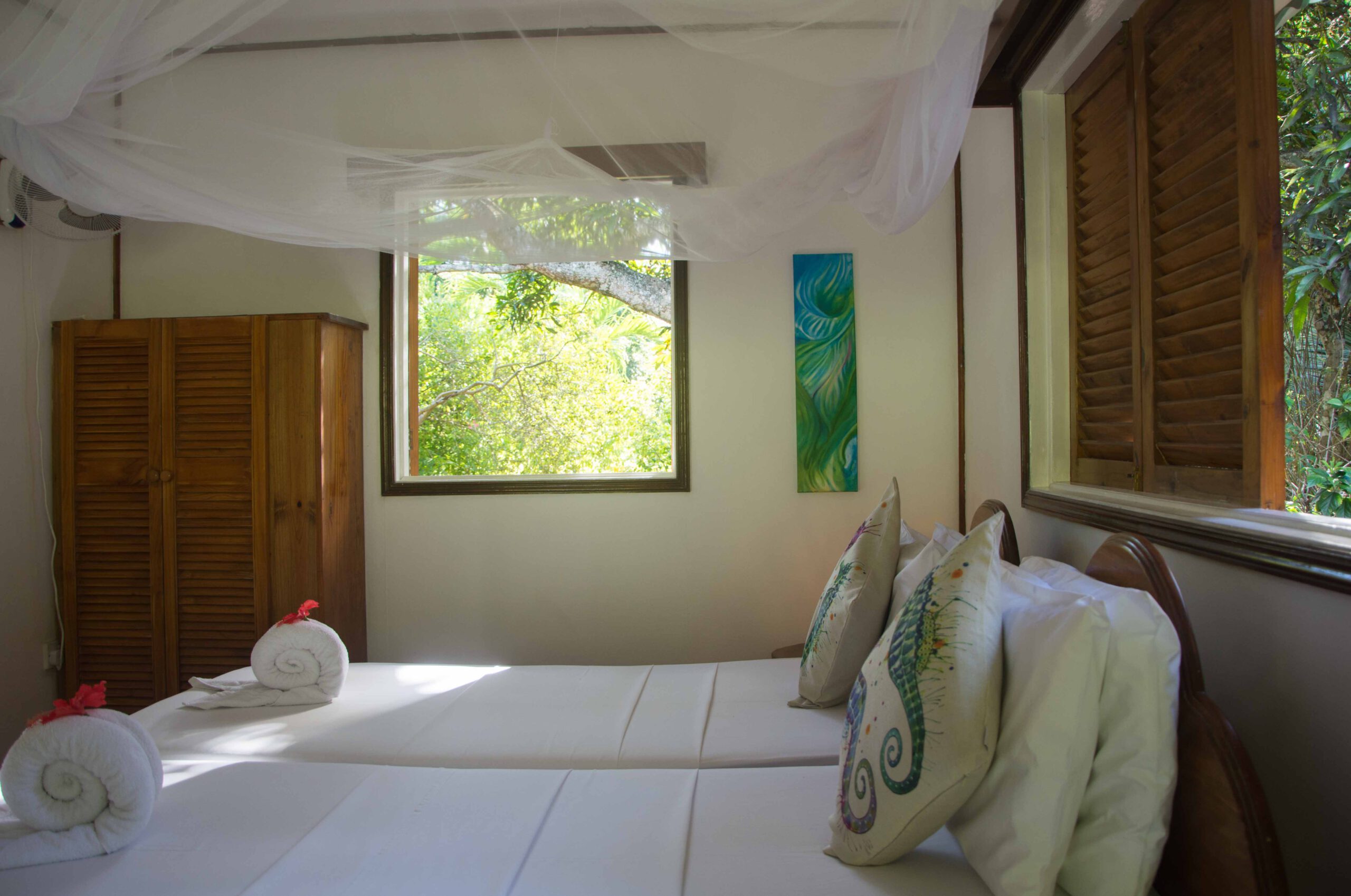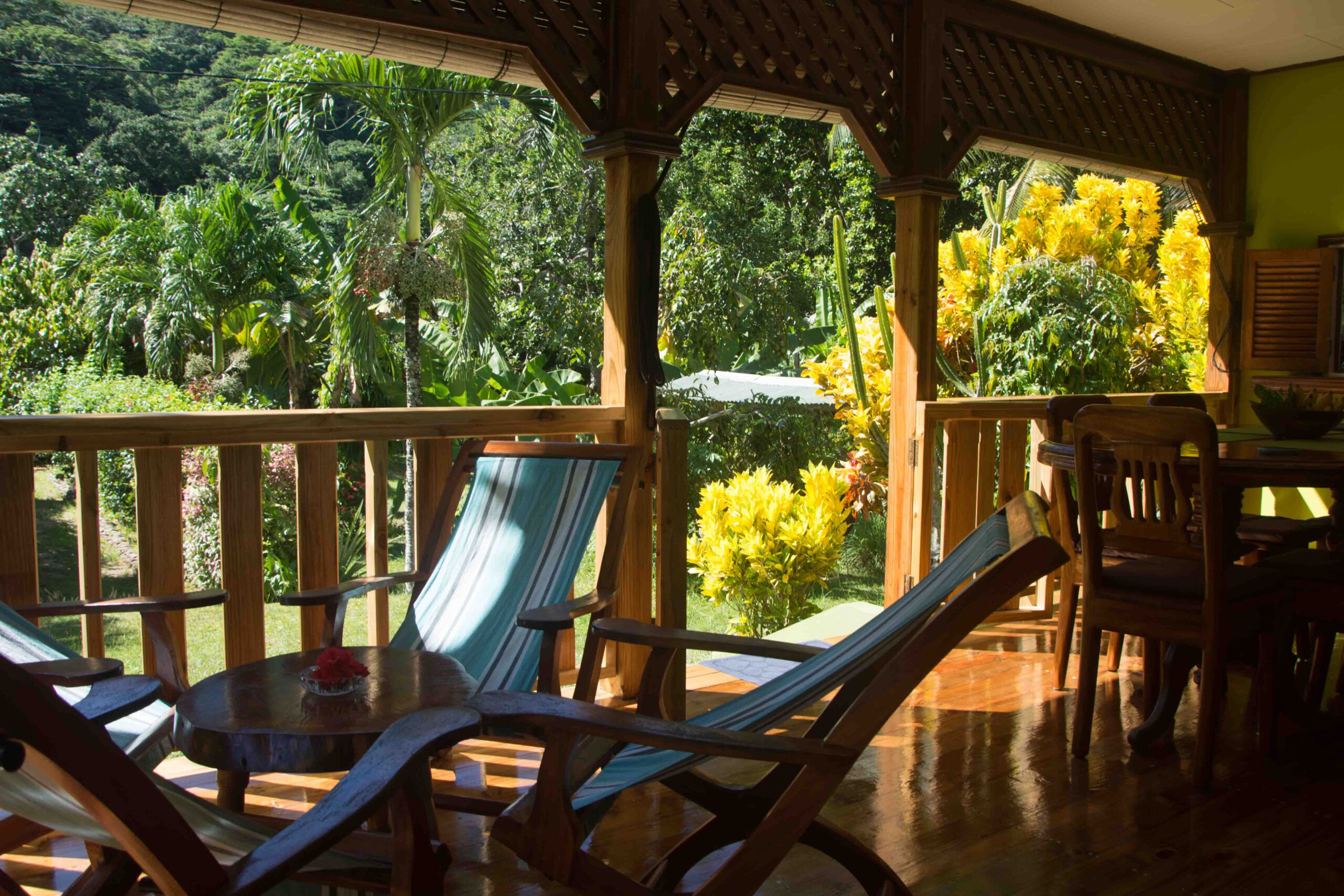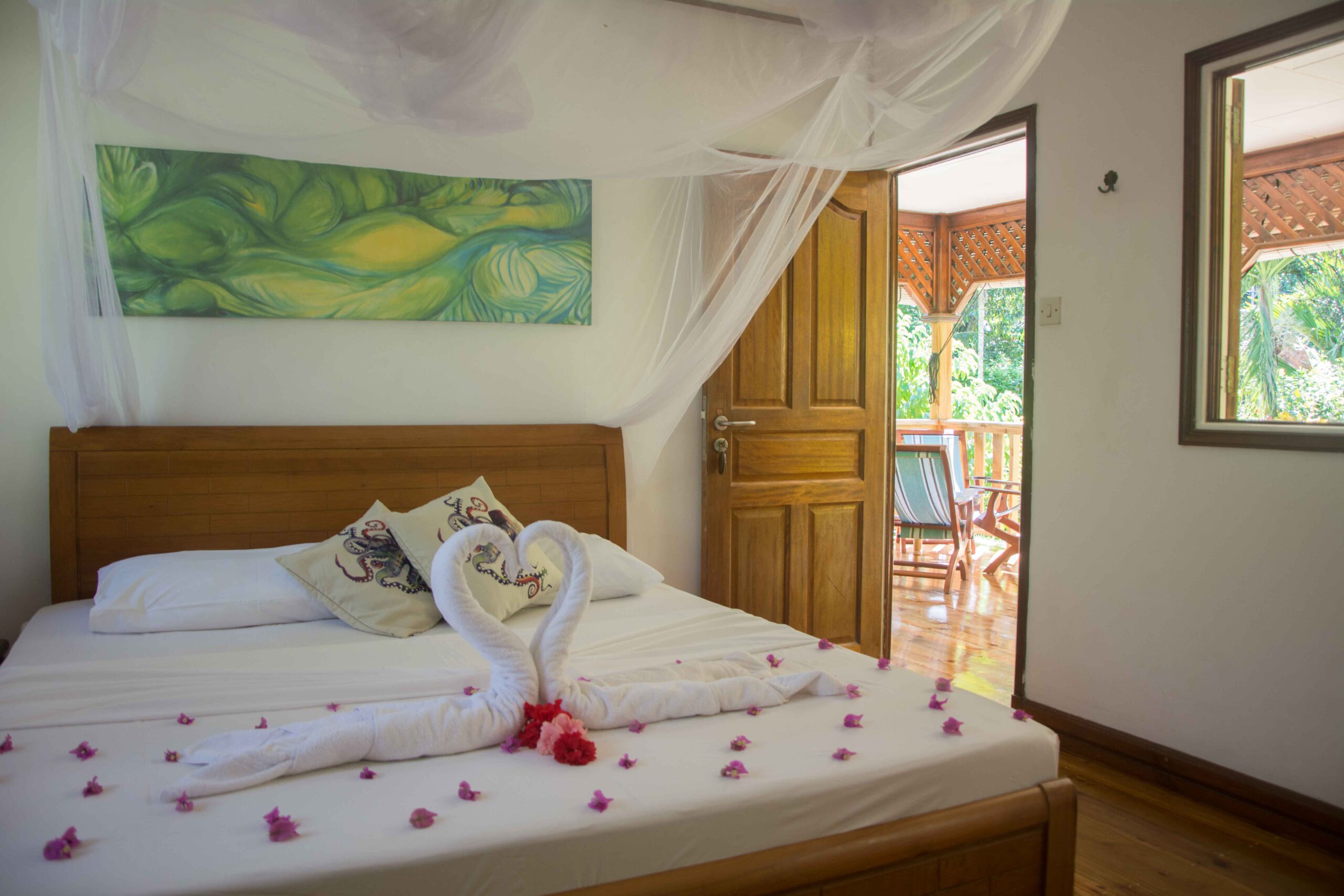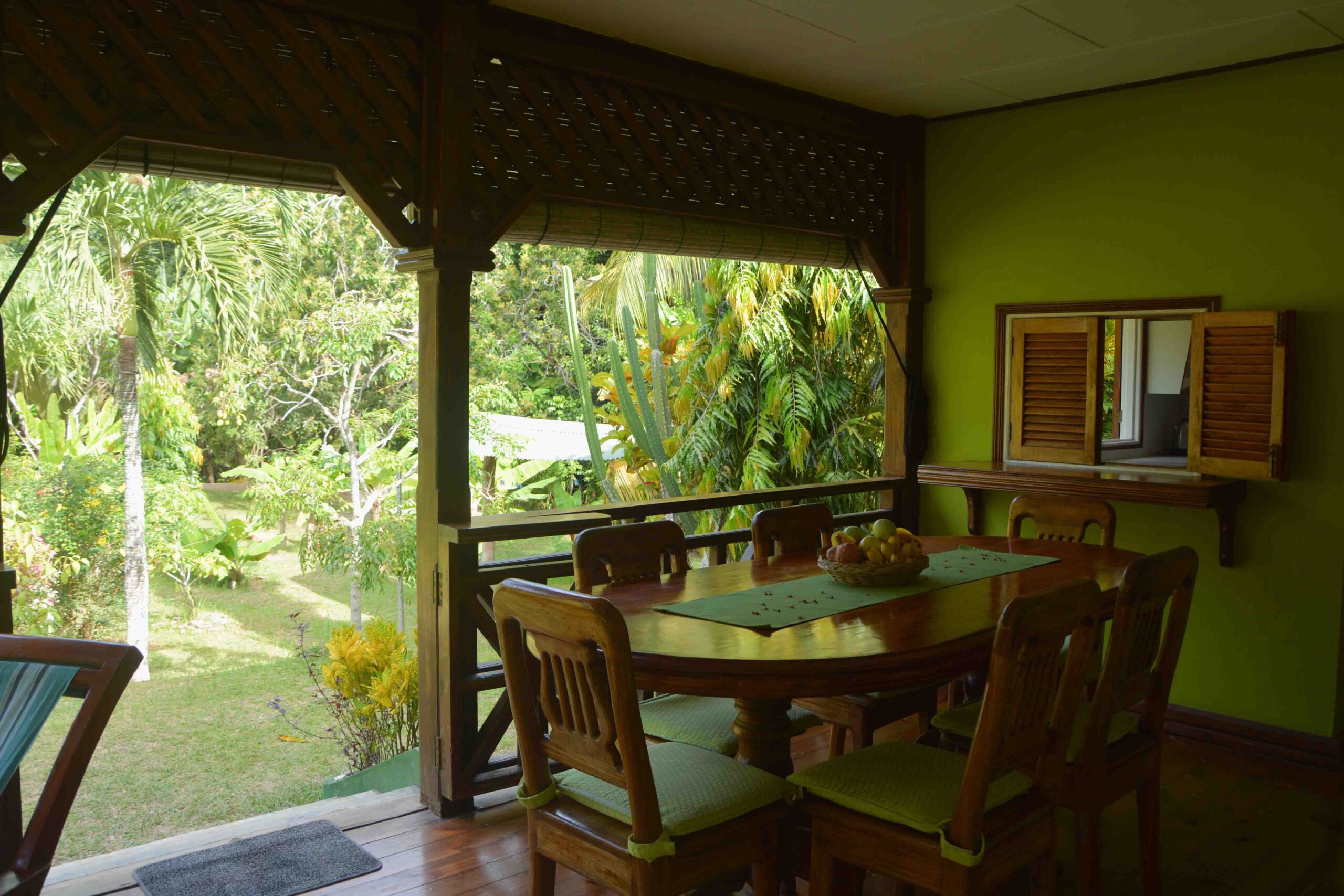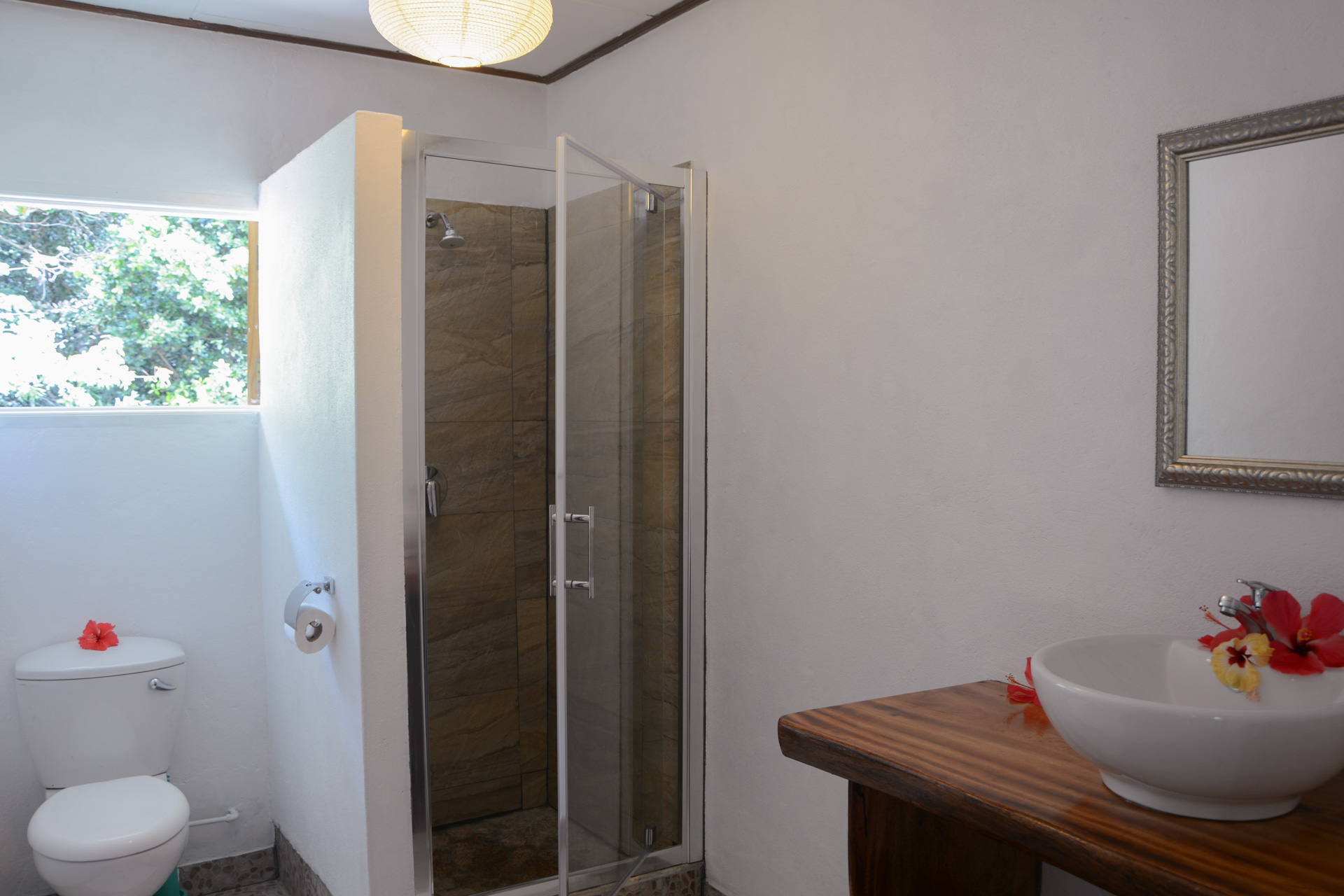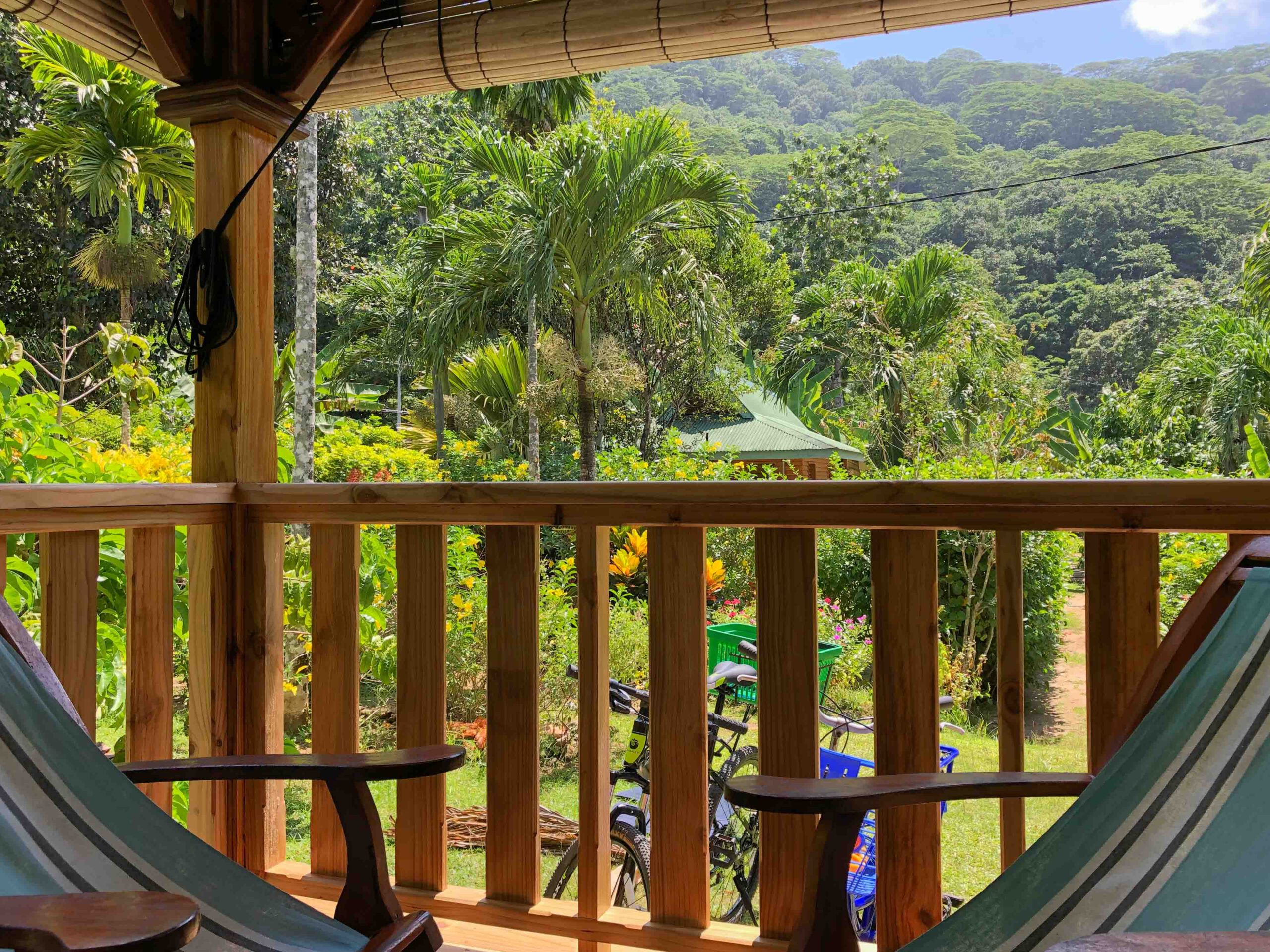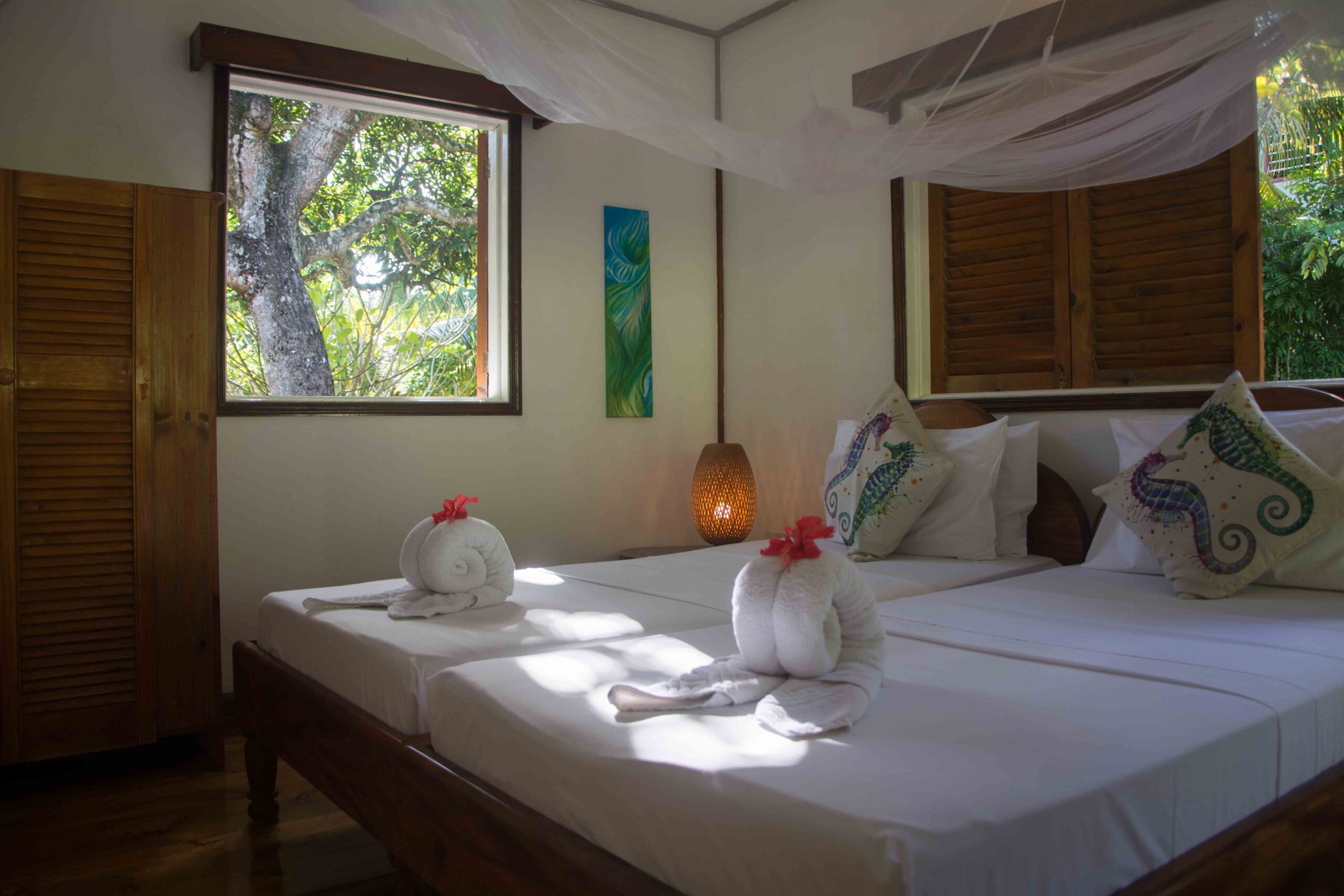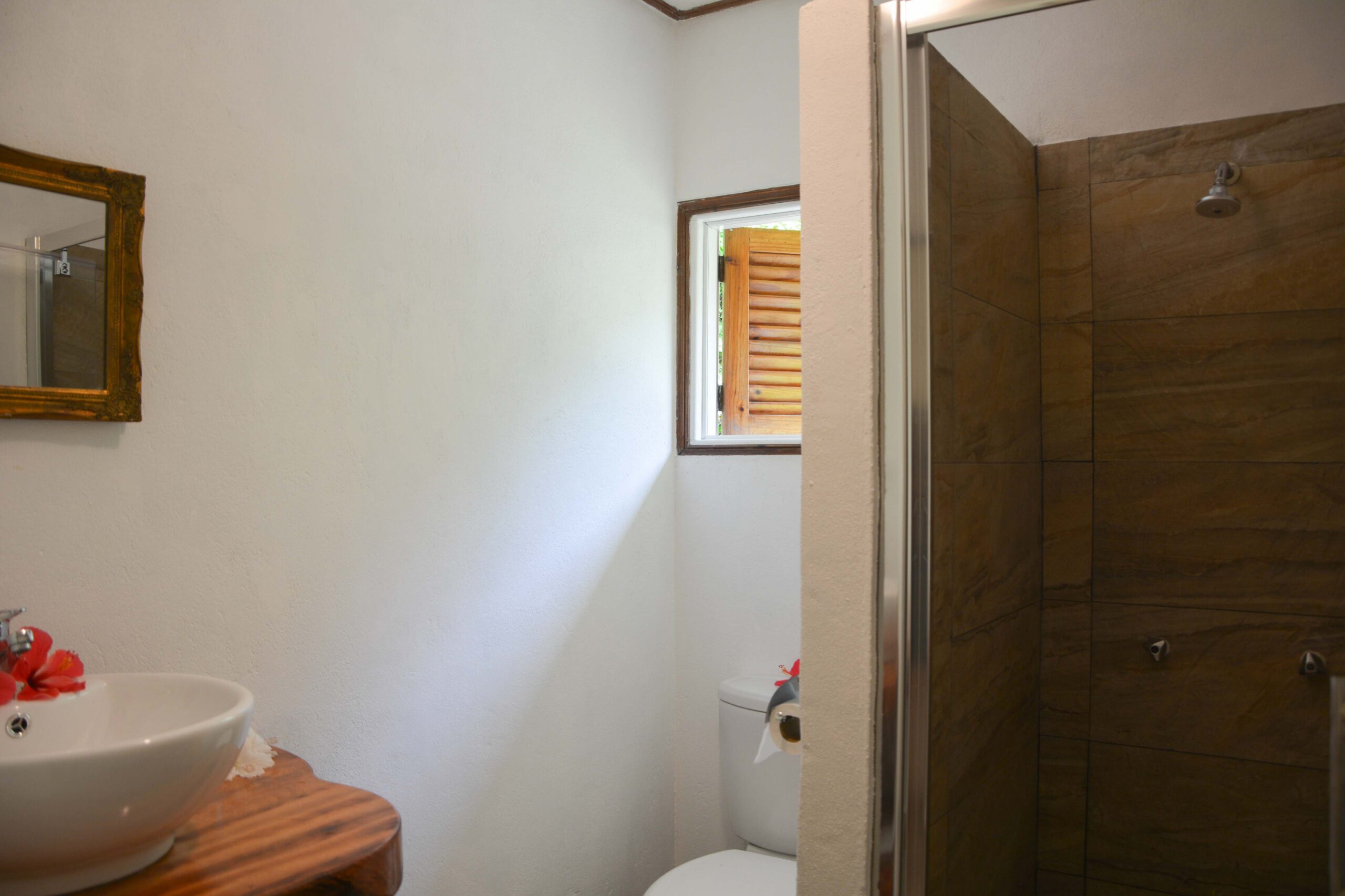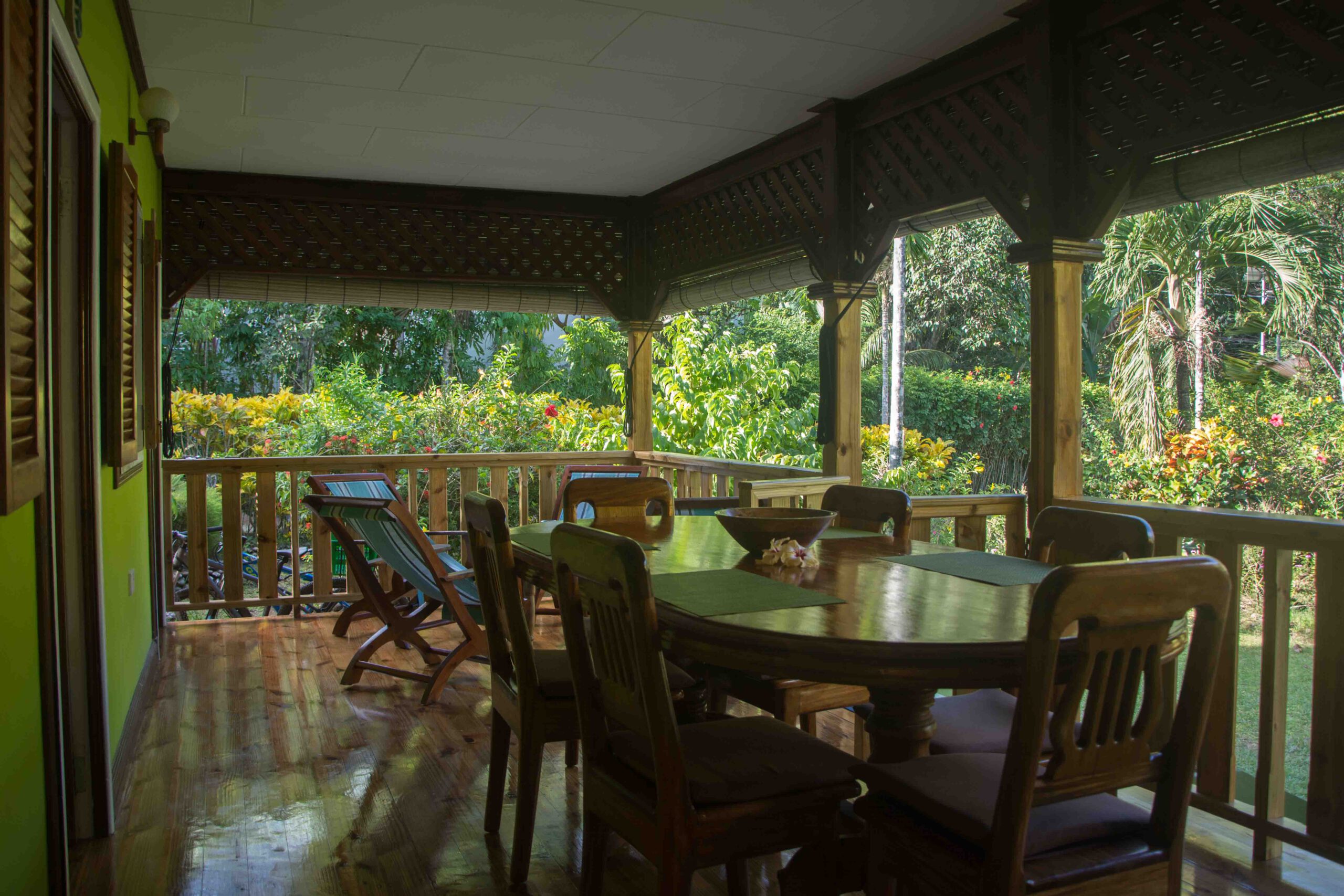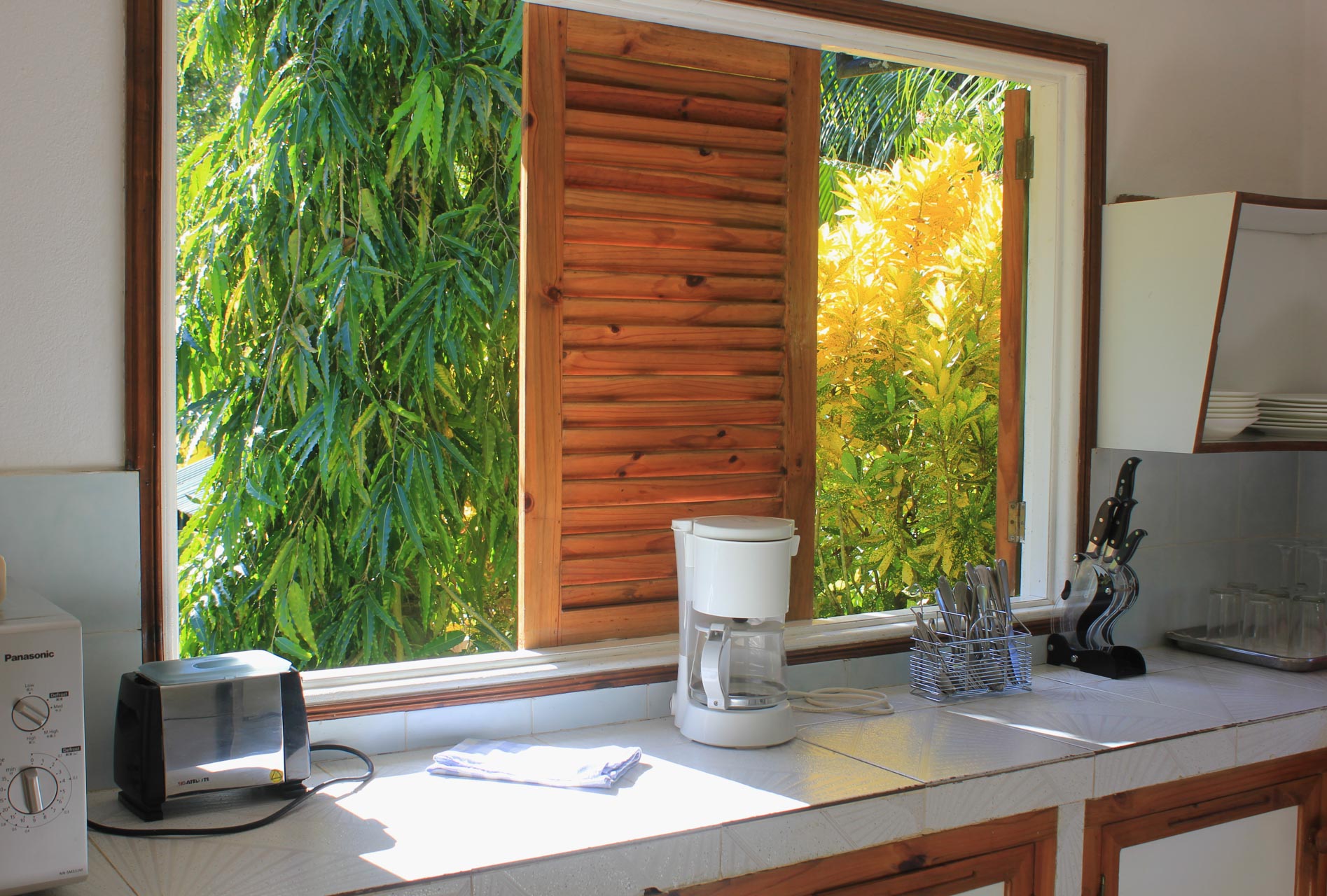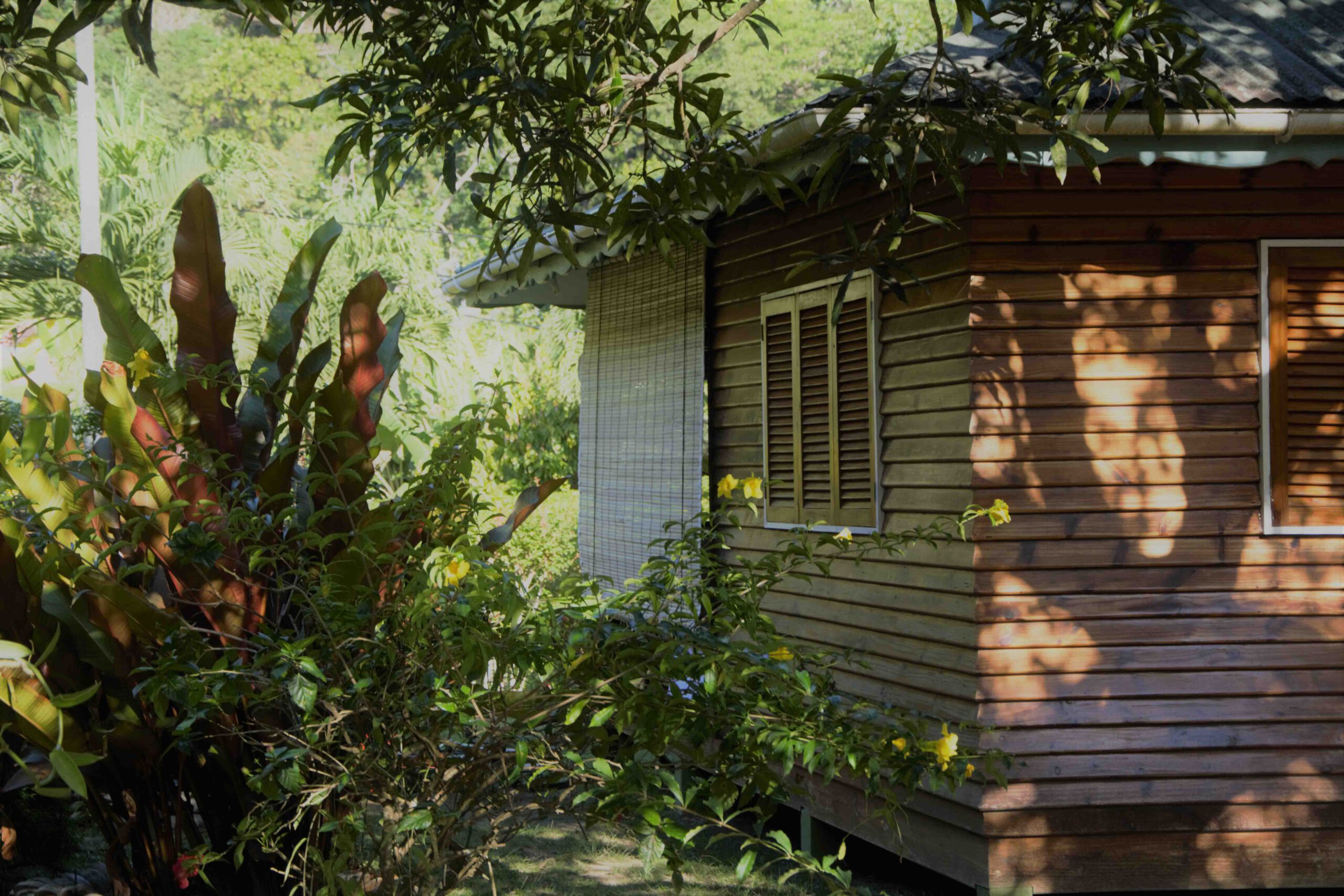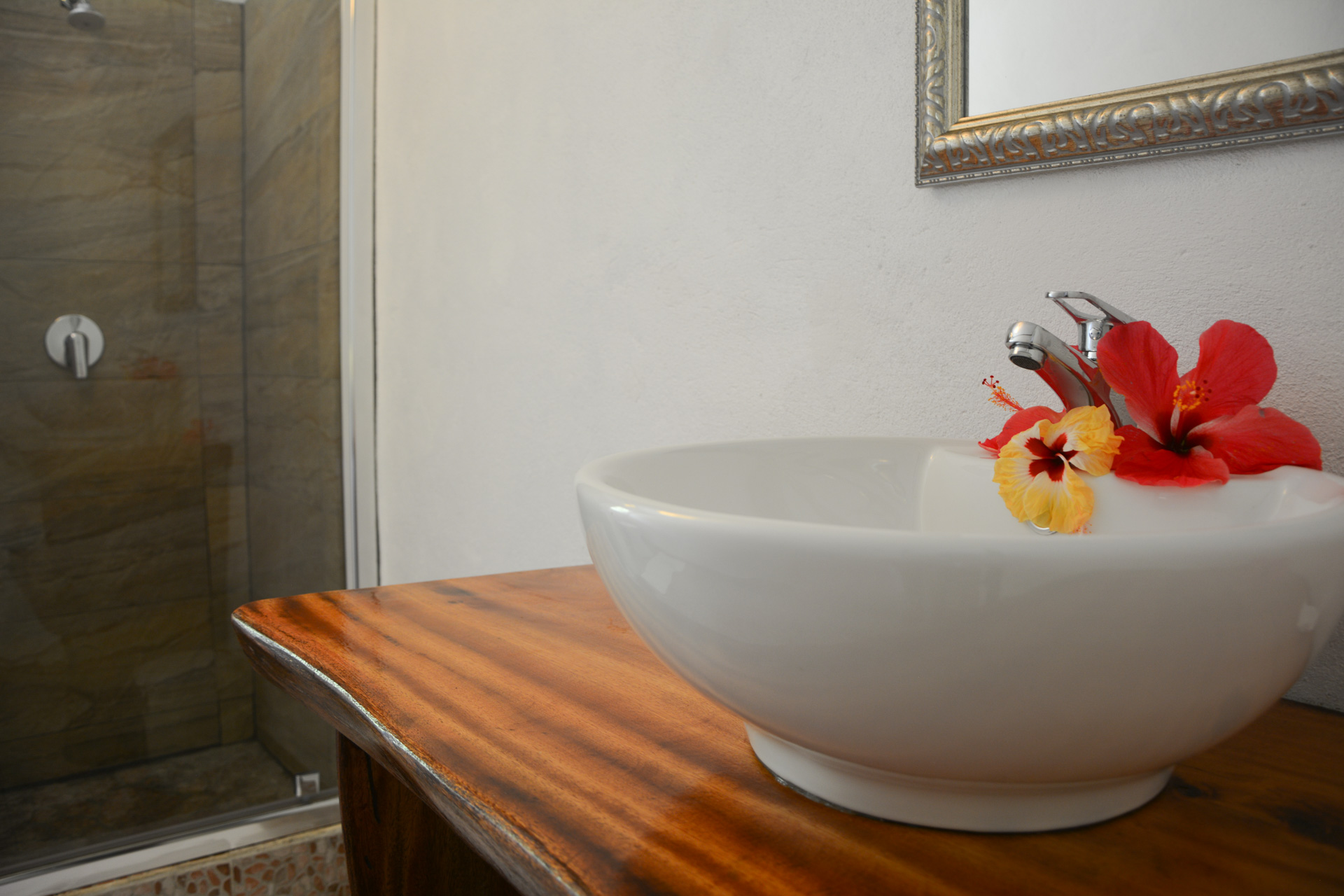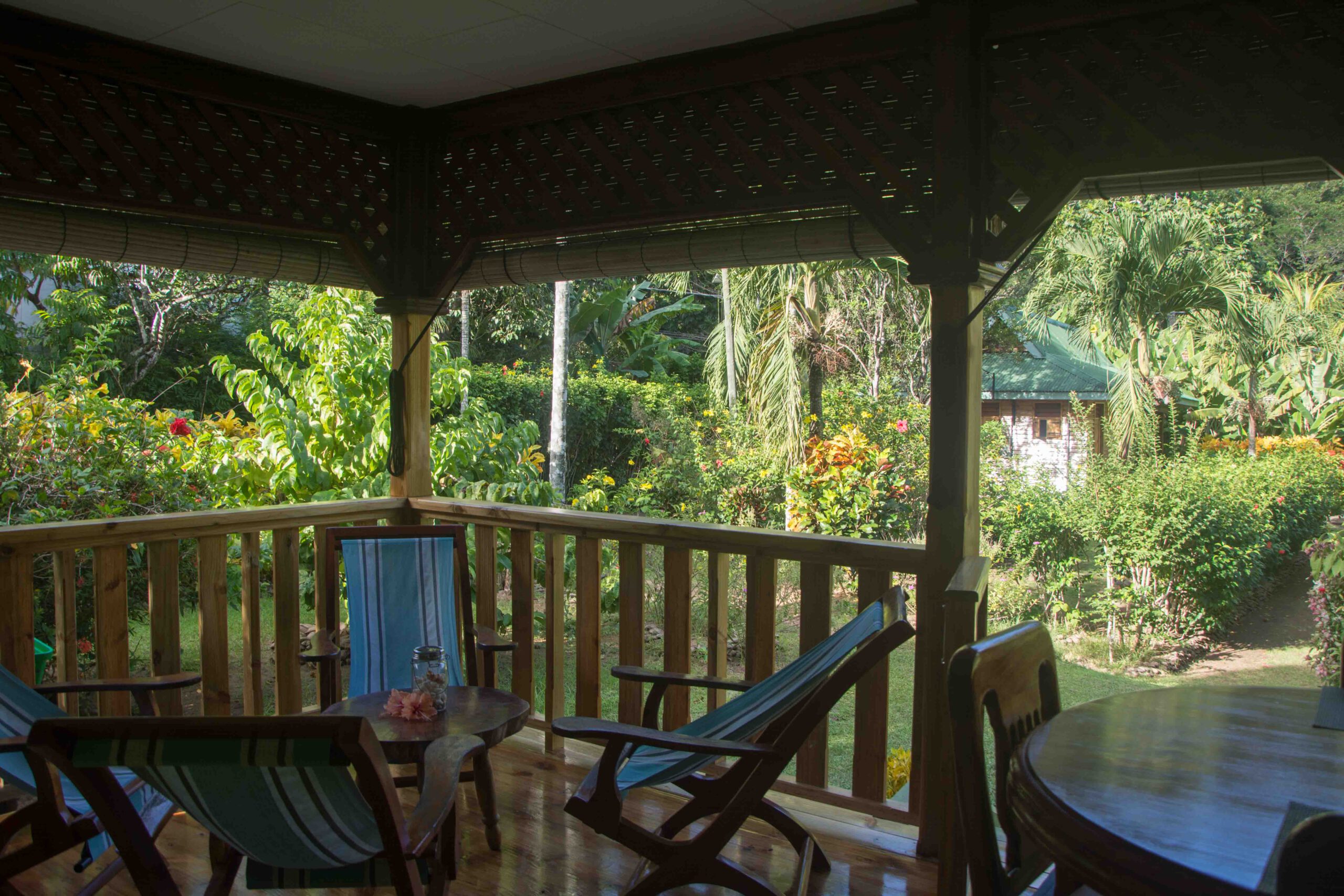 Amenities
Two bright bedrooms, two bathrooms with shower, plus a spacious, well-equipped kitchen and an open veranda with wooden floor – just the thing for a casual vacation in paradise.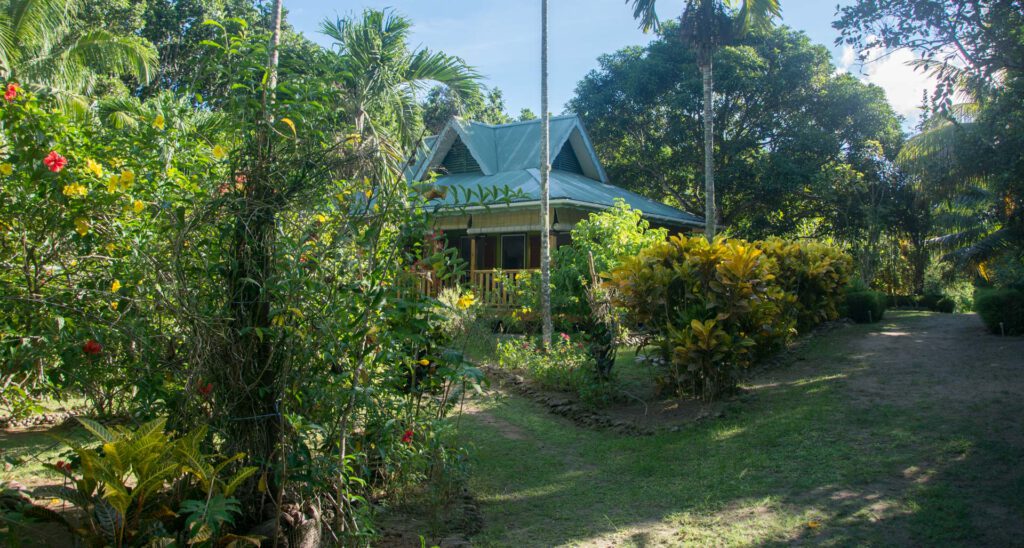 With 60 sqm of living space, the house is wonderful for families or friends. Chalet Kokover has one bedroom with double bed and adjoining bathroom and one room with two single beds. The second bathroom is not adjacent to the room, but is accessible through the veranda.
Upon request
you can book these services in advance or until 12 noon for the following day.
From the veranda of this house, you have a fantastic view across the garden and towards the island mountain. White-tailed tropicbirds draw circles in the sky, tropical sunbirds are chirping while mynas and bulbuls have a chatter.
Starfruit and guava grow in front of the kitchen window, mangos and limes behind the house. I look further ahead and see cocoa, avocado, even the coco de mer can be found here in the garden.
To settle back in the armchairs on your veranda after a sunny day at the sea, admiring the beautiful sunlight setting on the trees of the rainforest – just before full moon rises behind Nid d'Aigles and the stars begin to twinkle – amazing.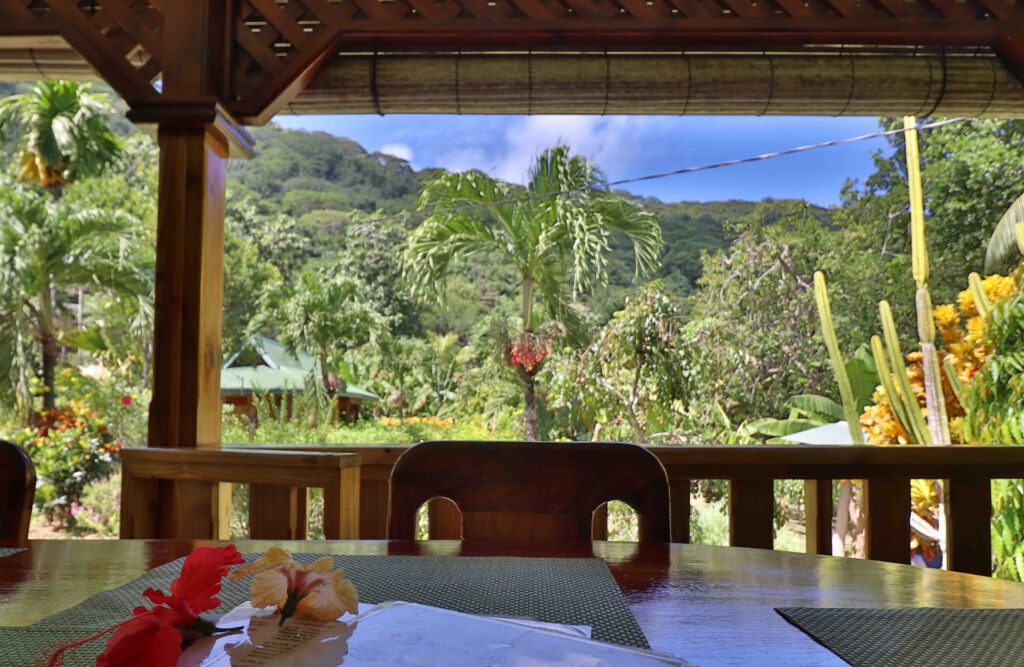 ---
And what do I do there all day?
Experience the island. Yourself too. Sometimes, that is more than enough.
---
What do the other chalets look like?