The coconut Kokoleo, which lends its name to this chalet, grows in higher altitudes – "danleo" in Creole.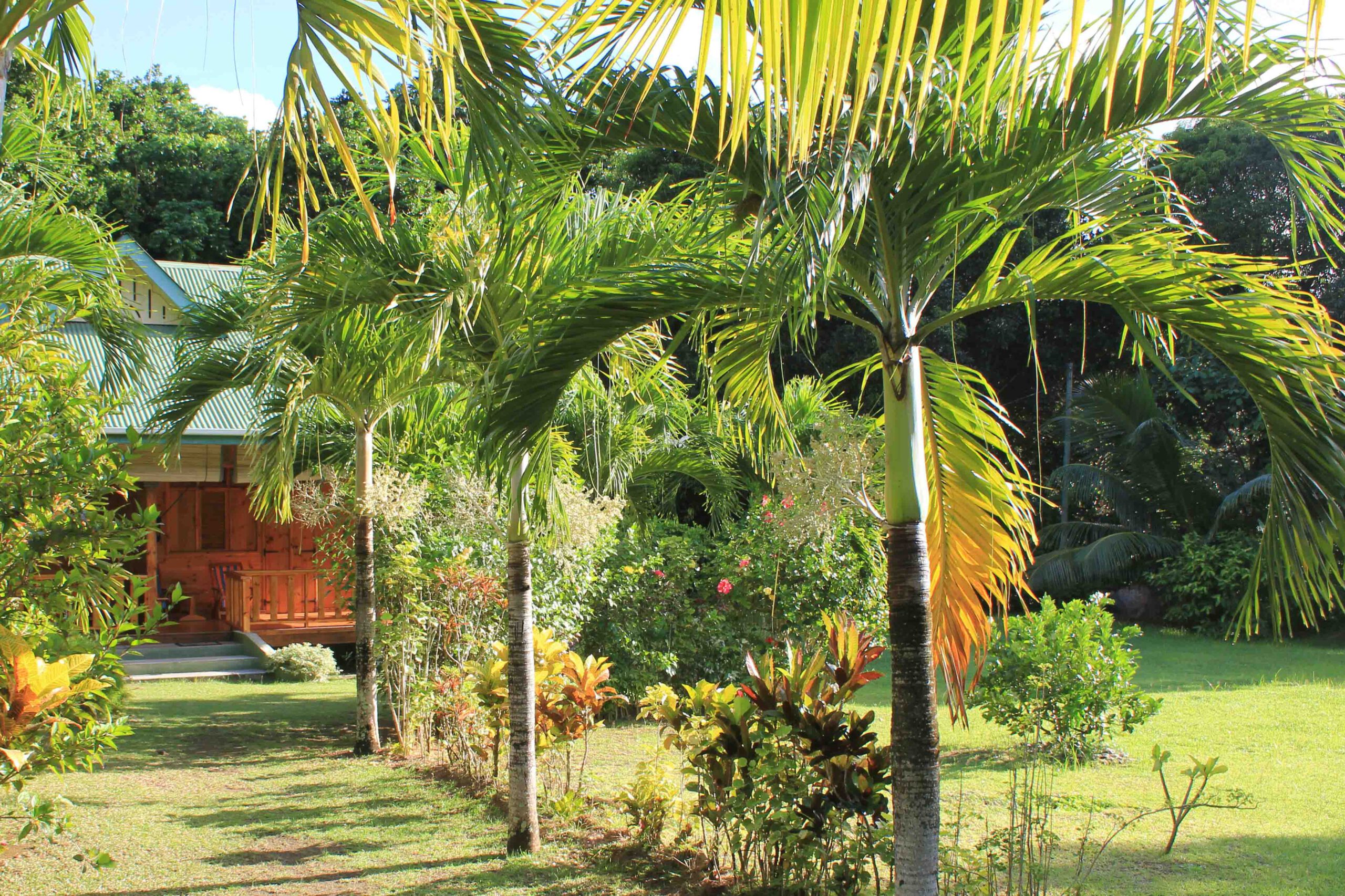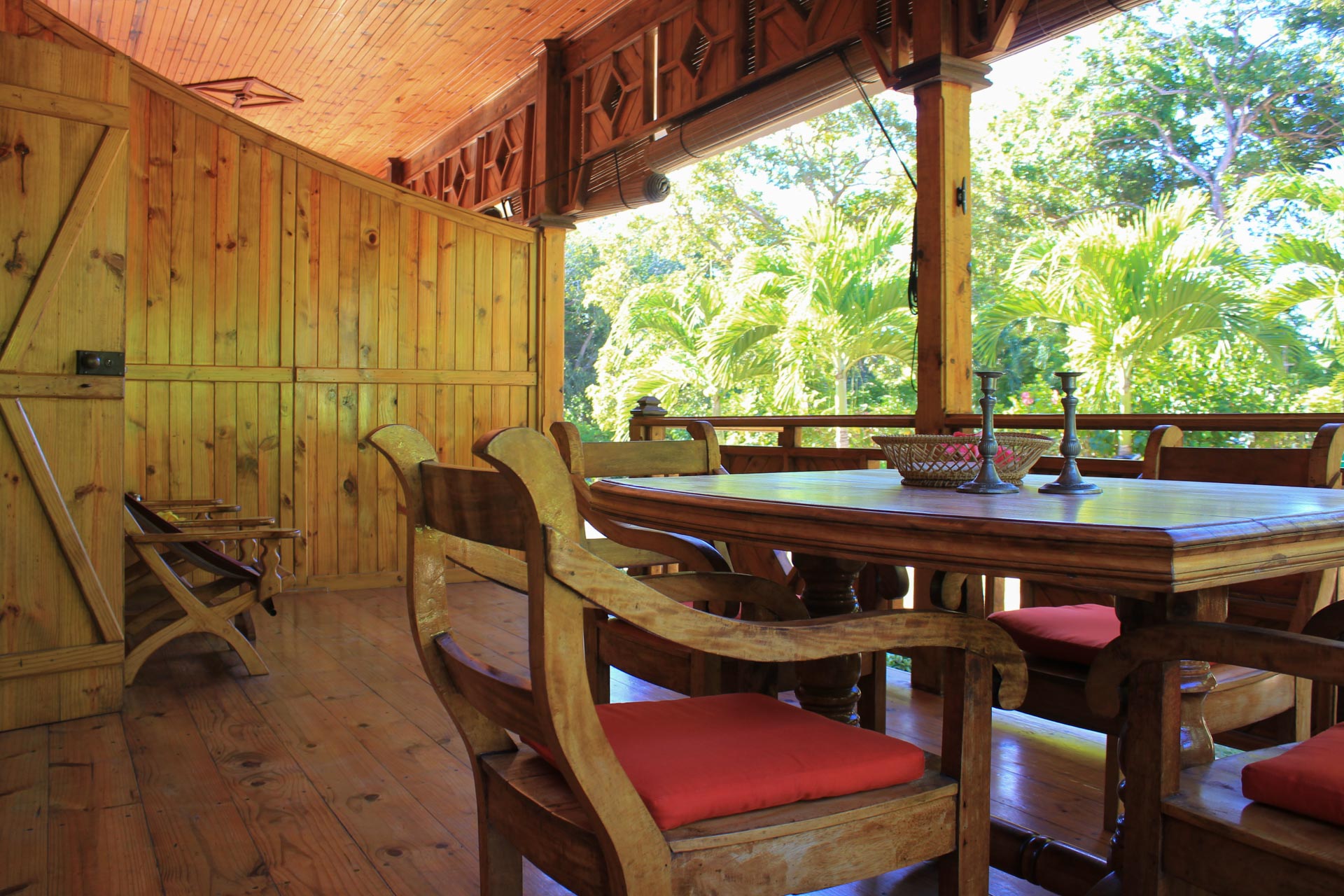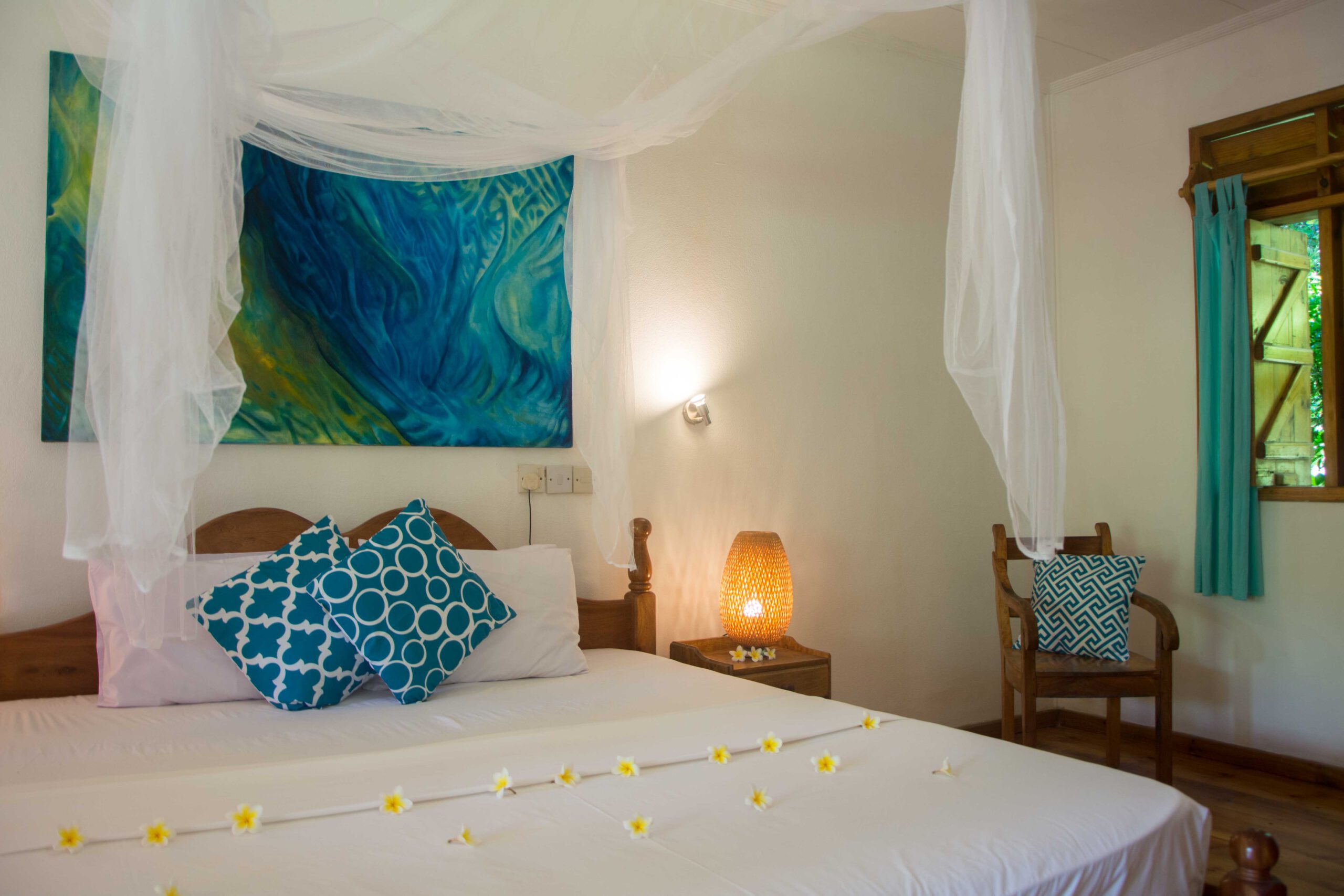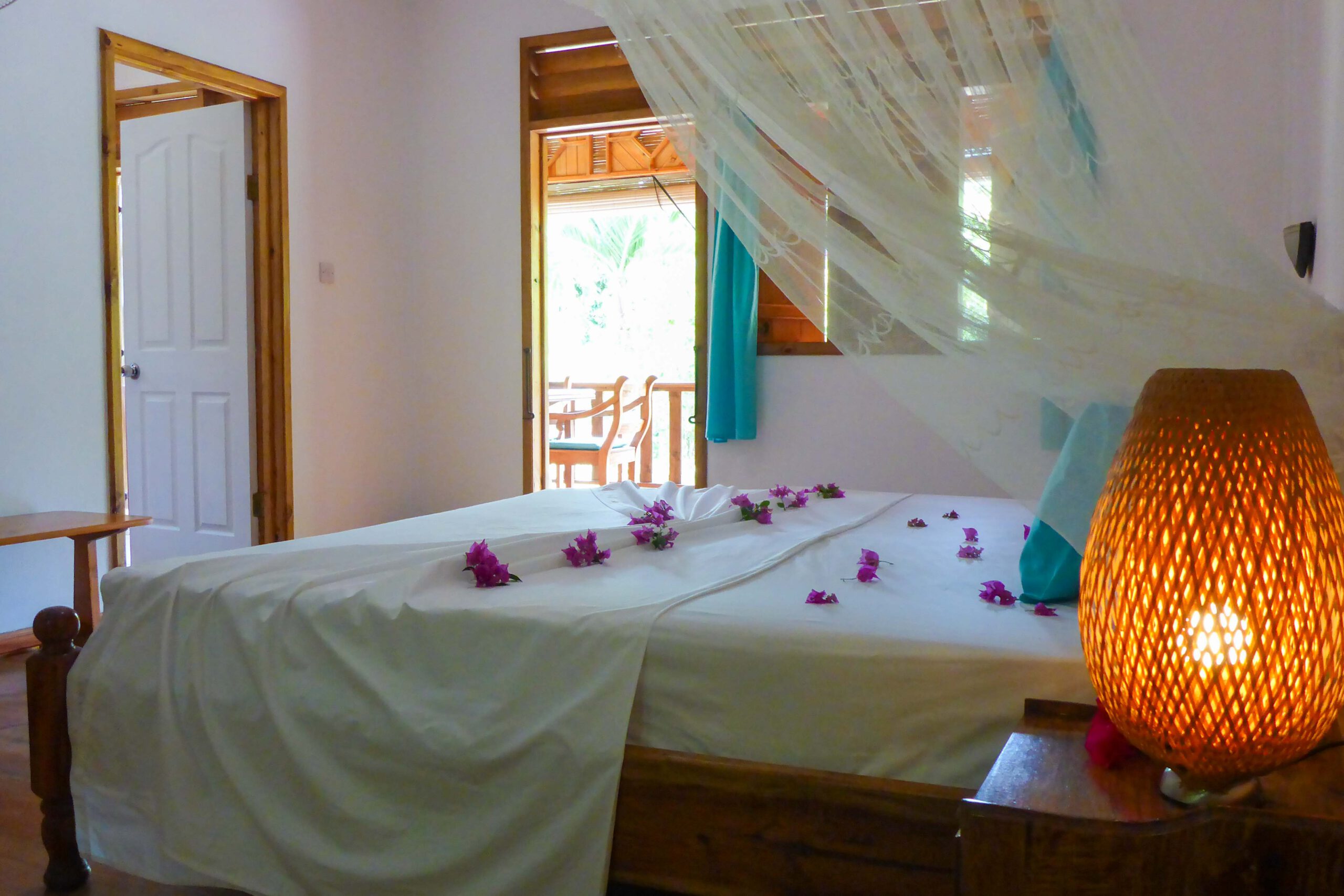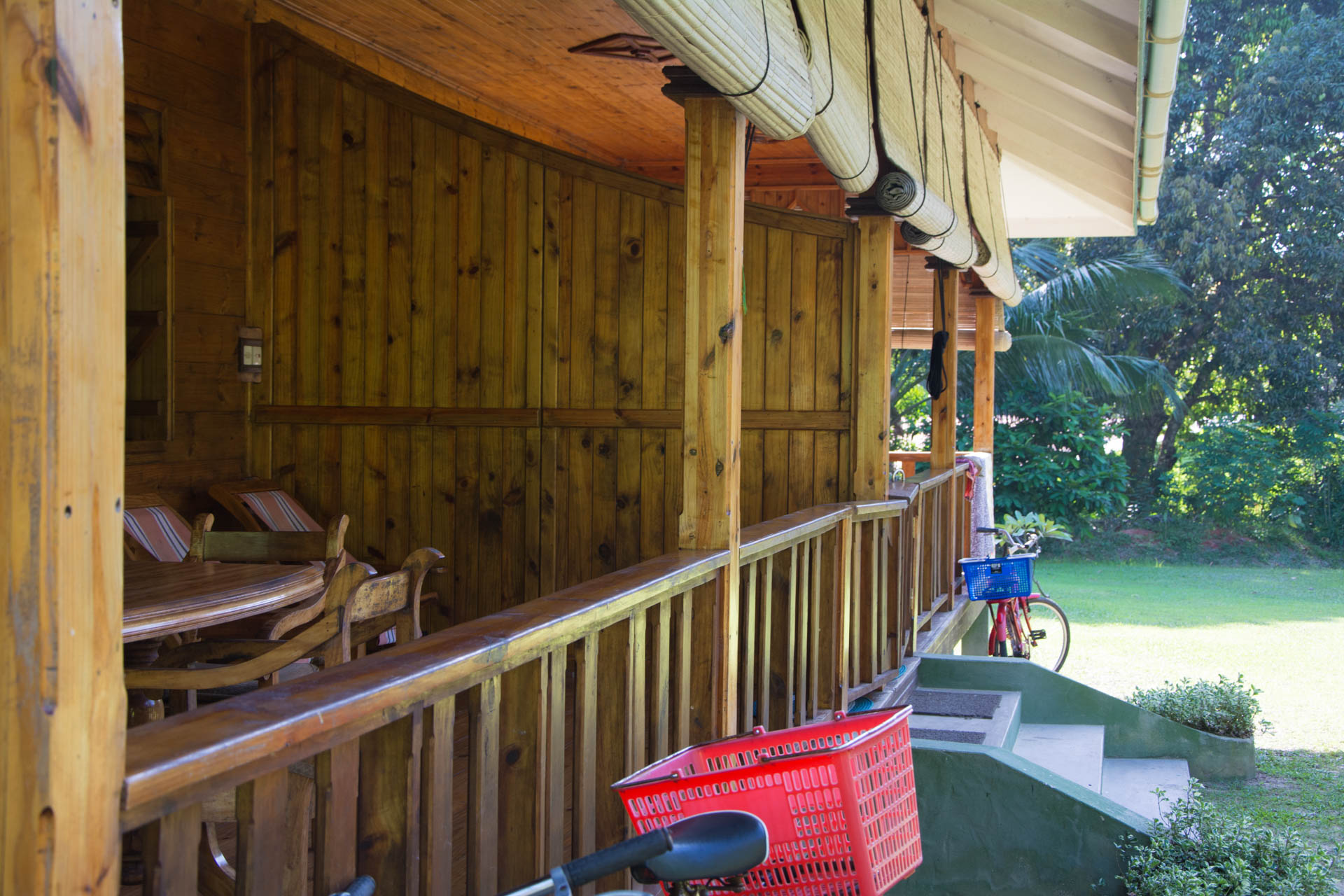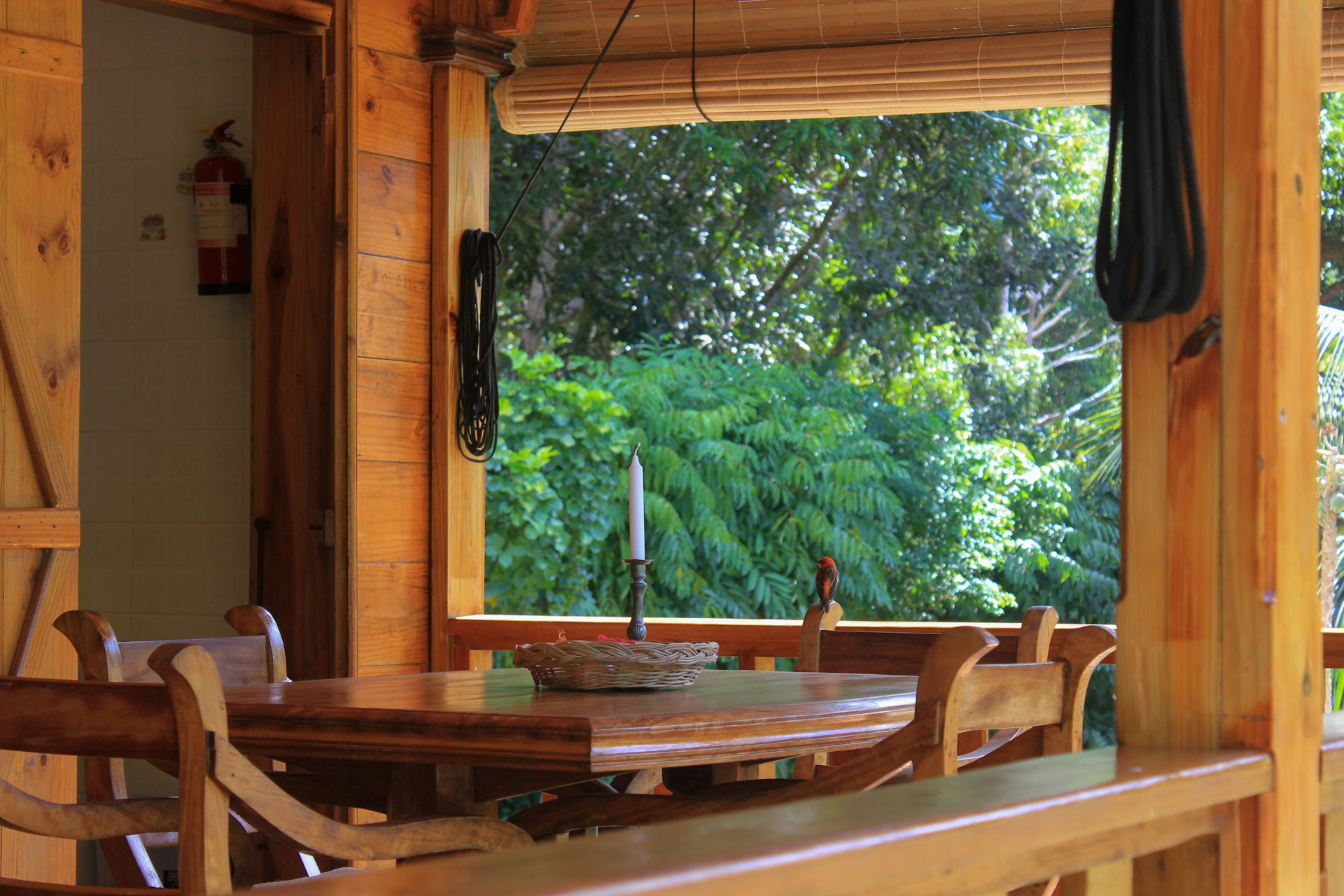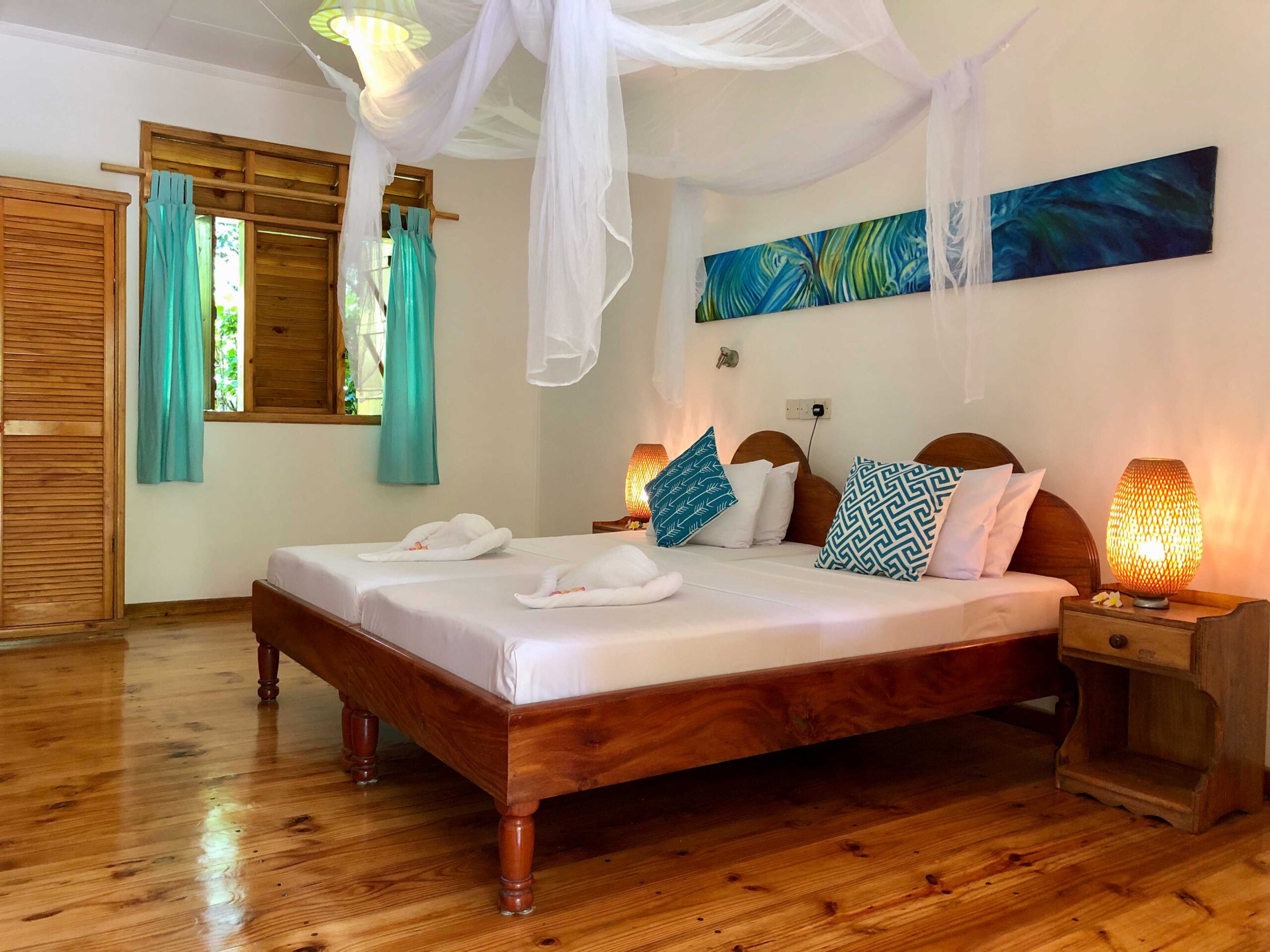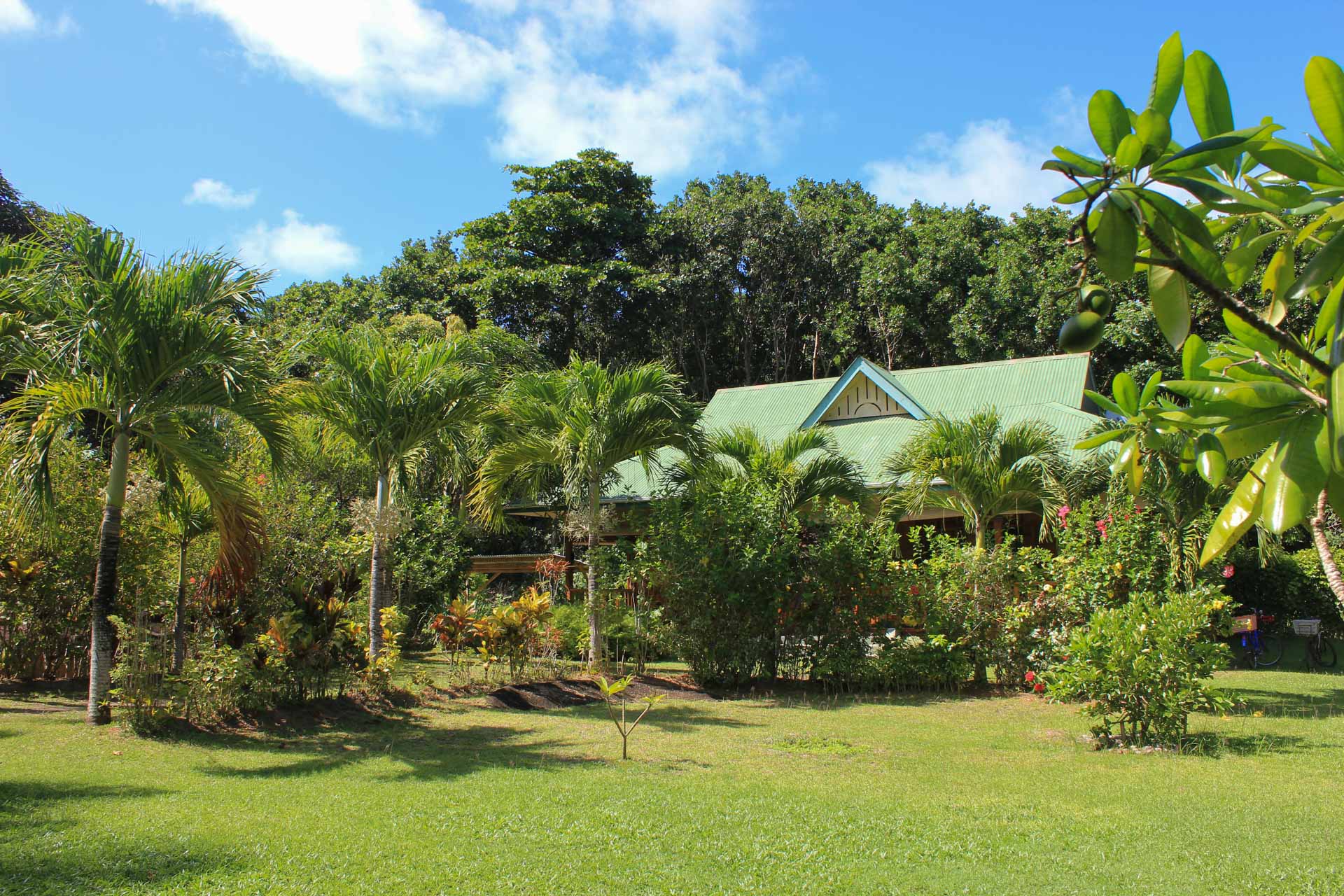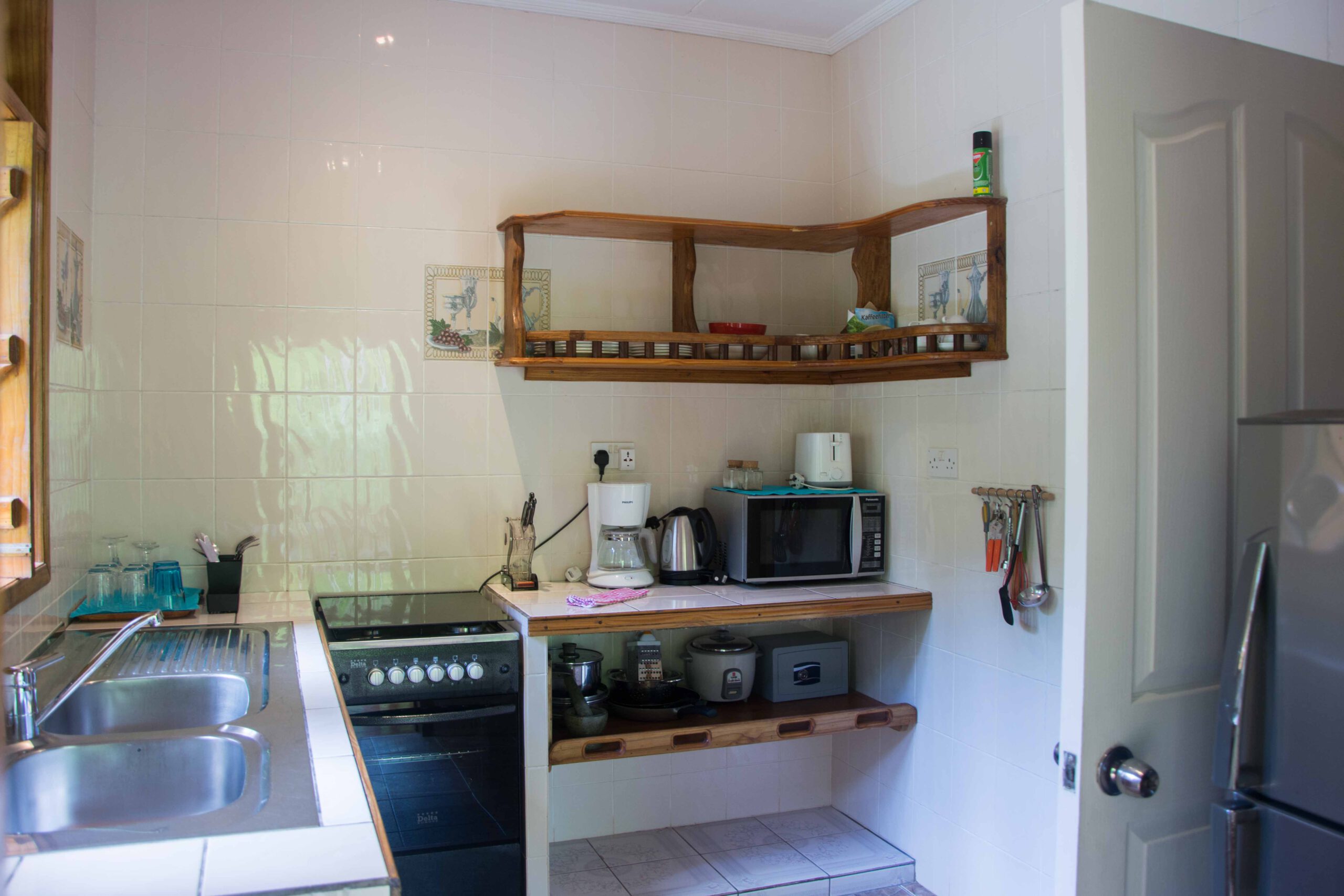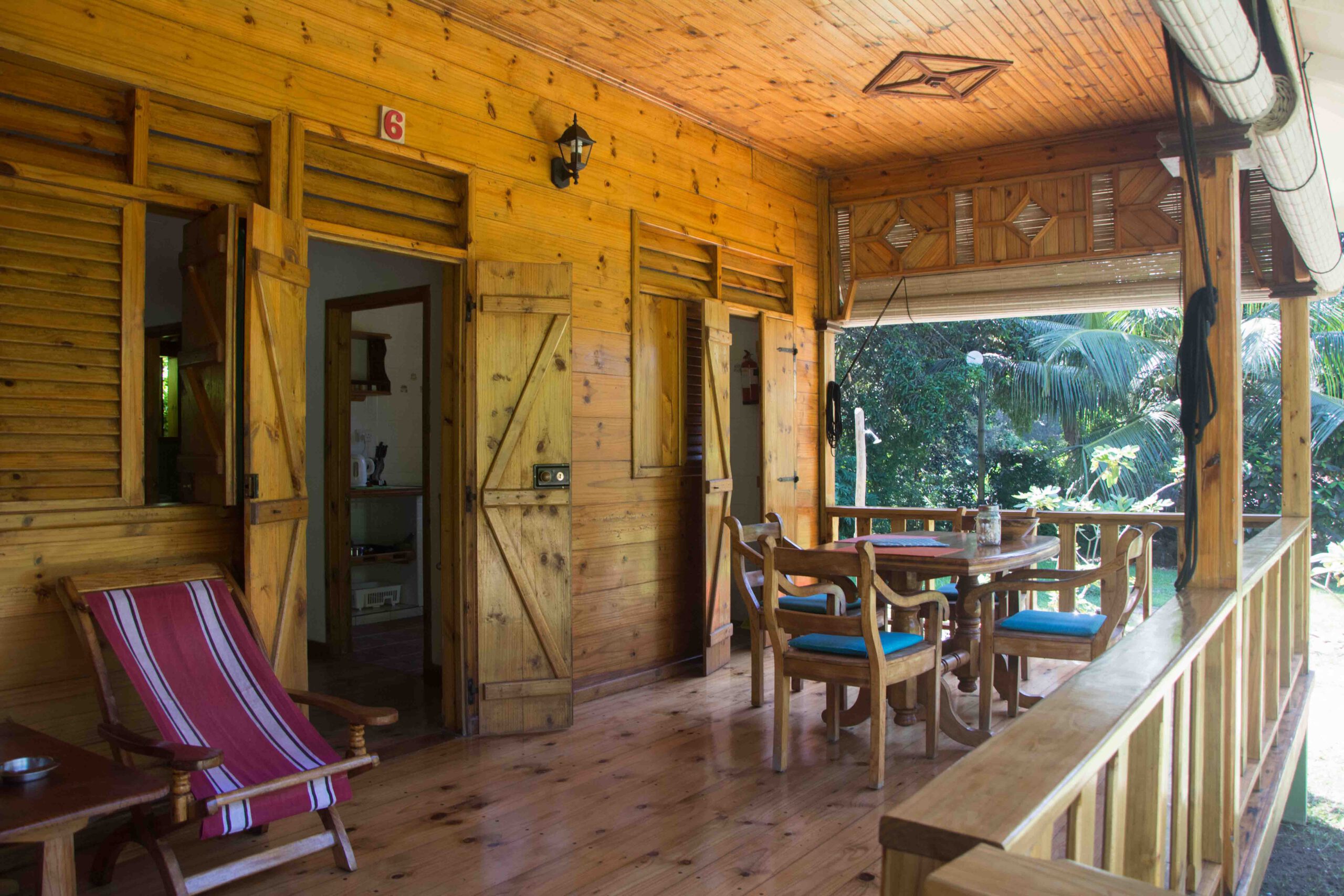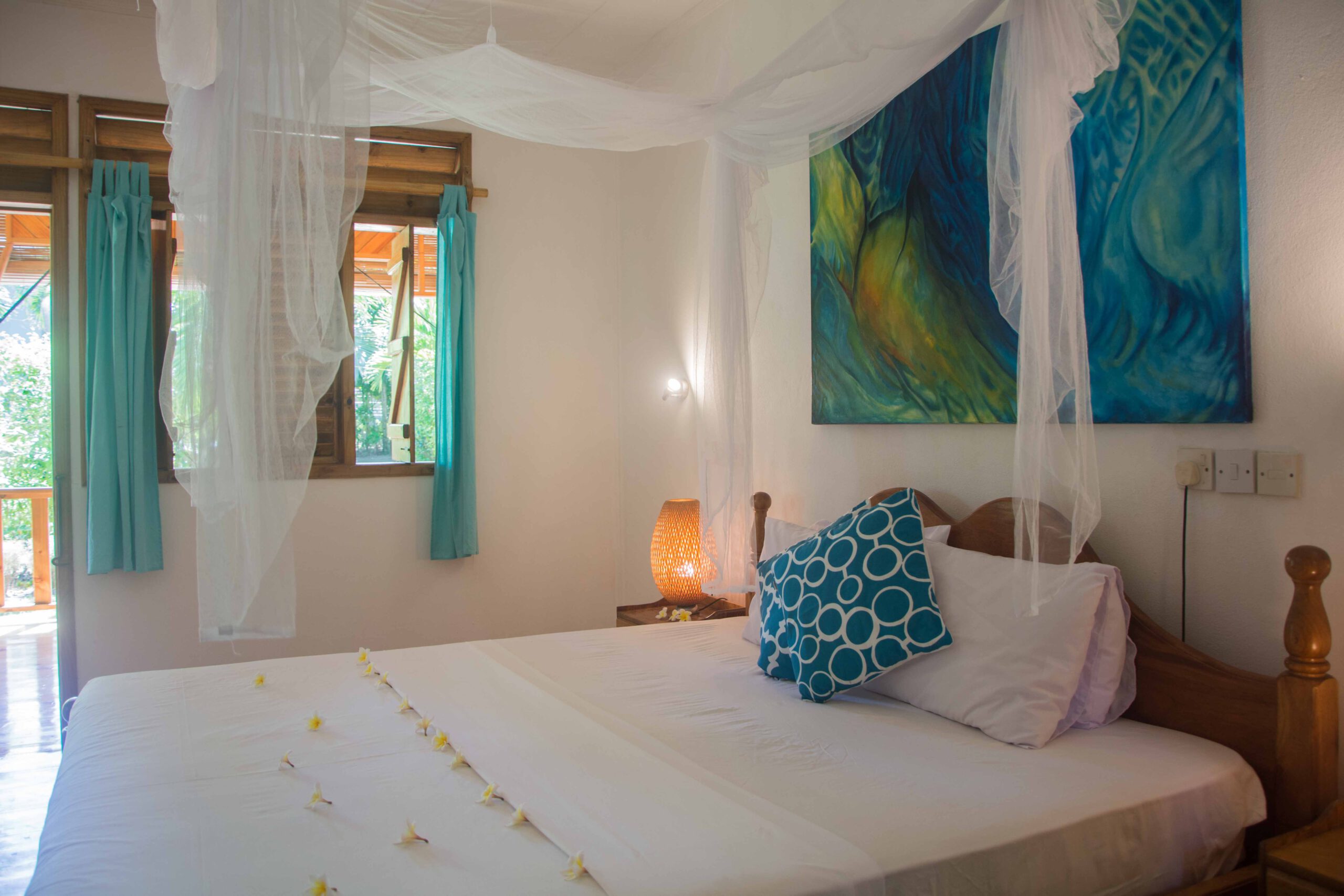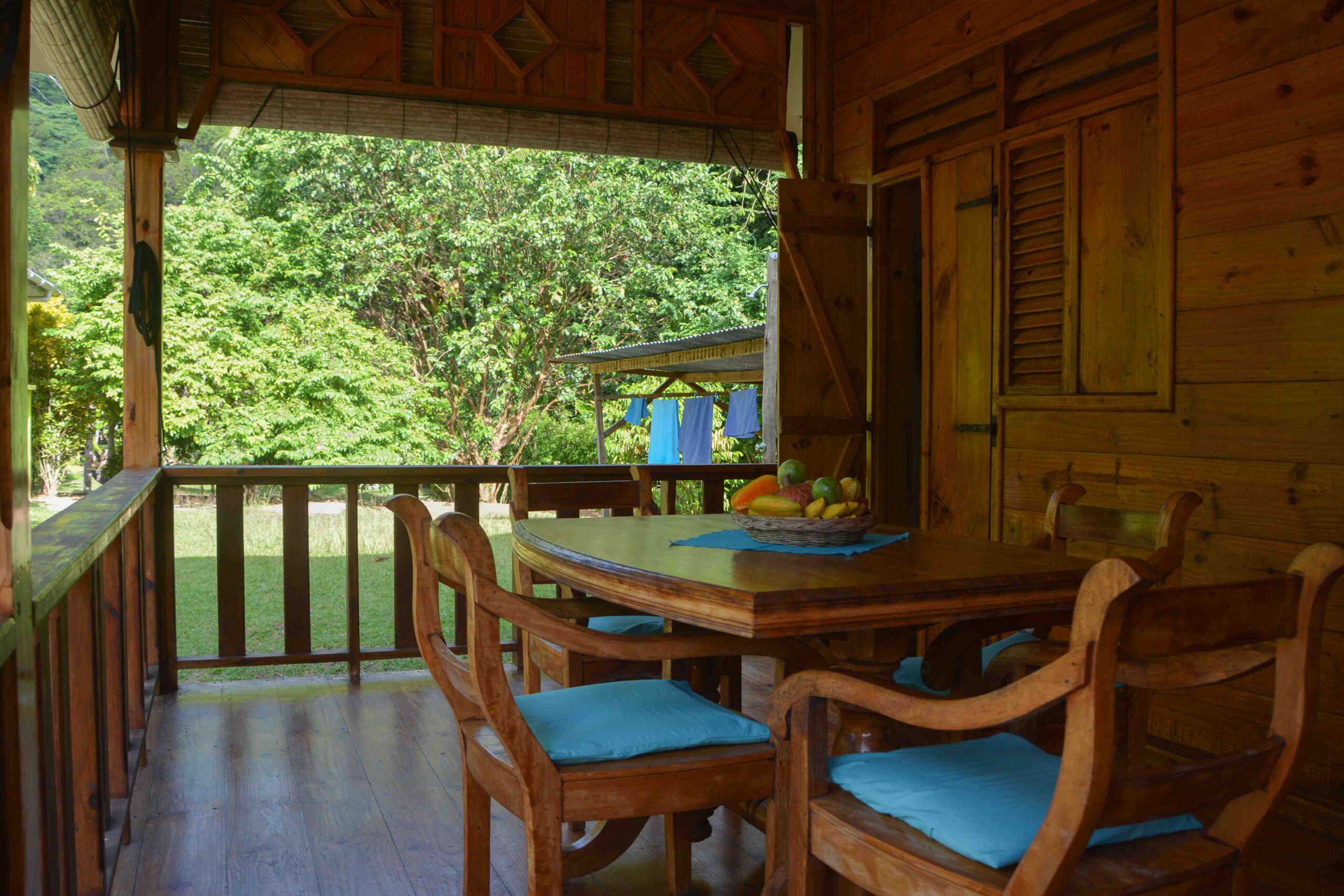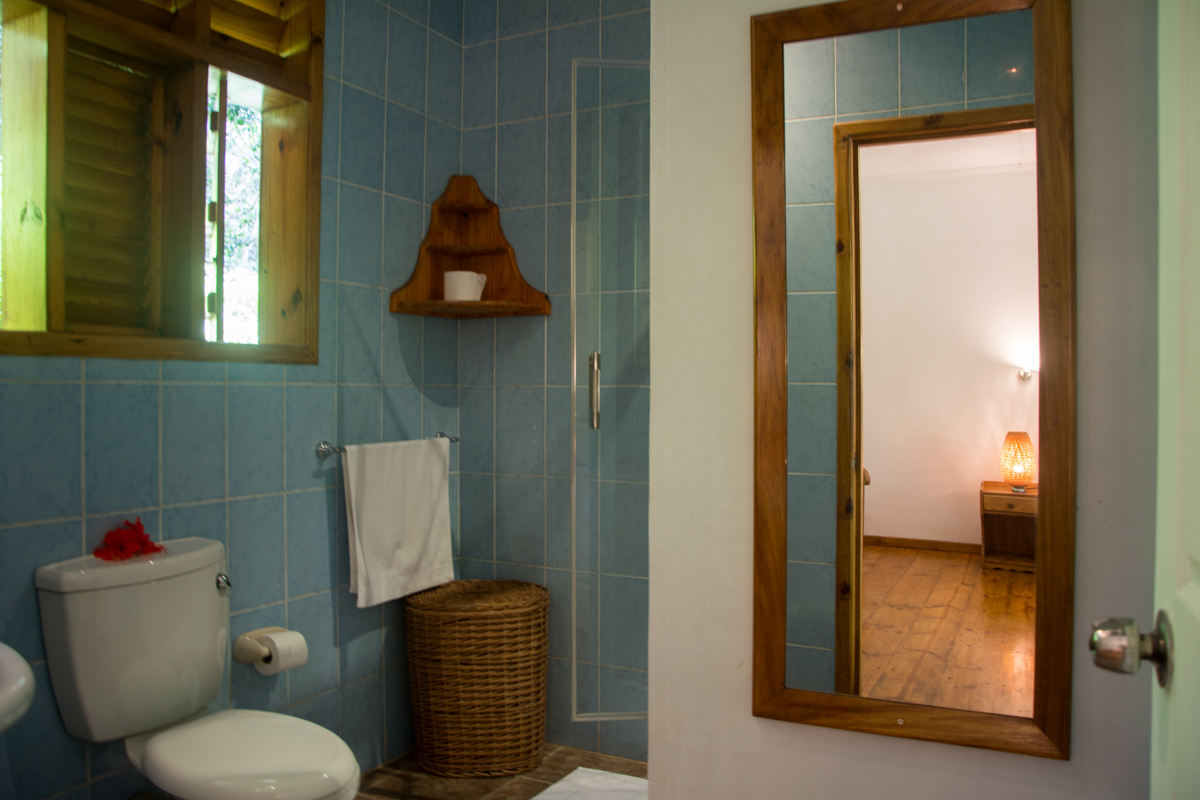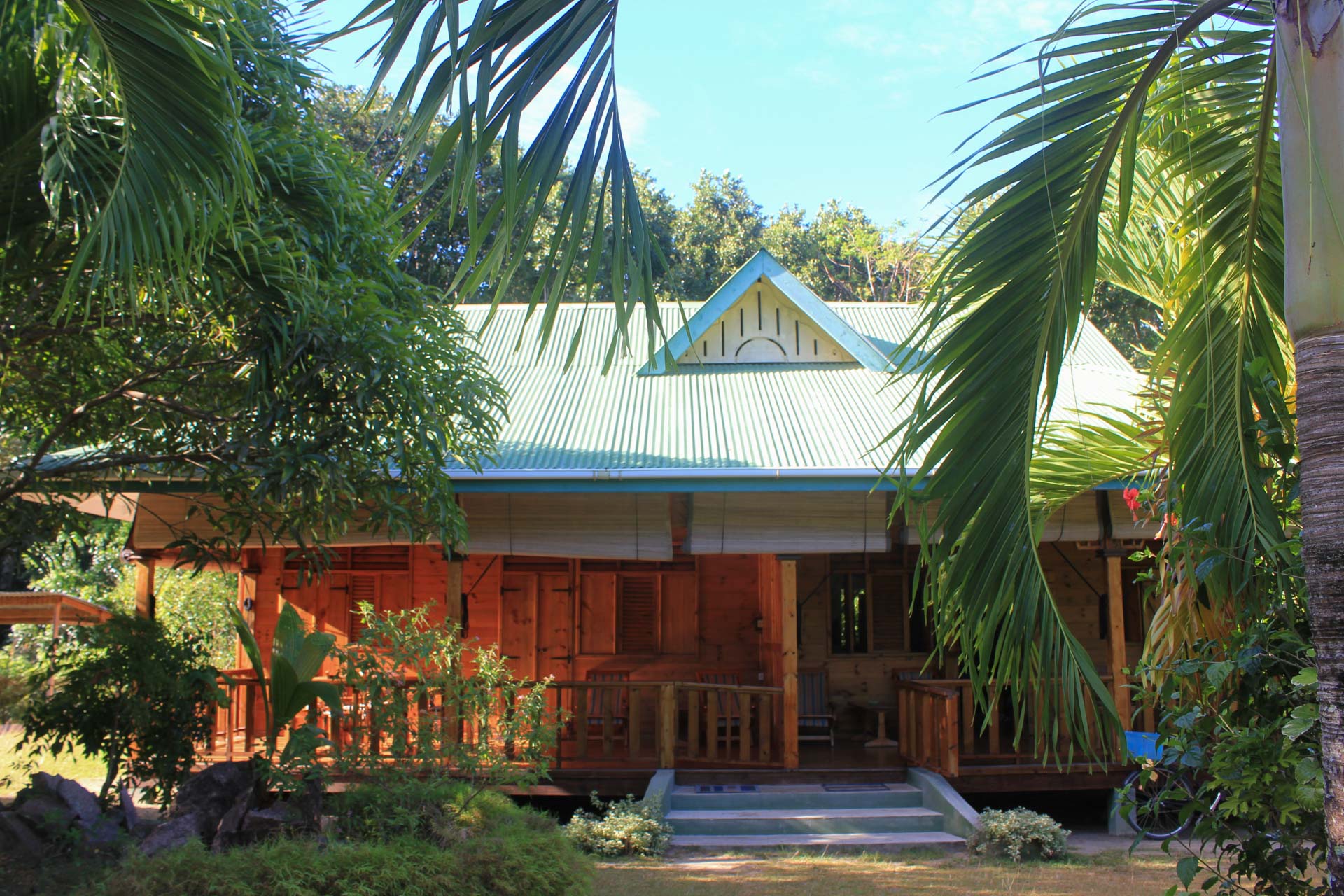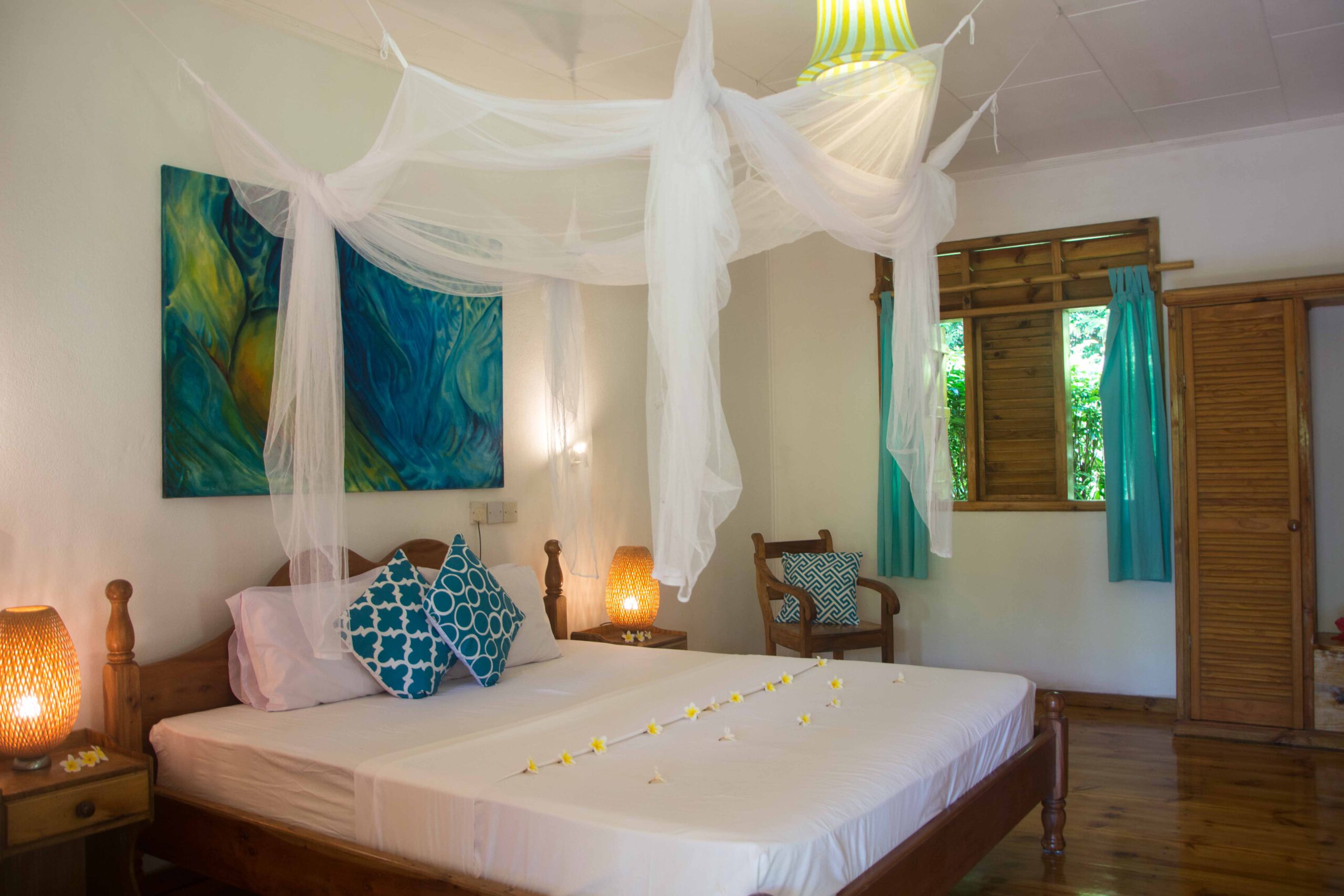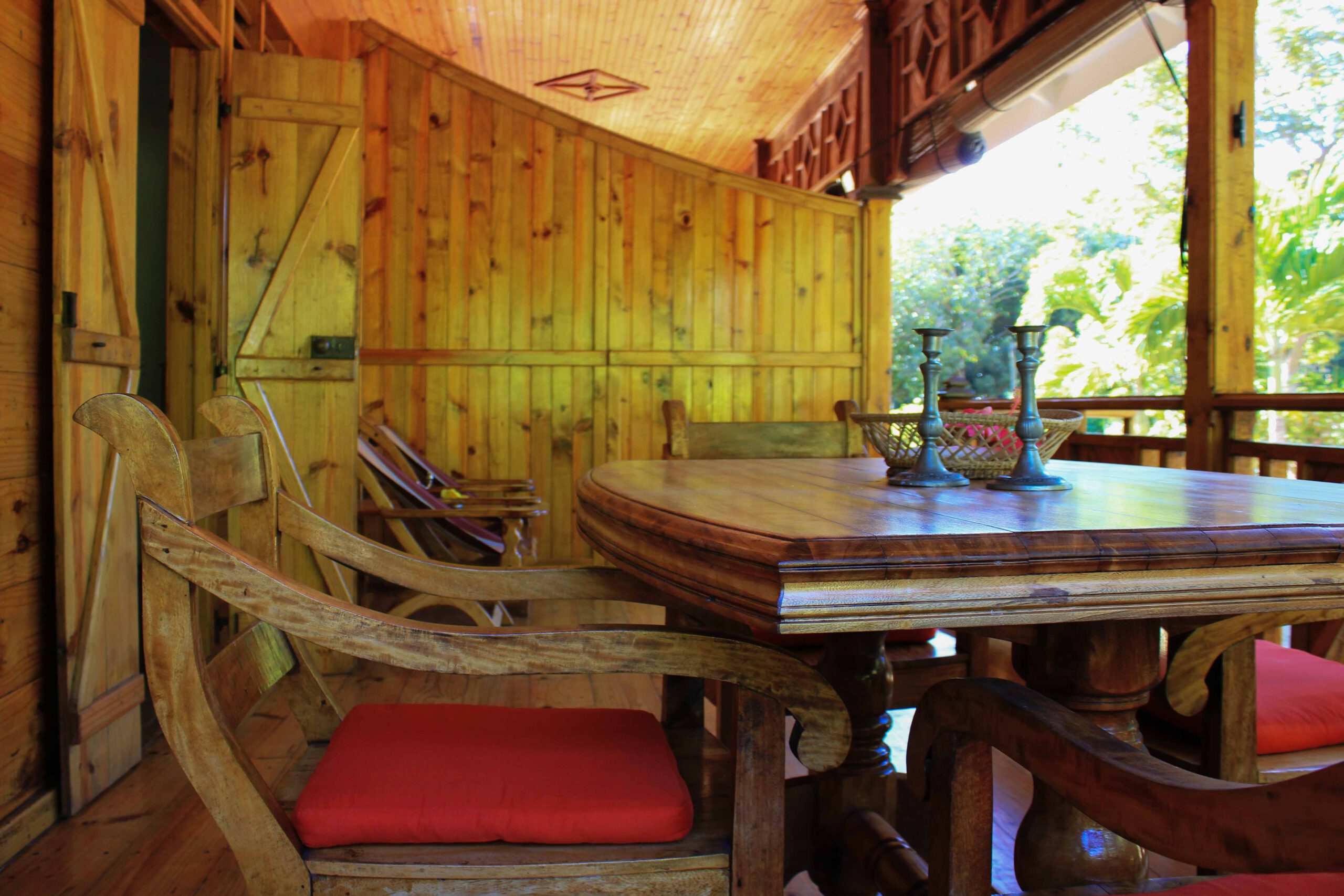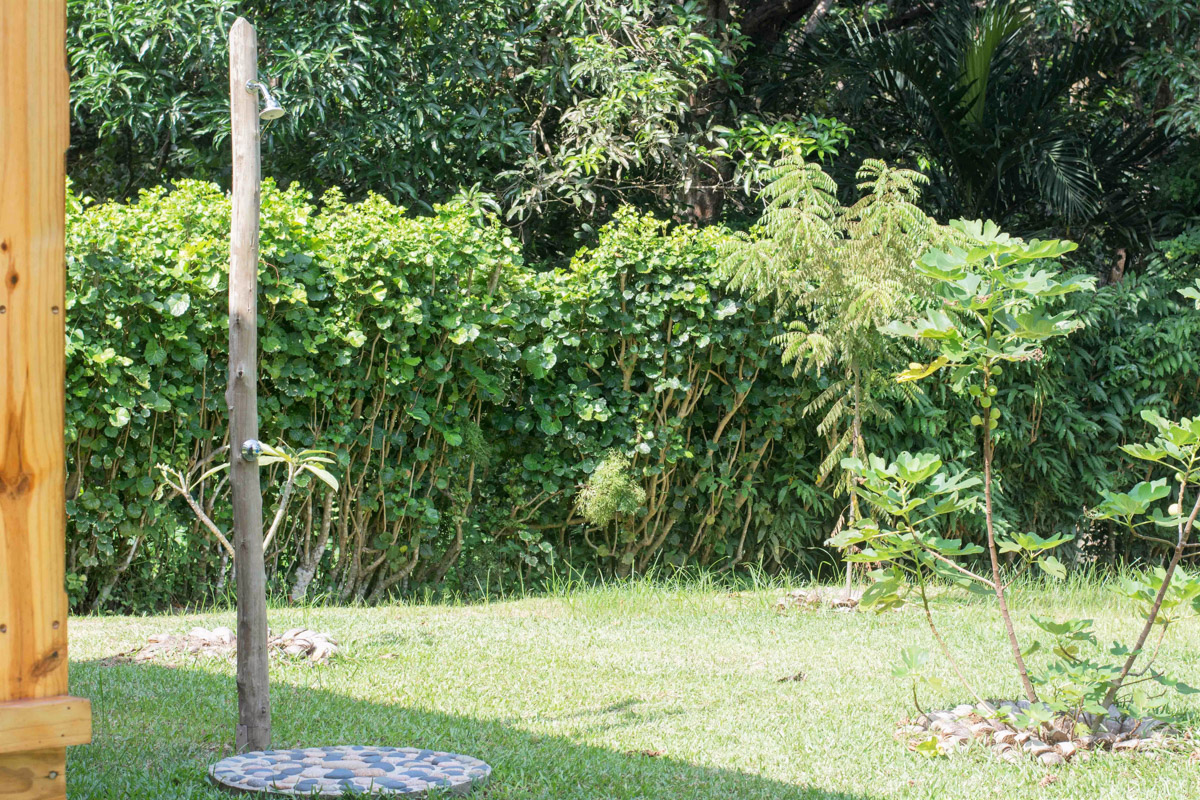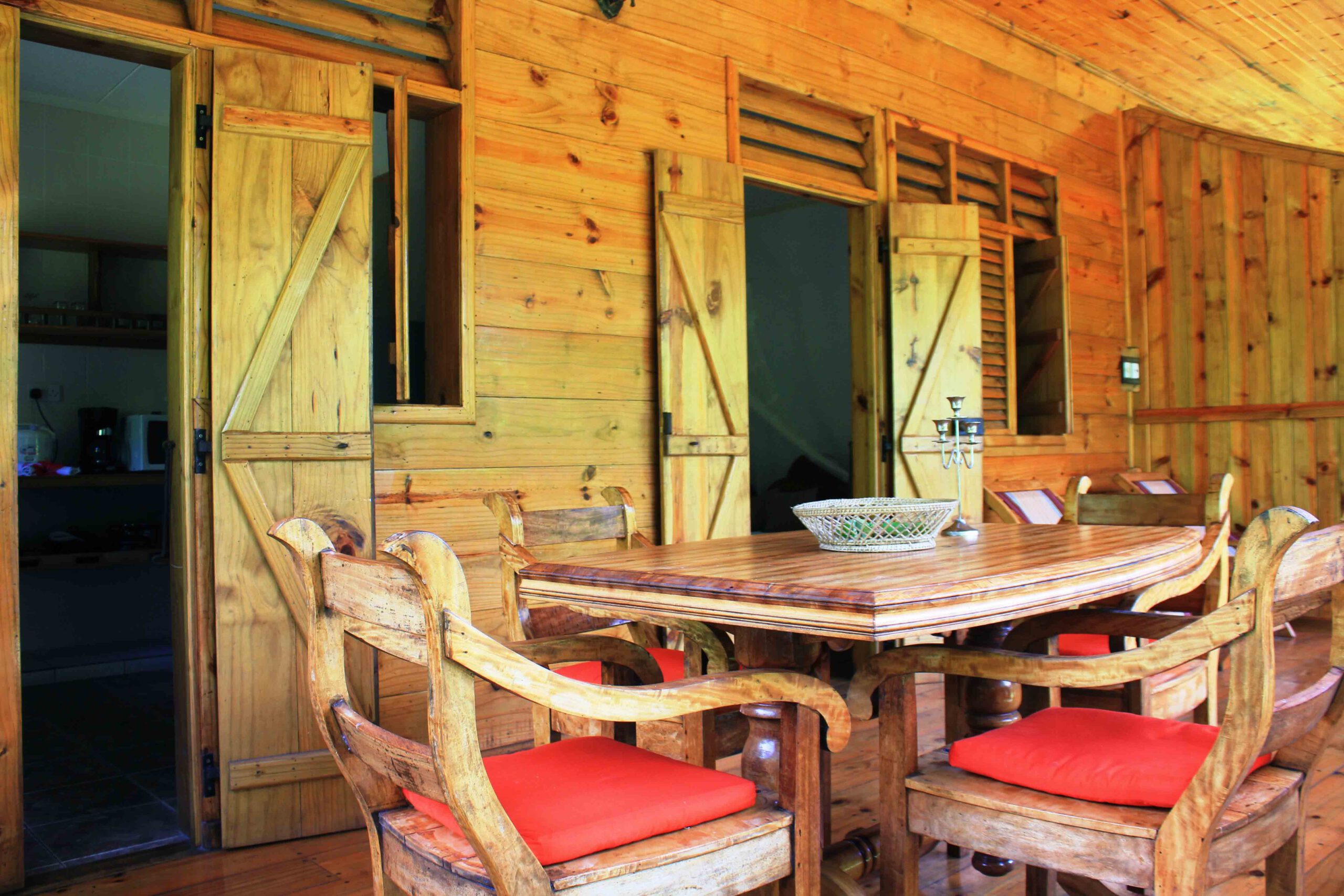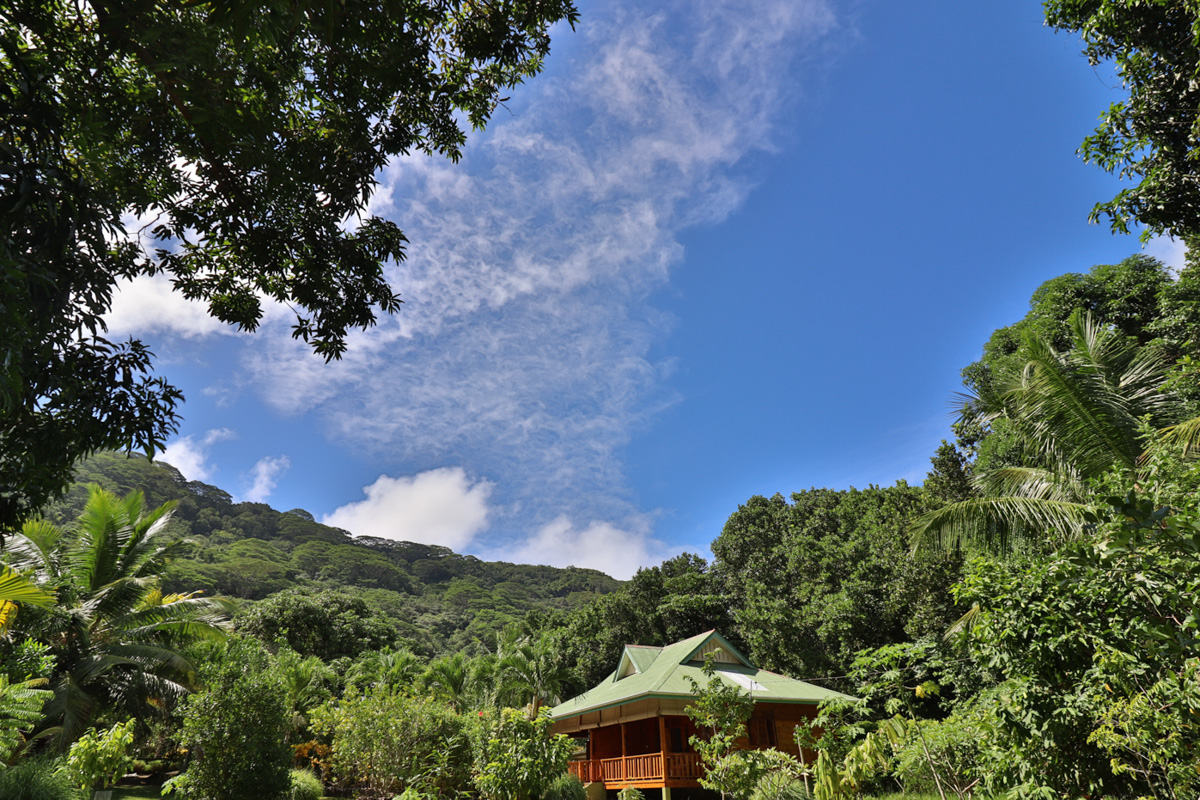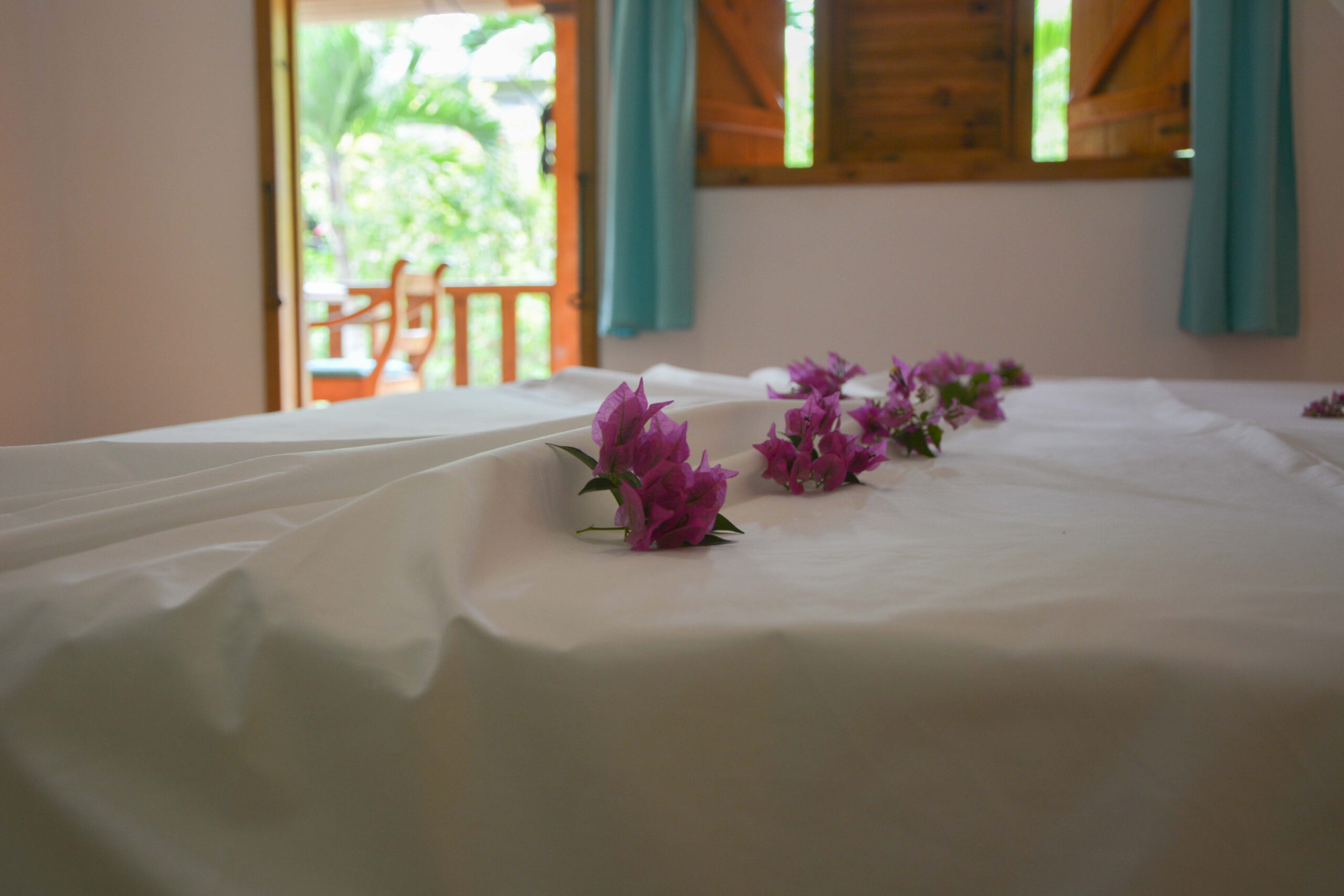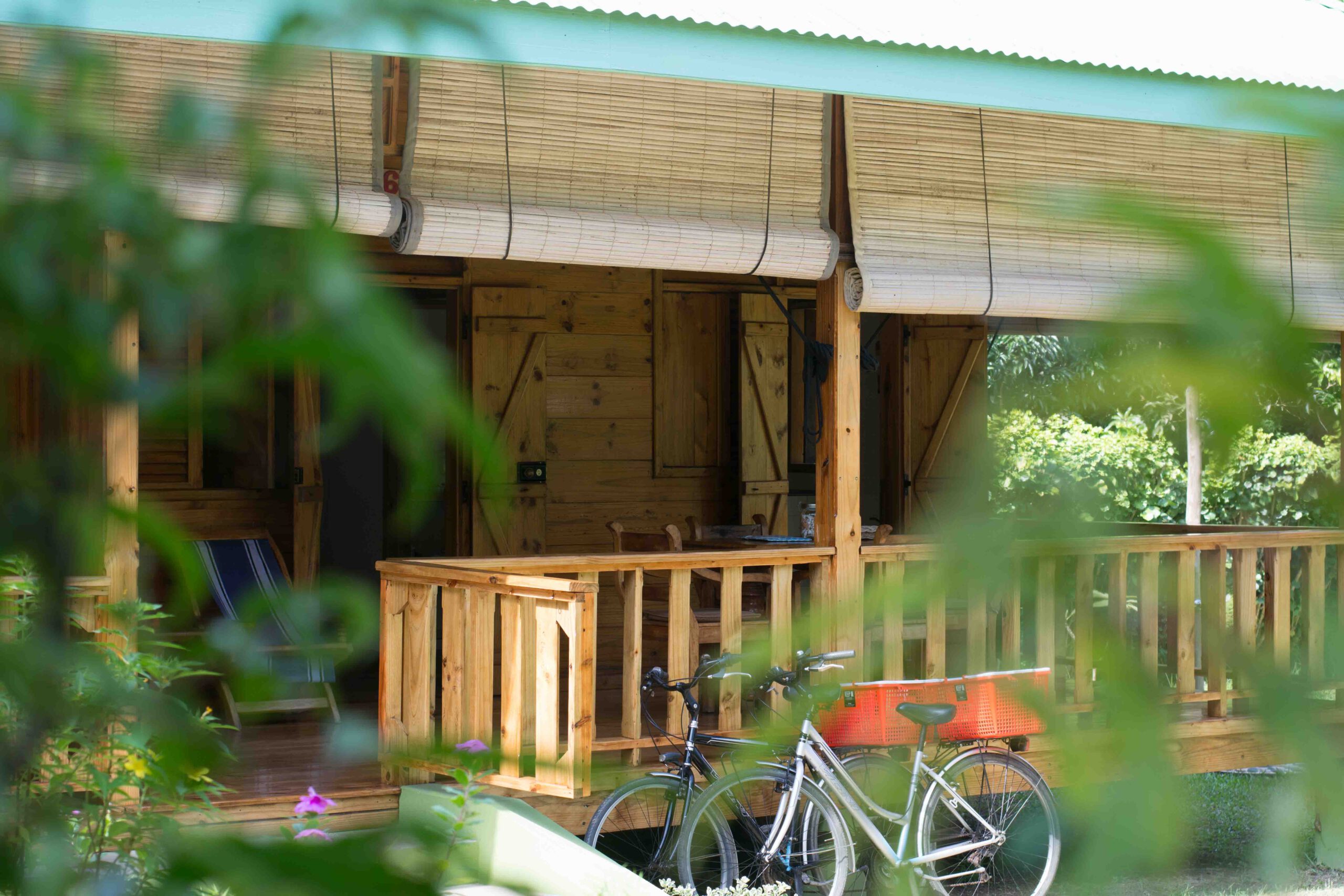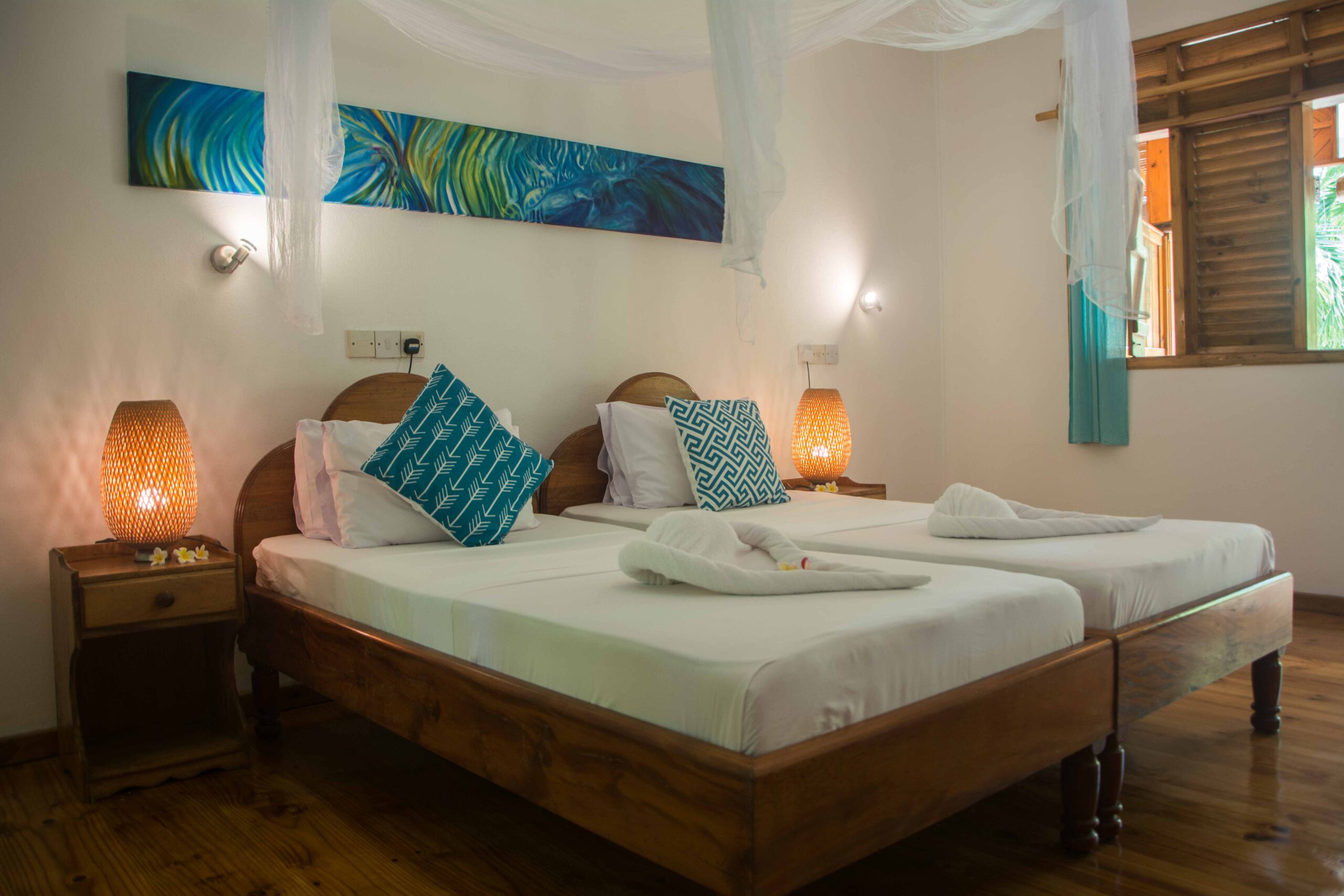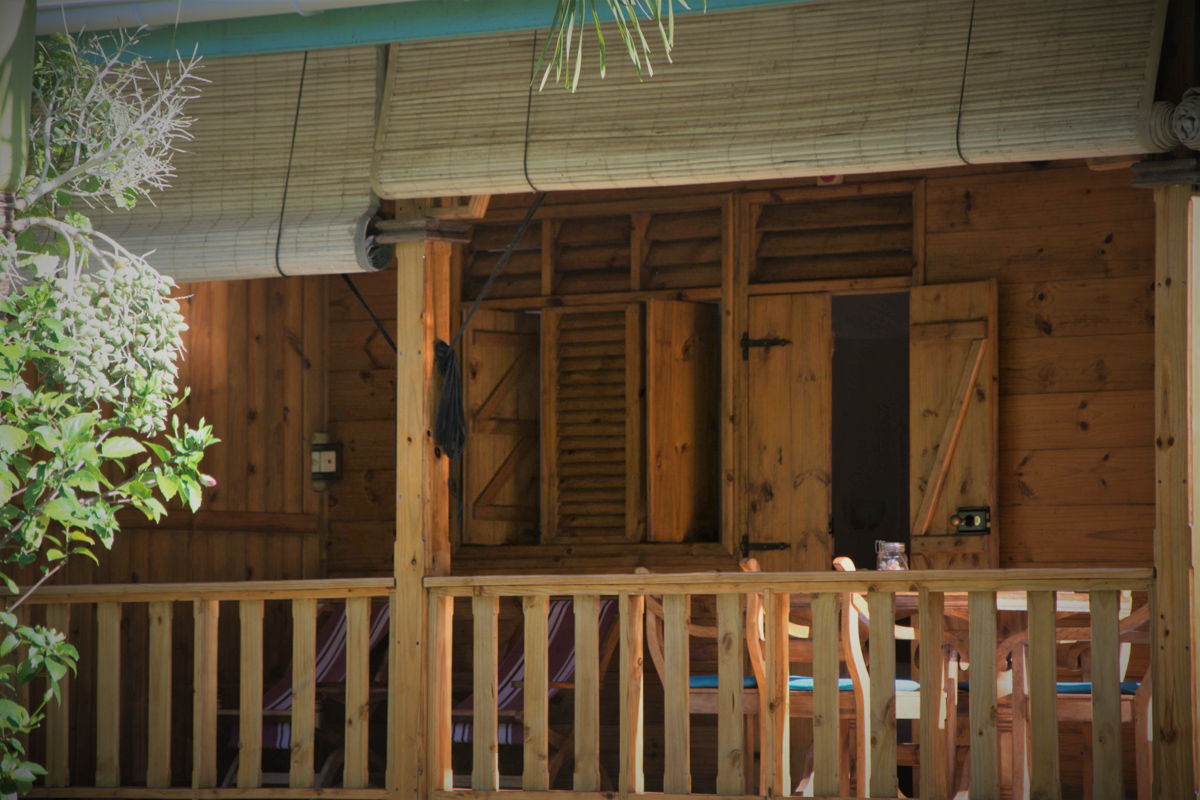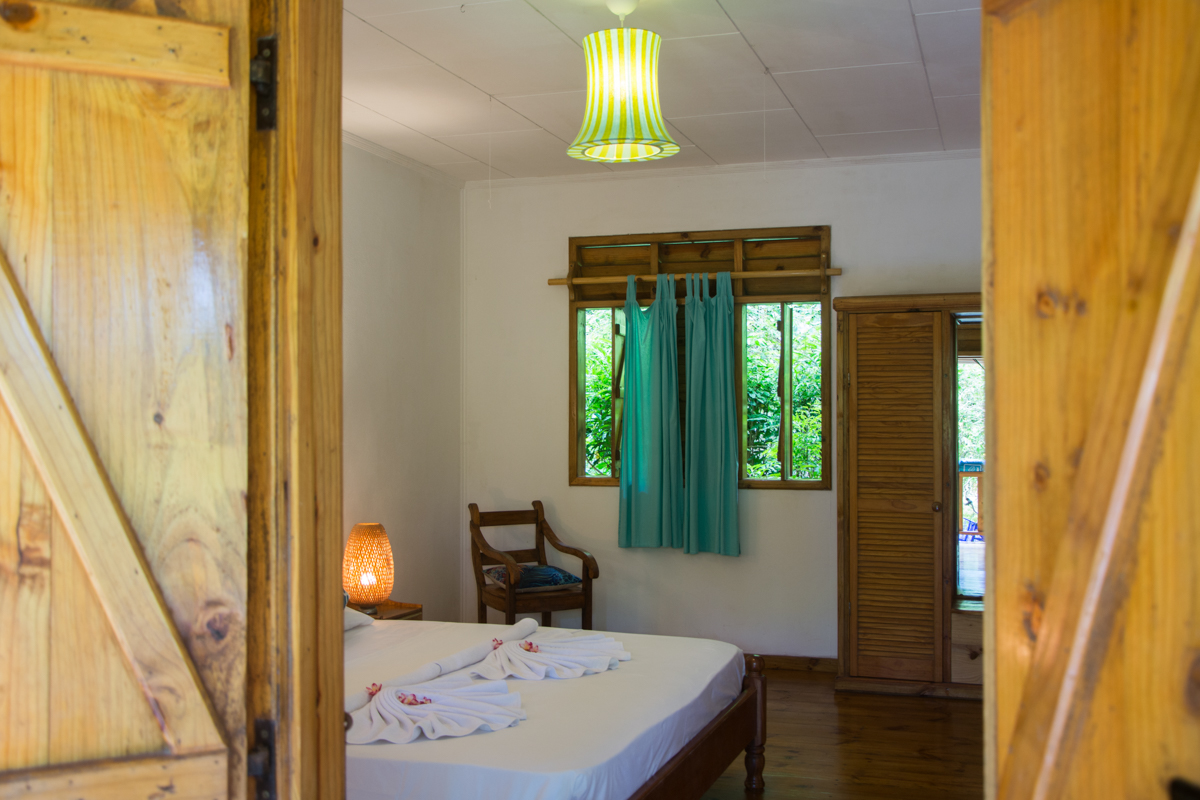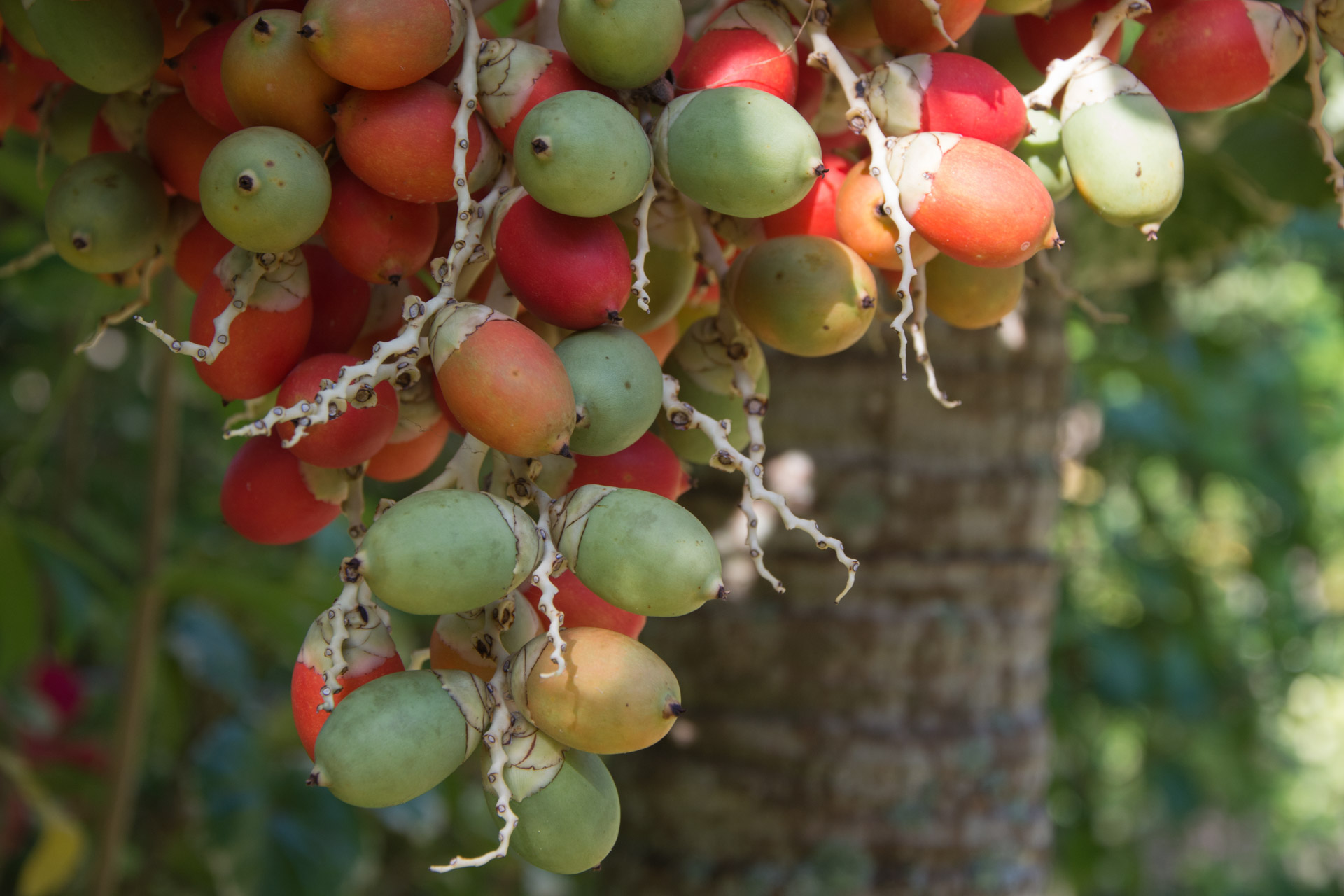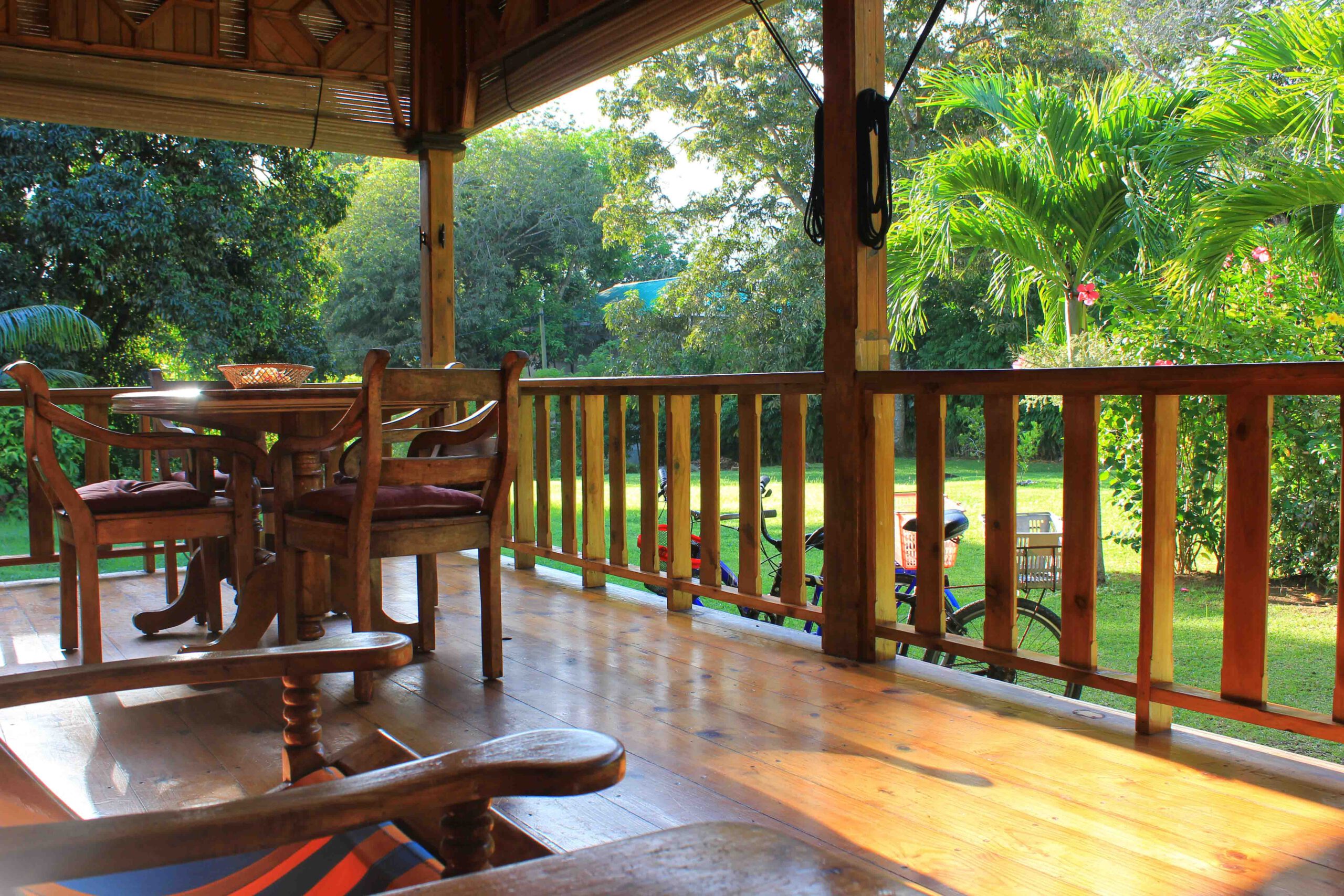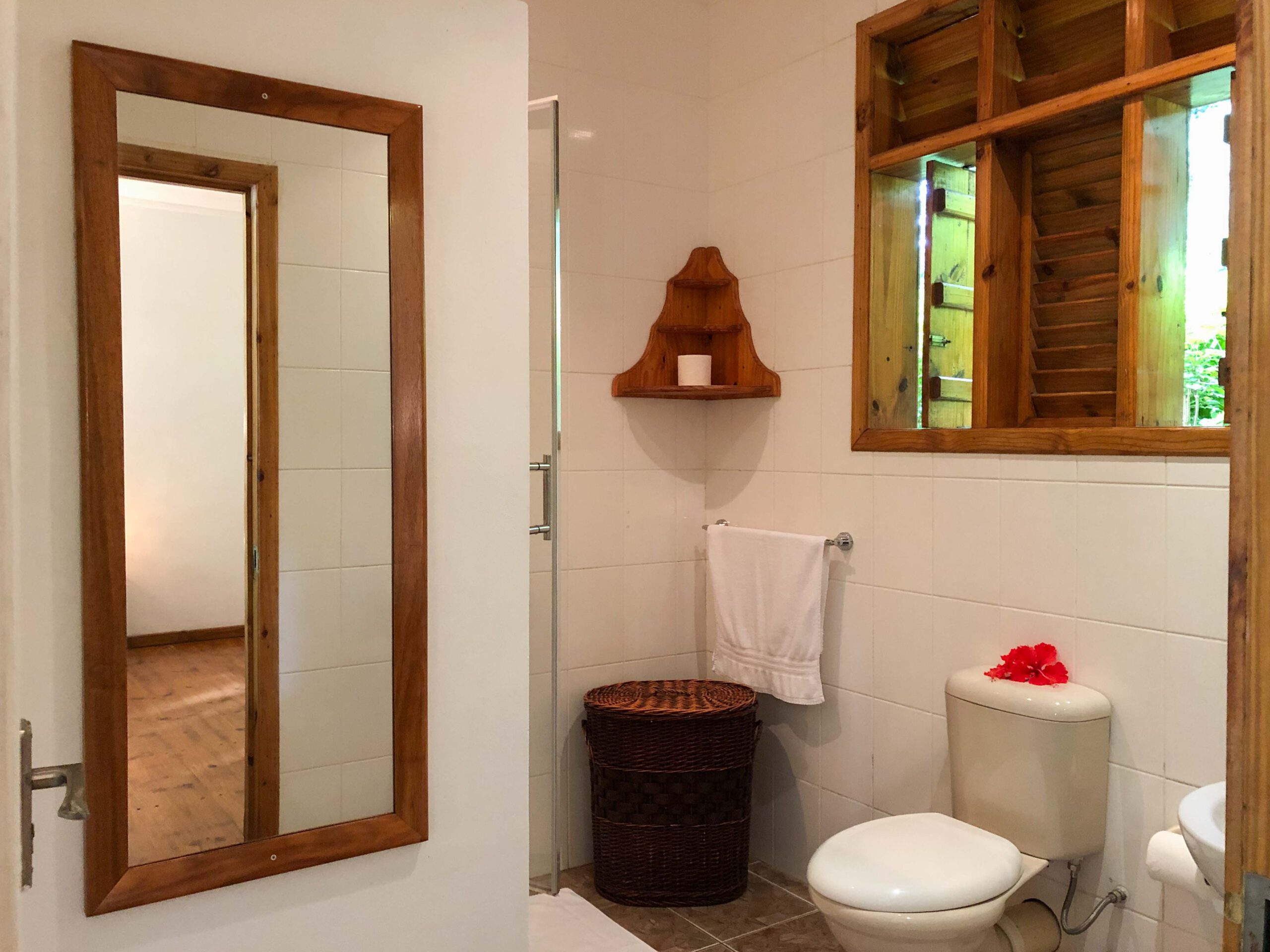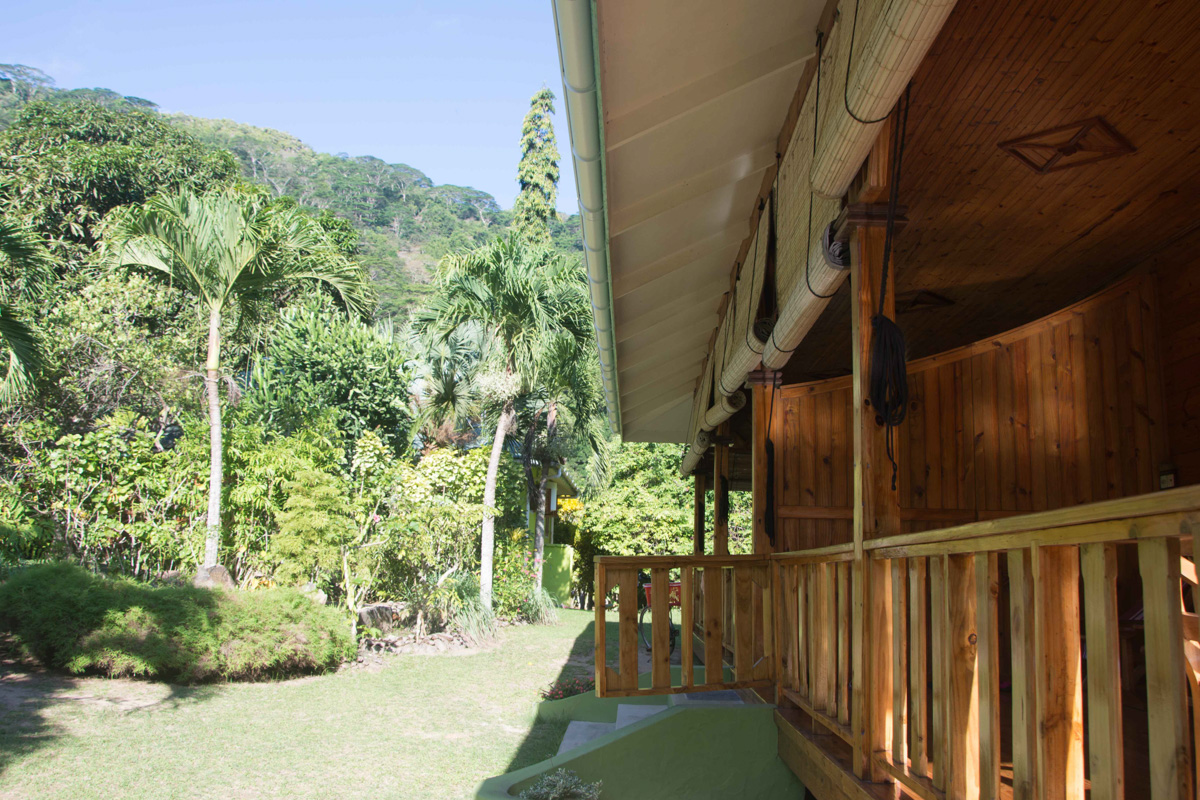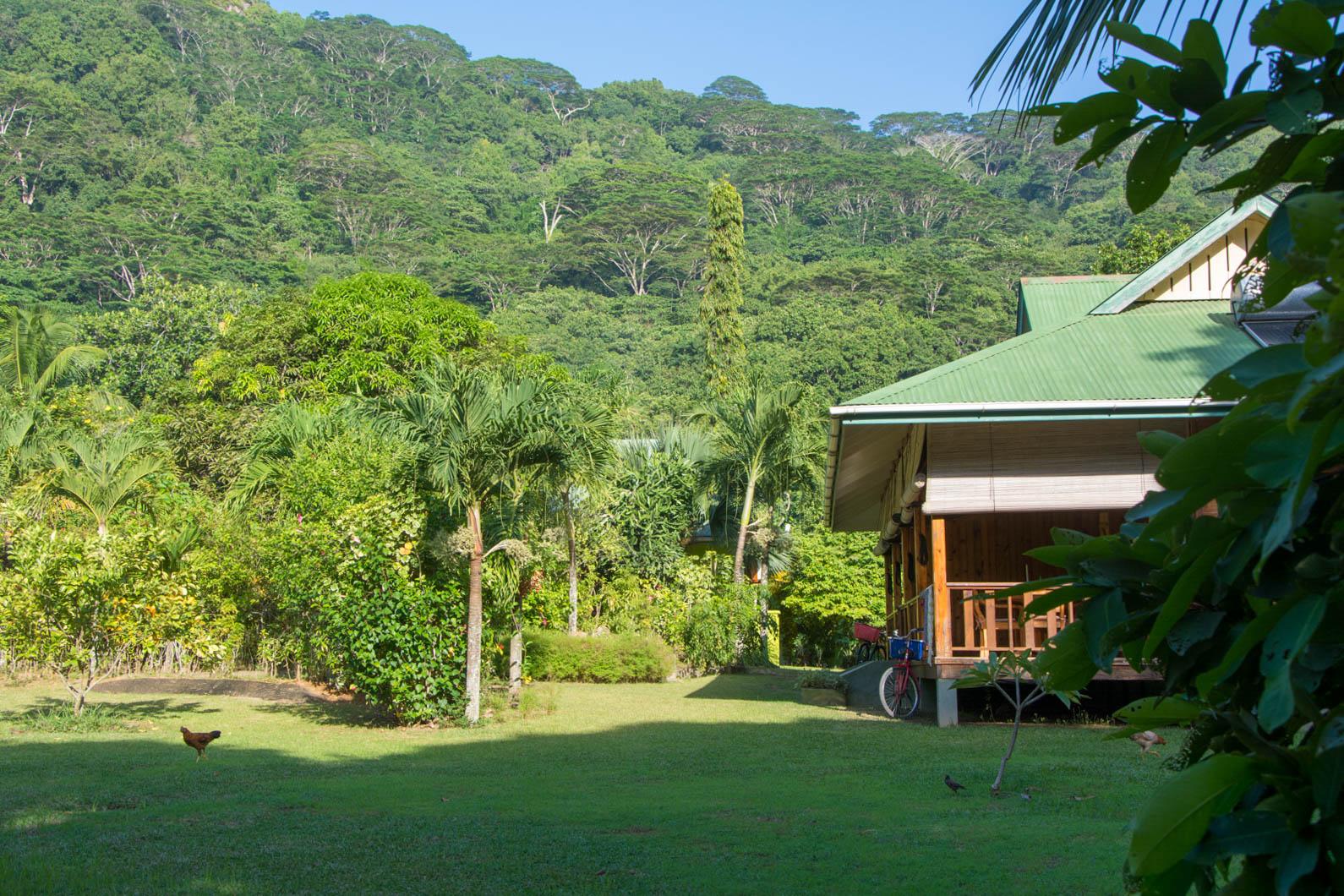 Amenities
Kokoleo is located in the rear part of the garden and consists of two symmetrical, self-contained vacation apartments, half chalets number 5 and 6.
Each of these half chalets is 6.5 m long and over 8 m wide and has a well-equipped kitchen, a spacious bedroom, a bathroom with shower and an open wooden veranda with living and dining area. Almost our entire furniture was made here on the island. We placed two single beds in half chalet number 5 and a beautiful double bed in number 6.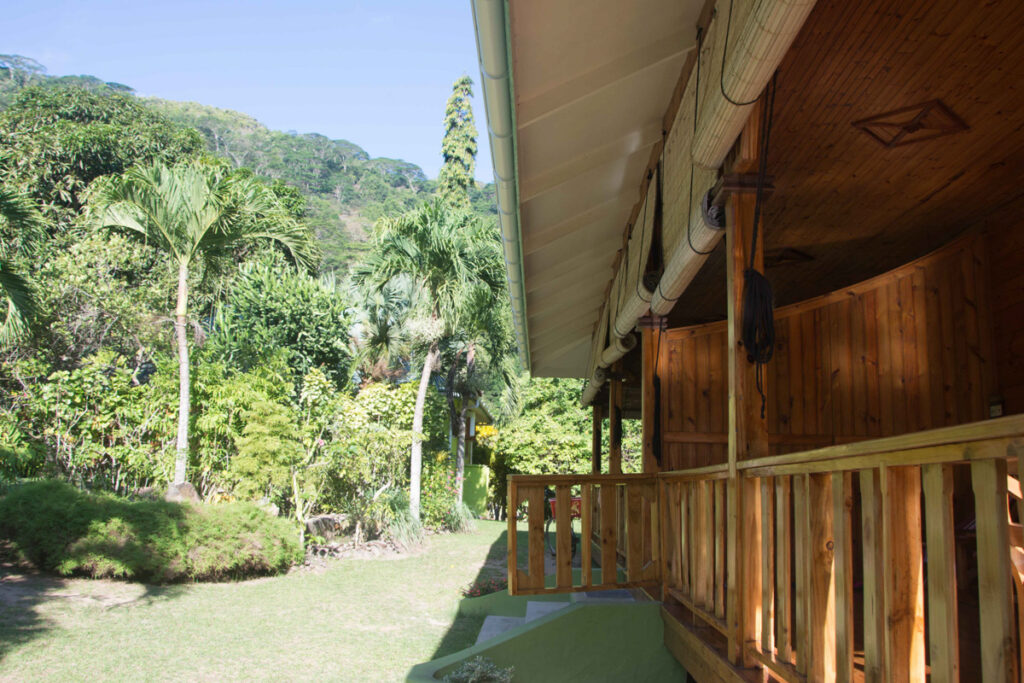 High ceilings
offer plenty of space for thoughts, and the airy veranda invites you to sink into one of the comfortable chairs and simply do nothing. I am holding a small book in my hands, one from the library at the reception. My smart phone is silent. Wi-Fi is available for free but I switched it off for today.
My eyes follow enchanting white fairy terns, drawn on the blue sky. Warm air. Wood under my feet, green all around. A red bird is watching me Holiday – I forgot how that feels.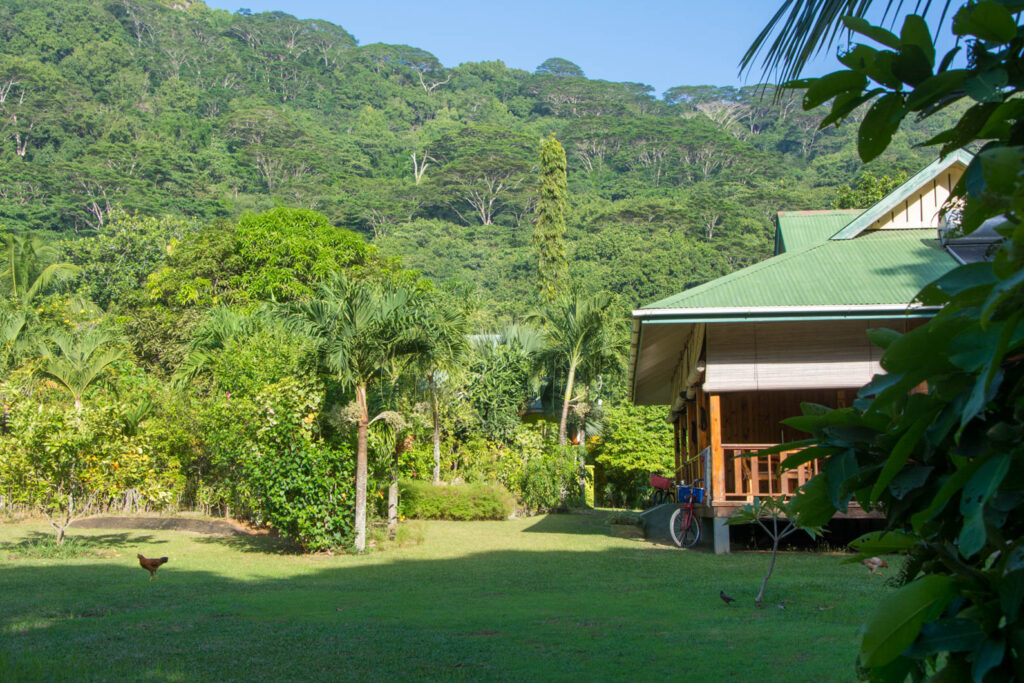 Upon request
you can book these services in advance or until 12 noon for the following day.
Enjoy the comfort of one of the two halves of the house for two or three people, or book the whole house with room for up to six people.
---
And what do I do there all day?
Experience the island. Yourself too. Sometimes, that is more than enough.
---
What do the other chalets look like?