Kokorouz Chalet is named after the red coconut that grows in the garden just in front of the house. Although the coconuts are more orange than red, they also look beautiful in this colour and taste delicious.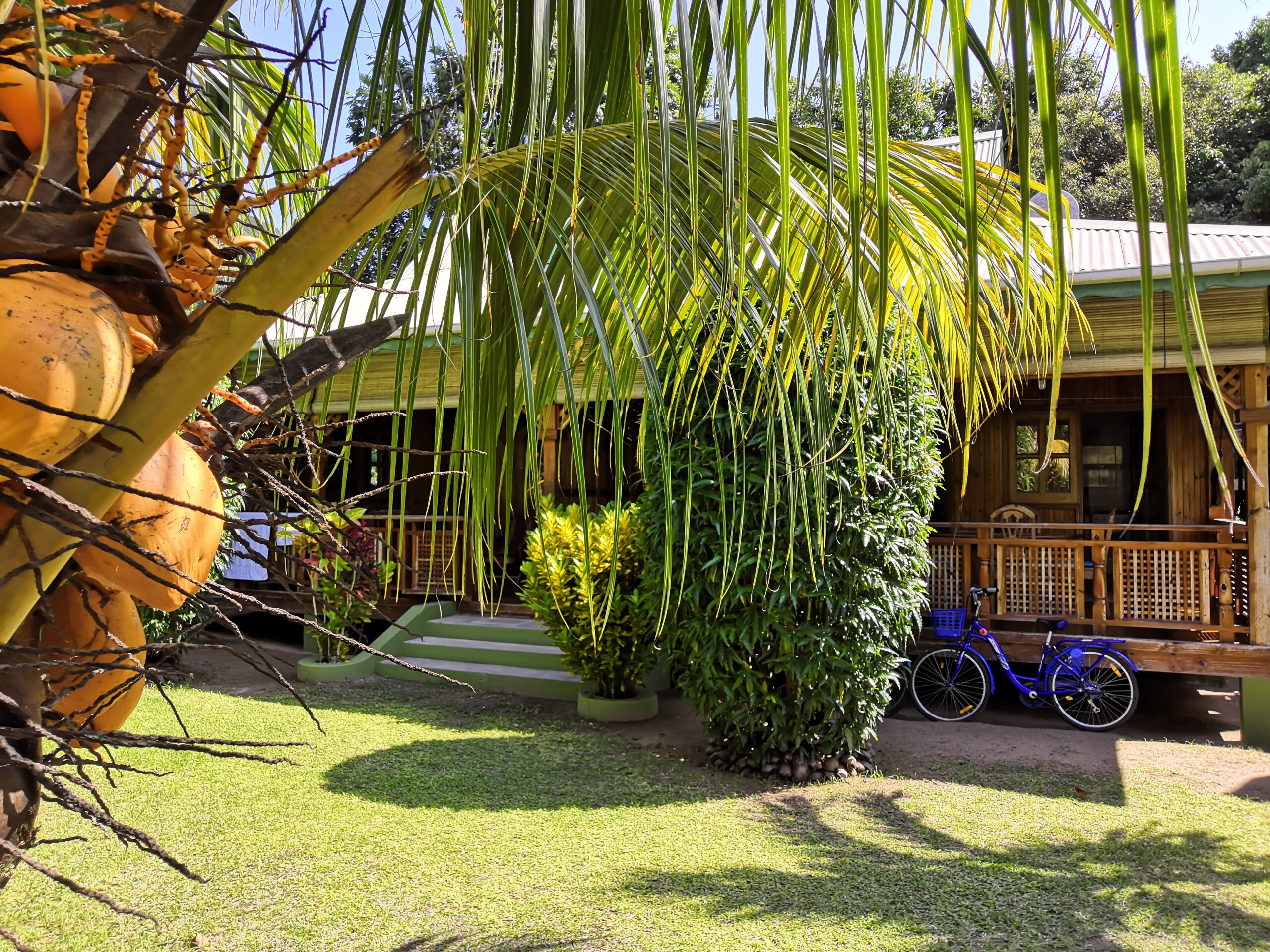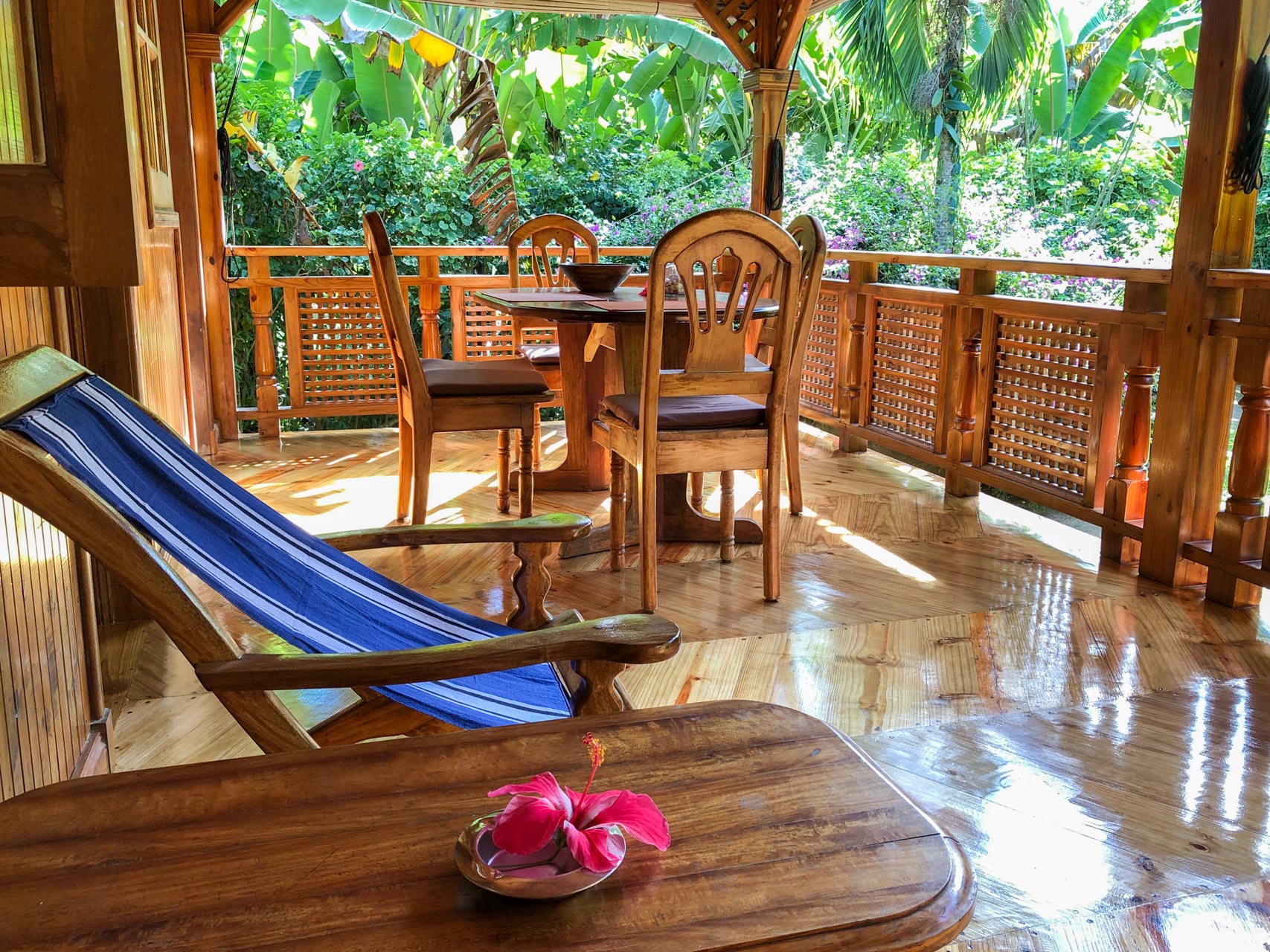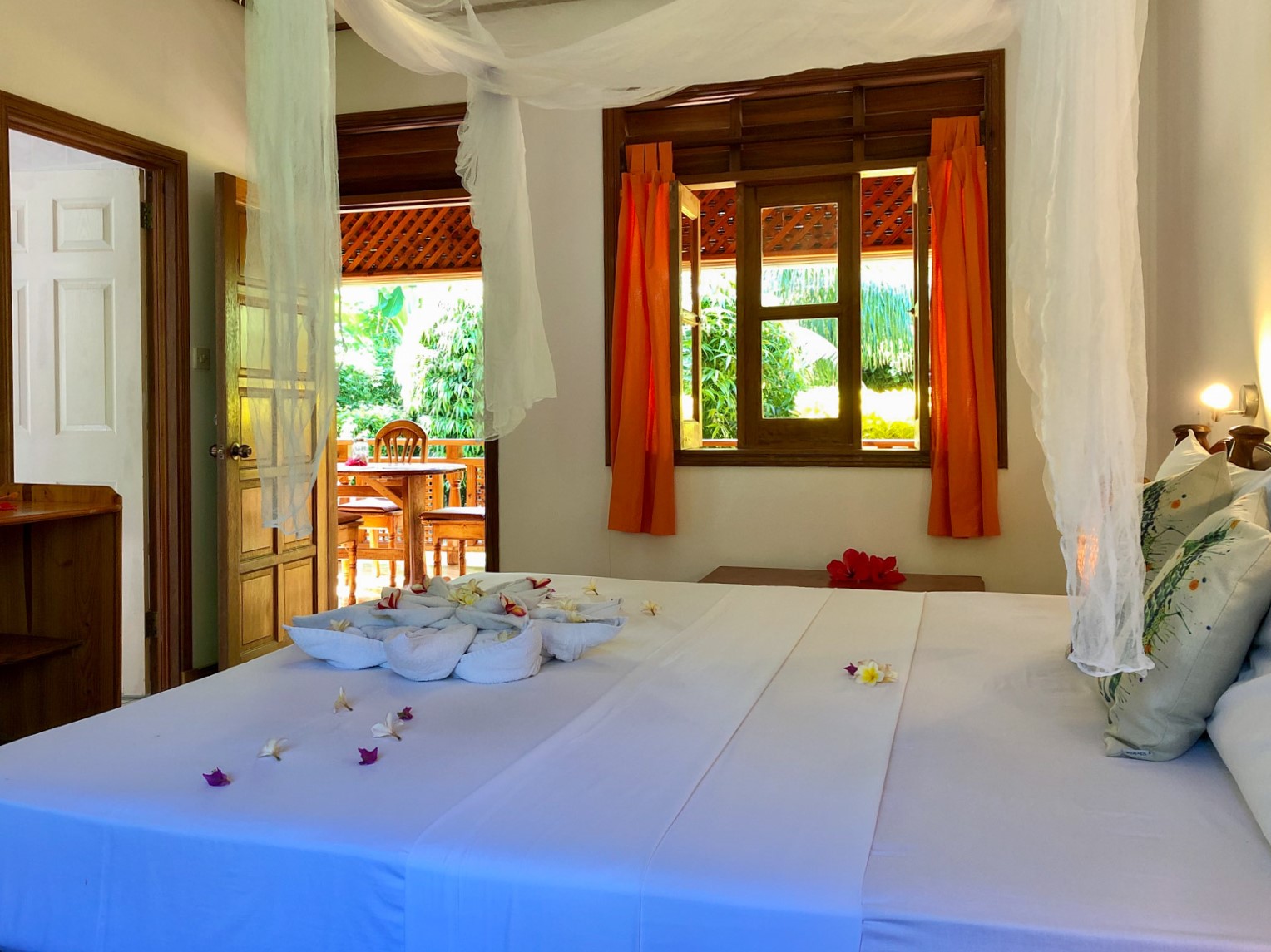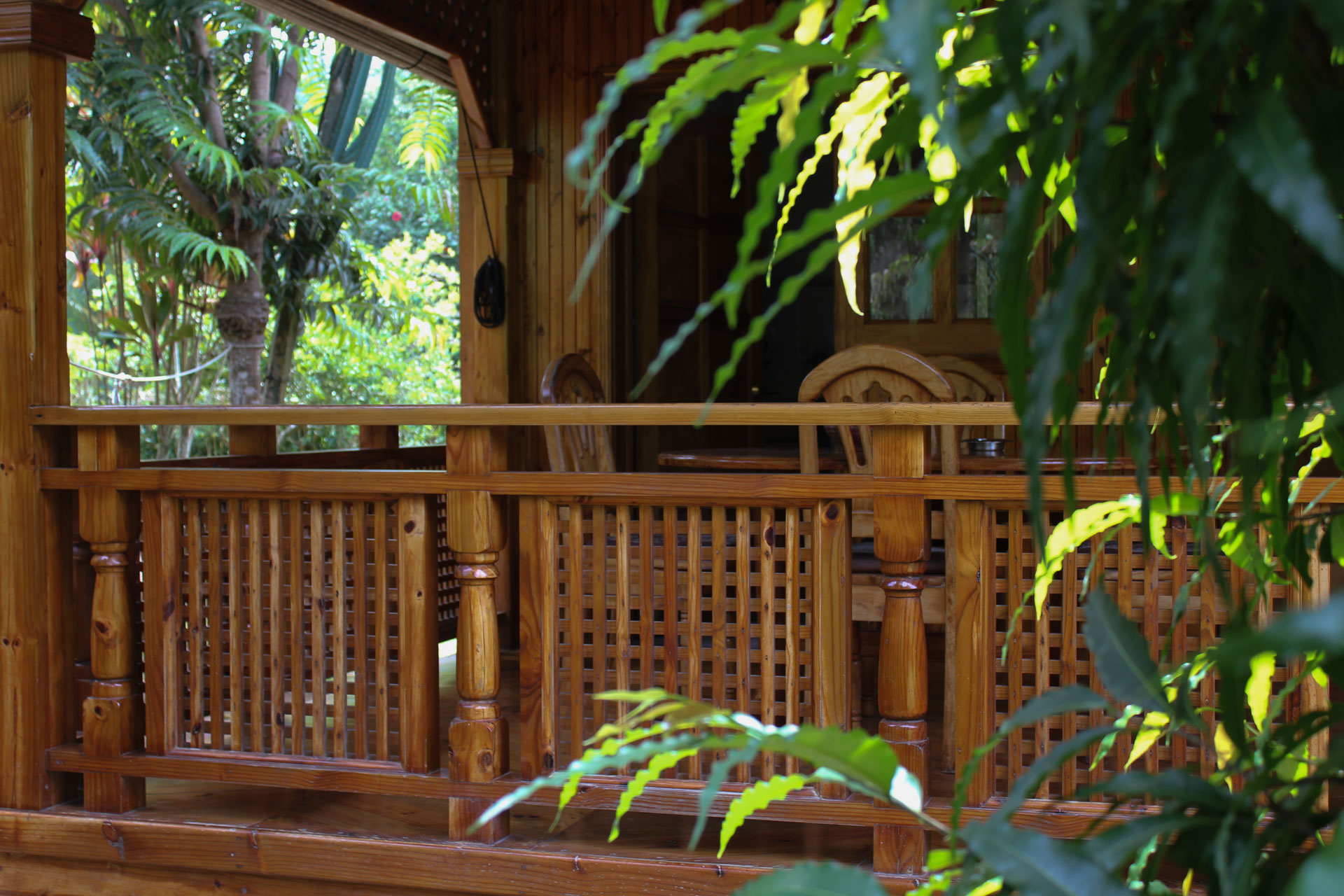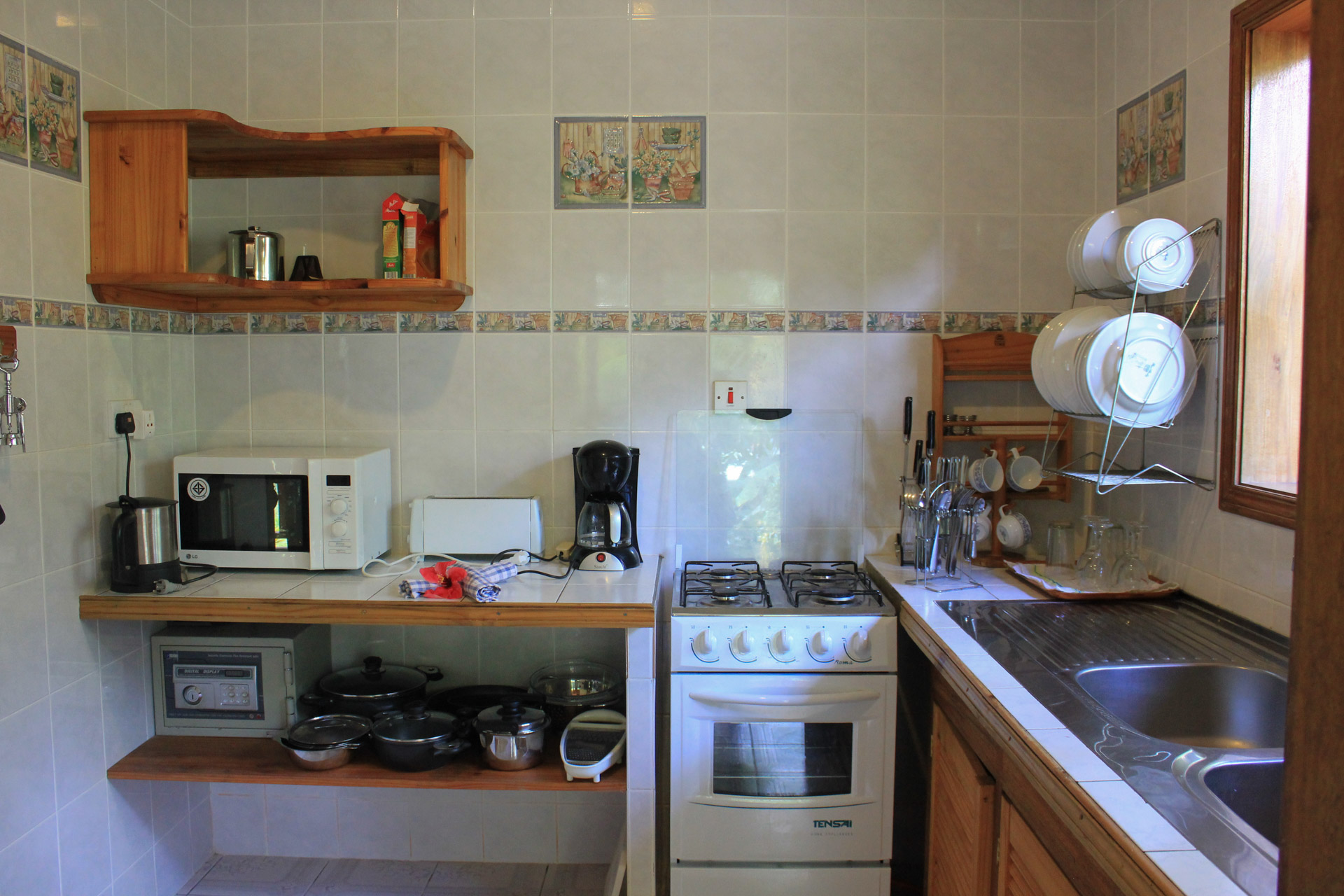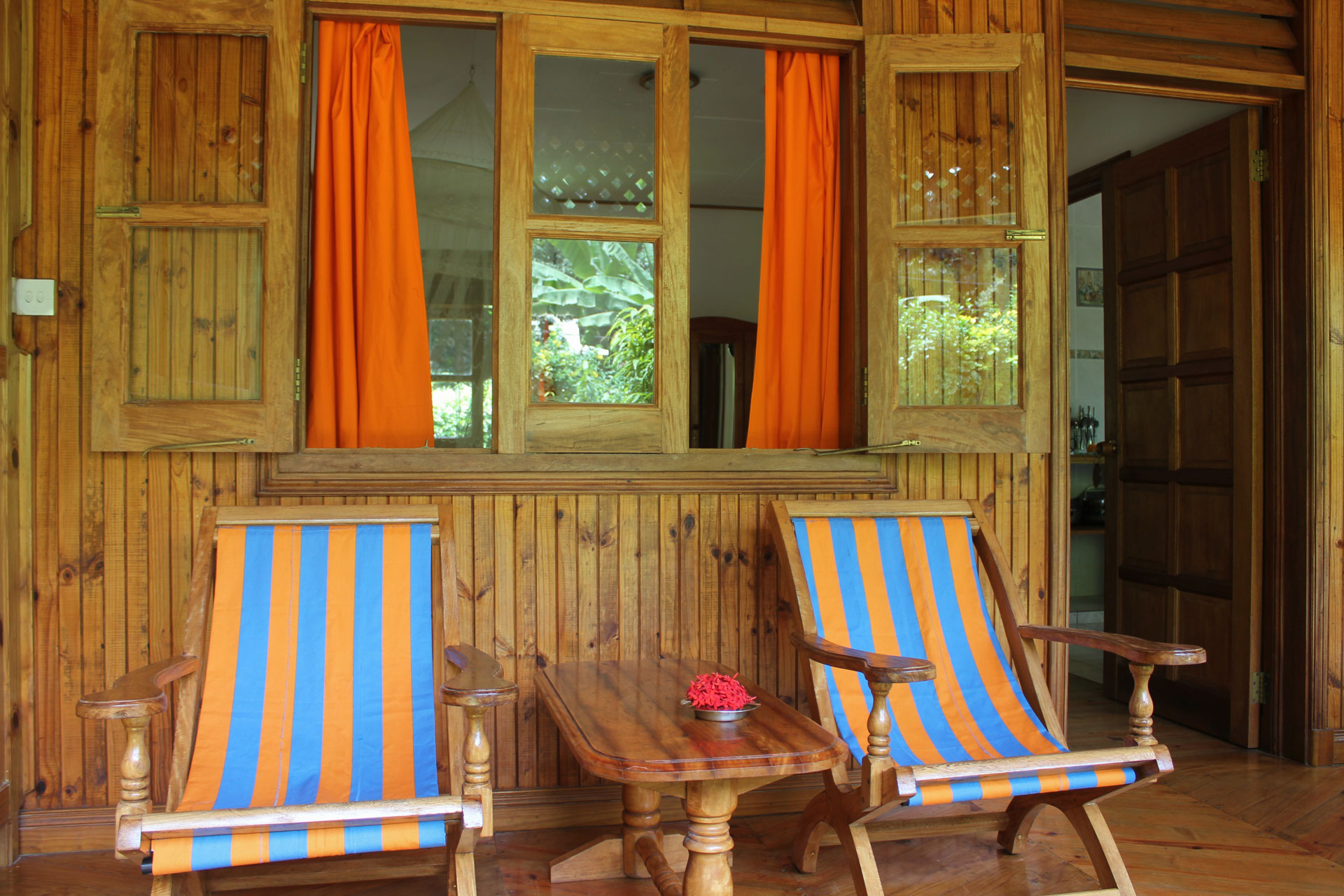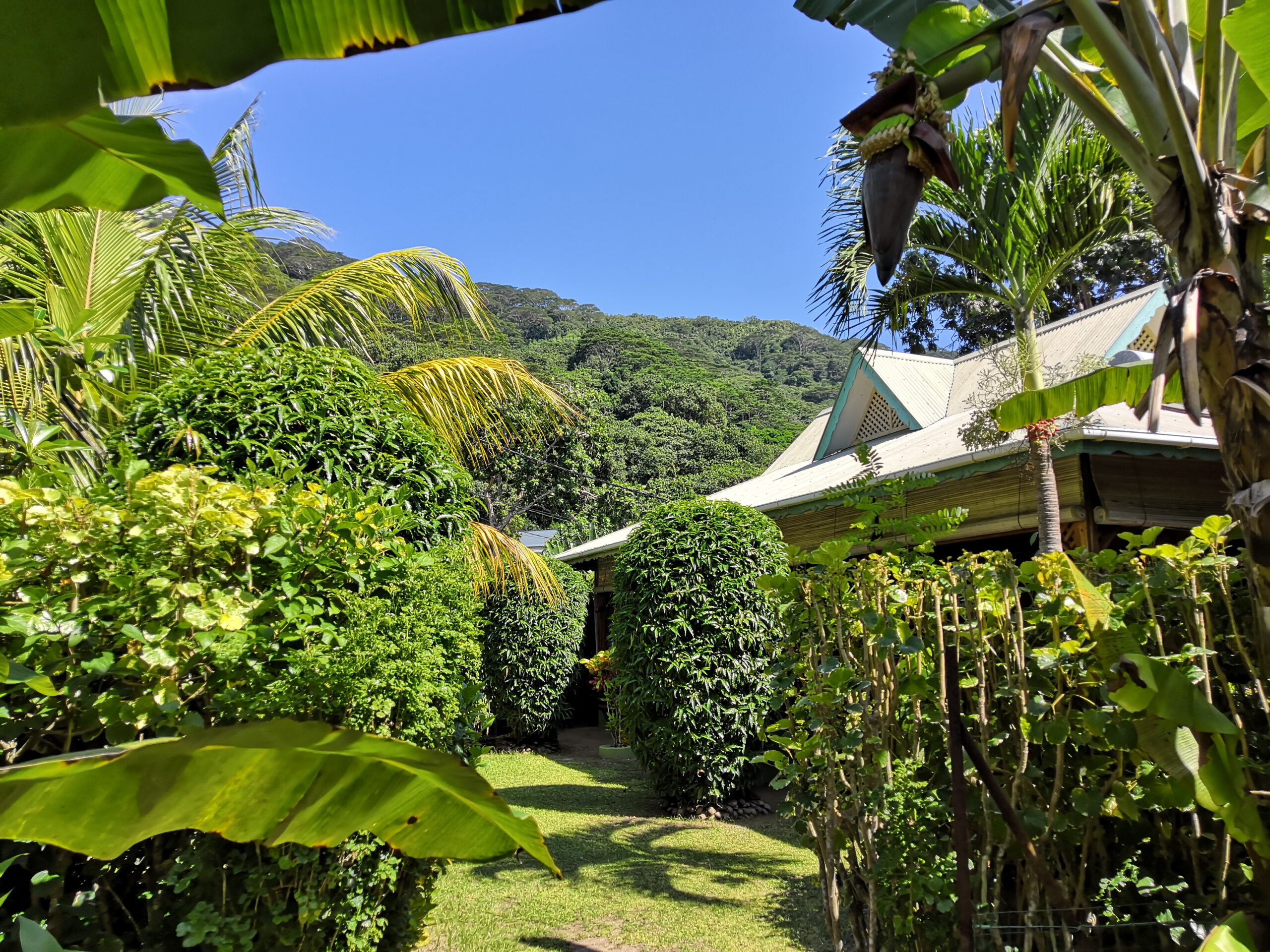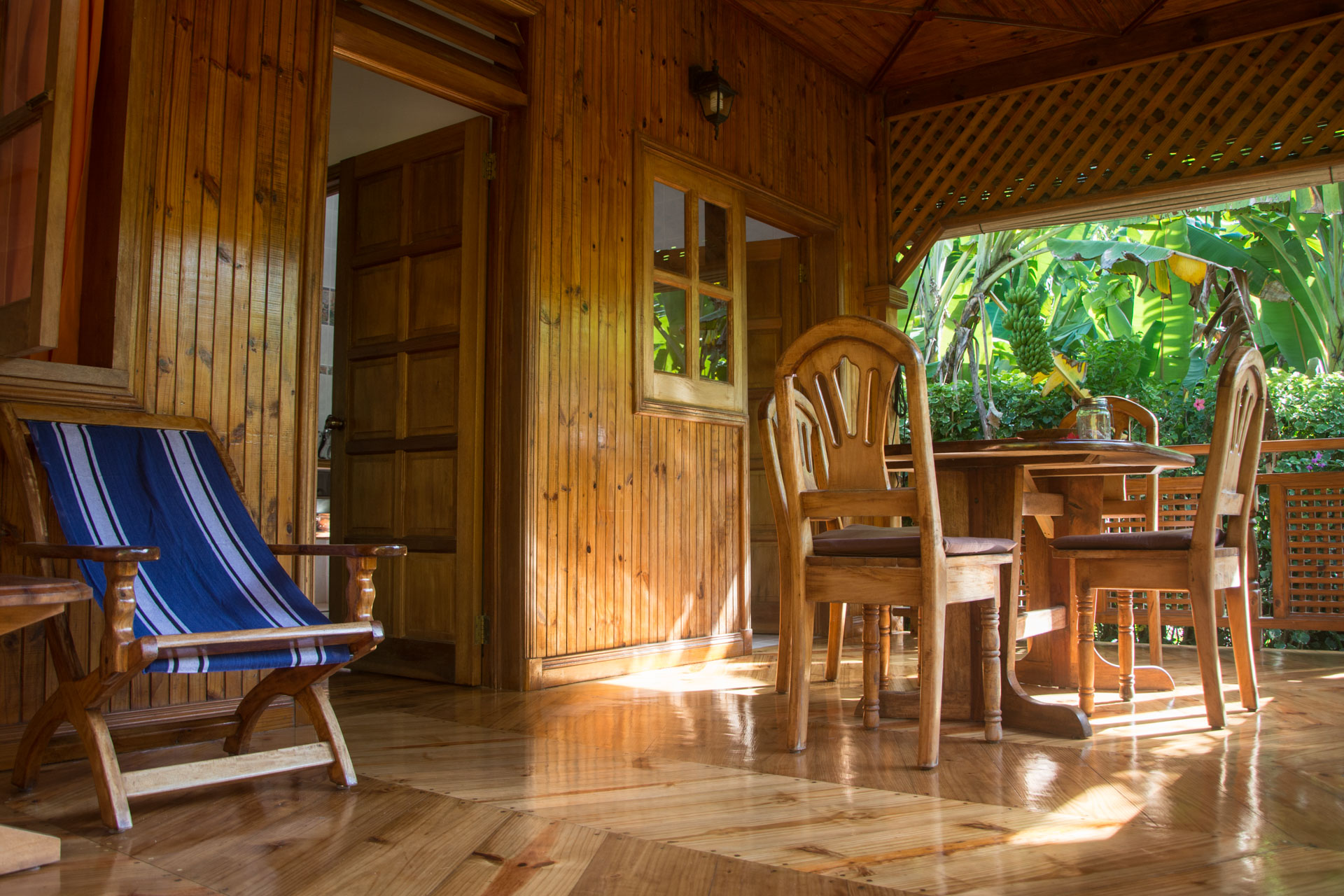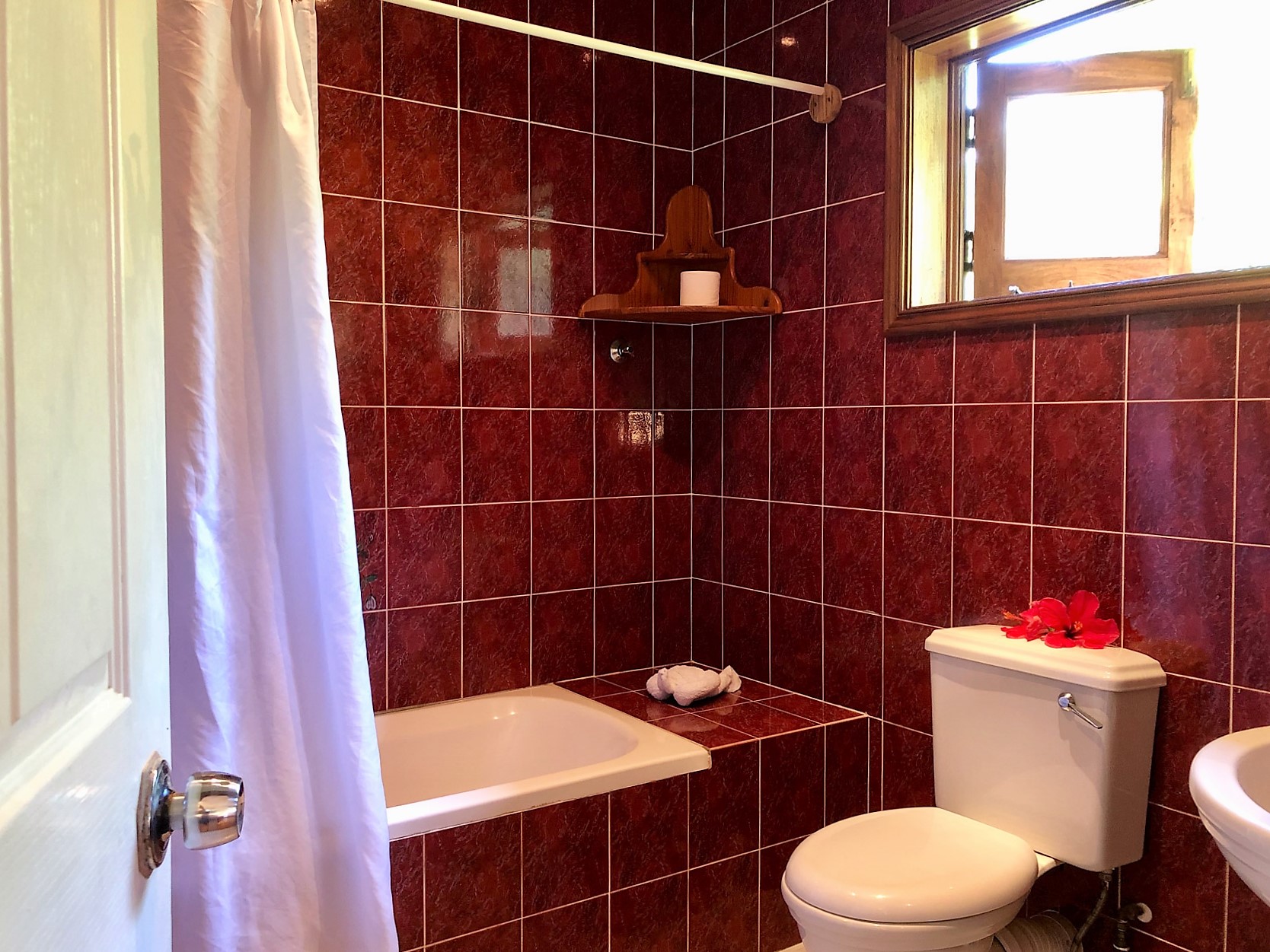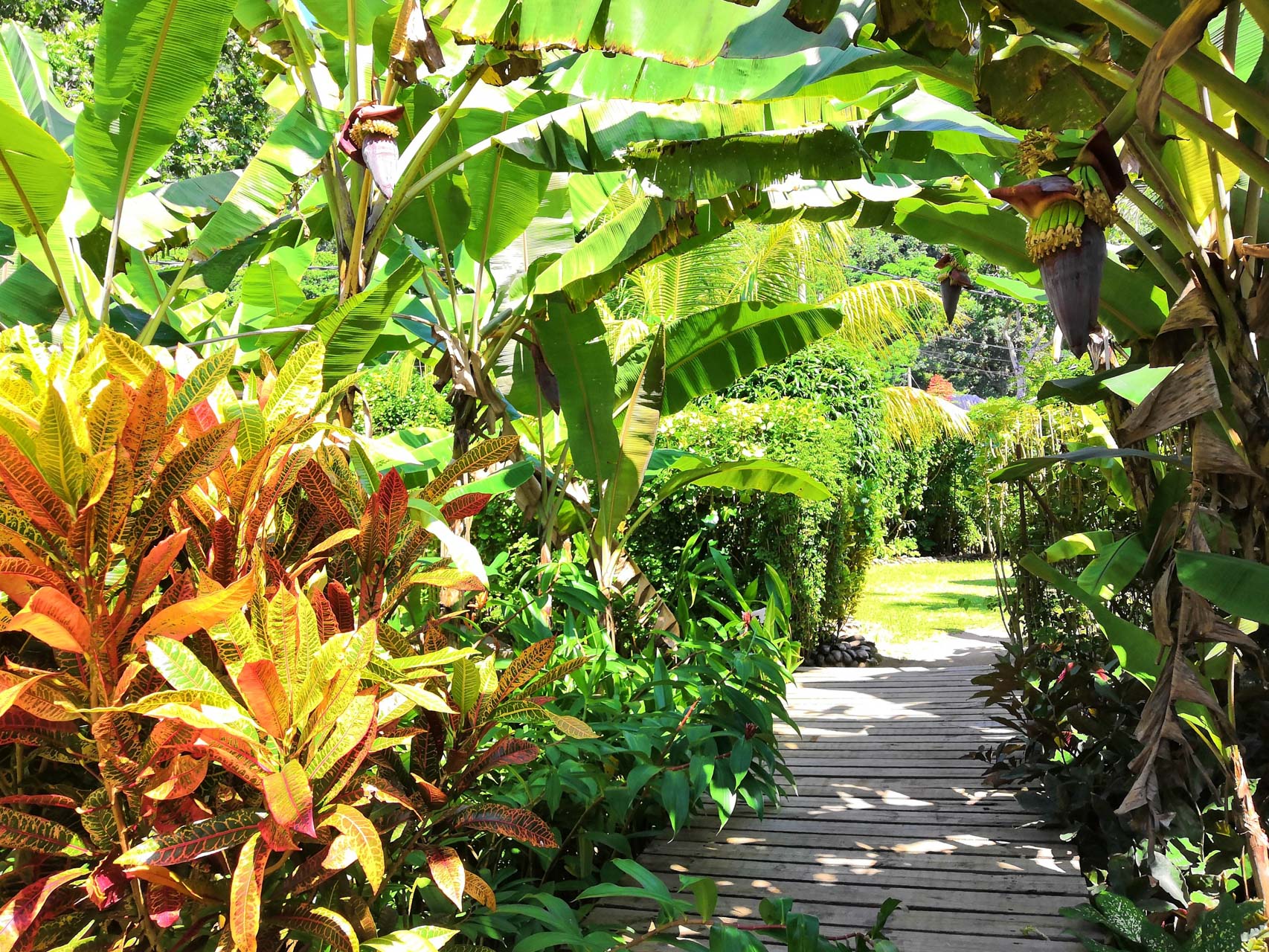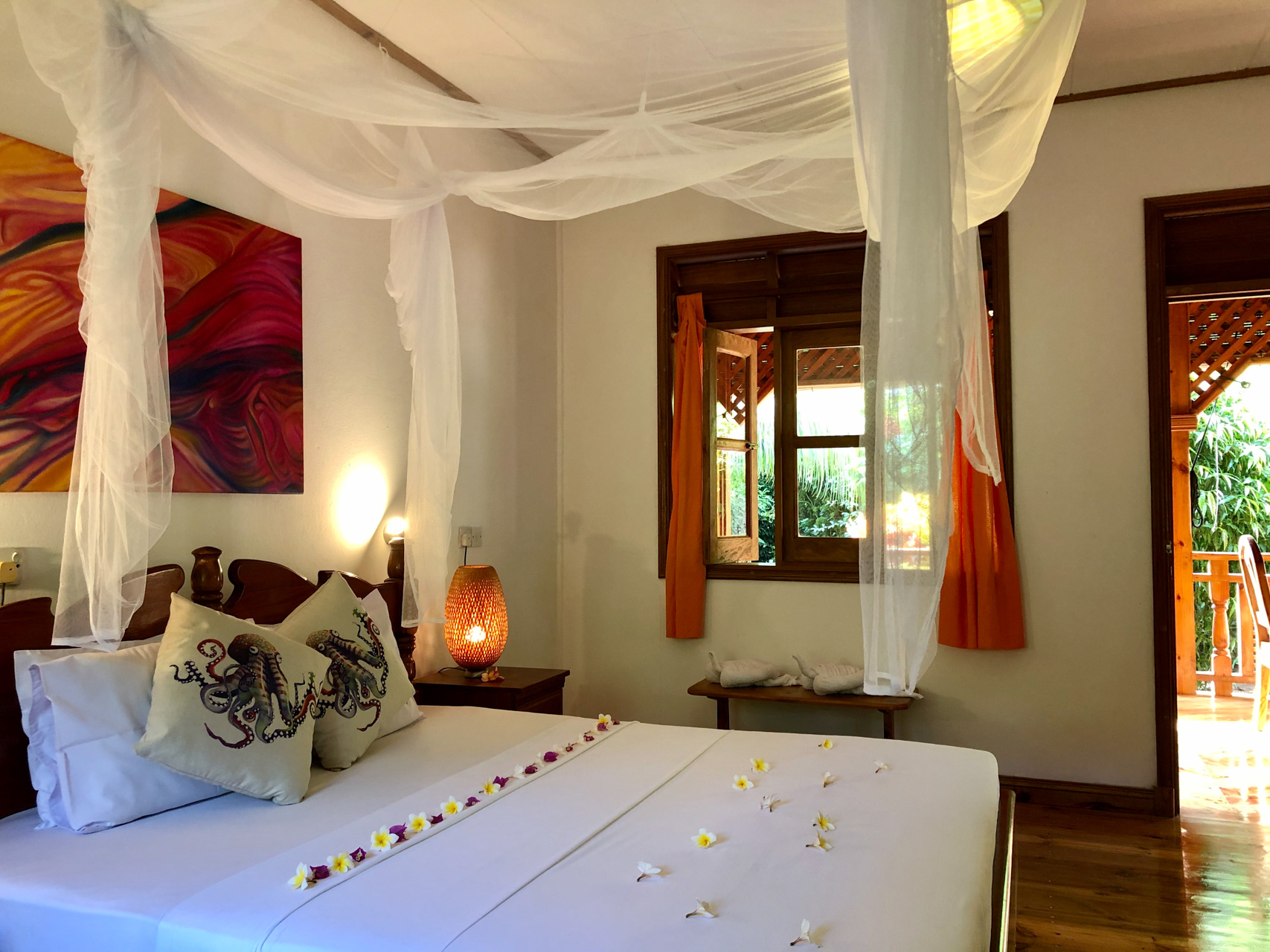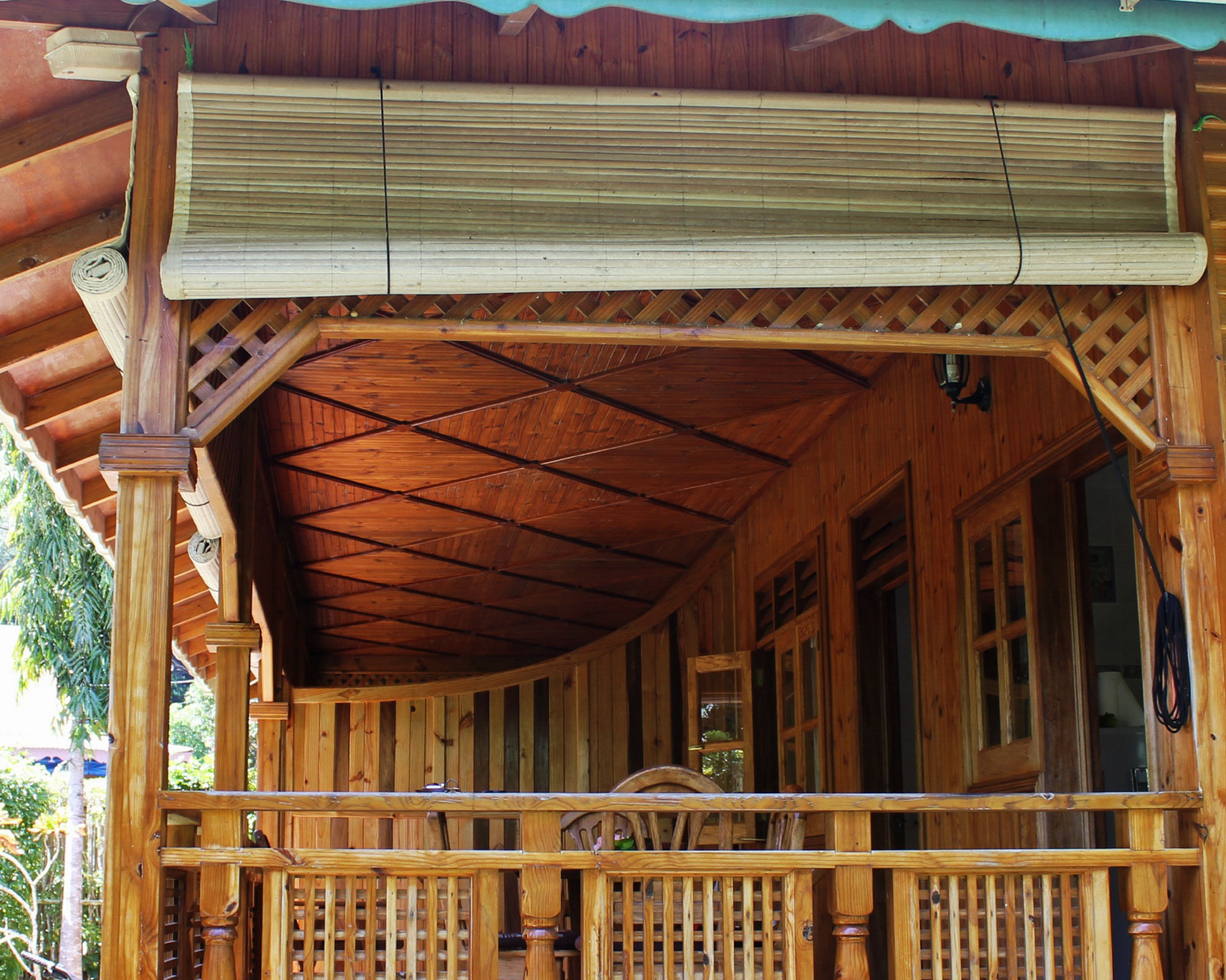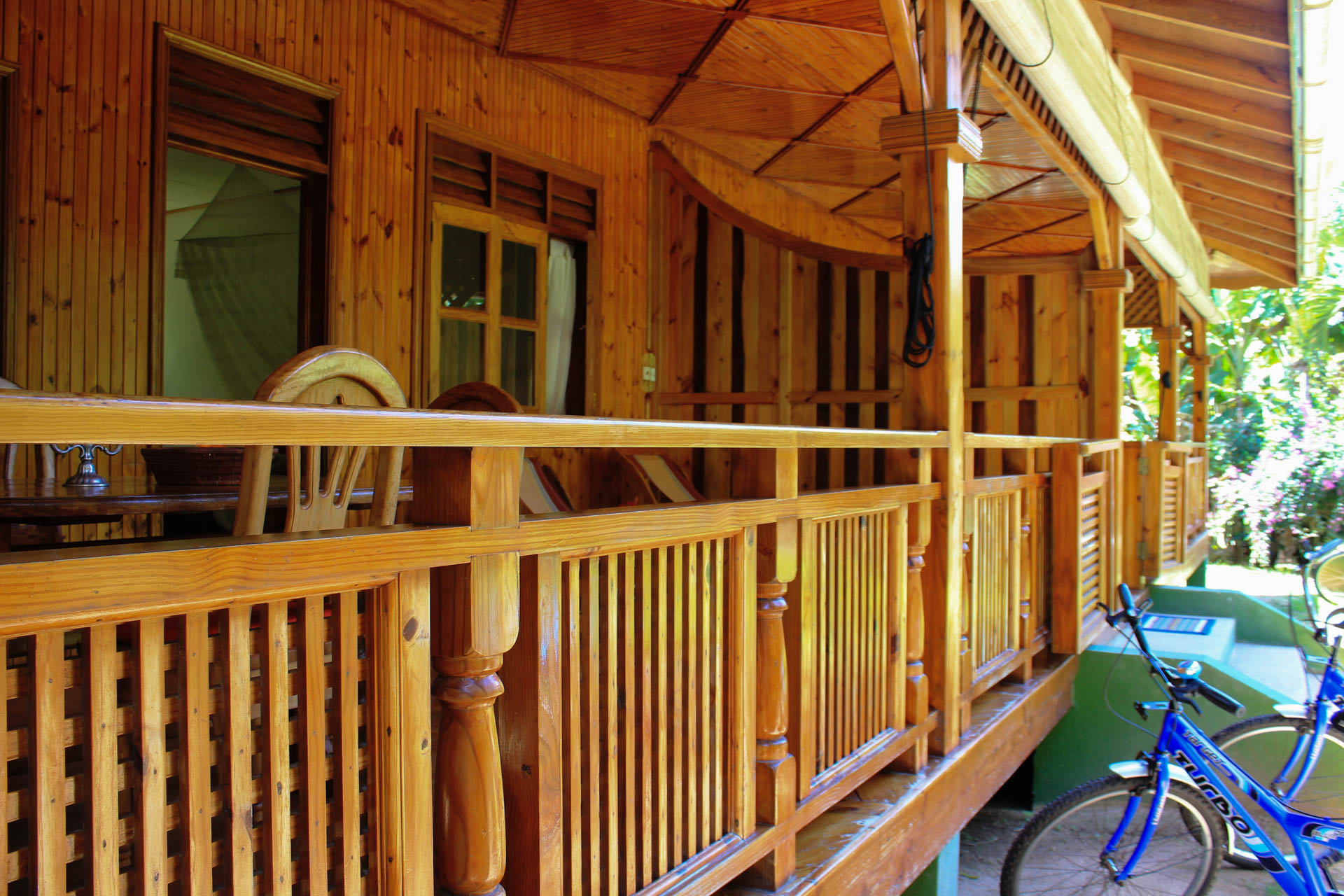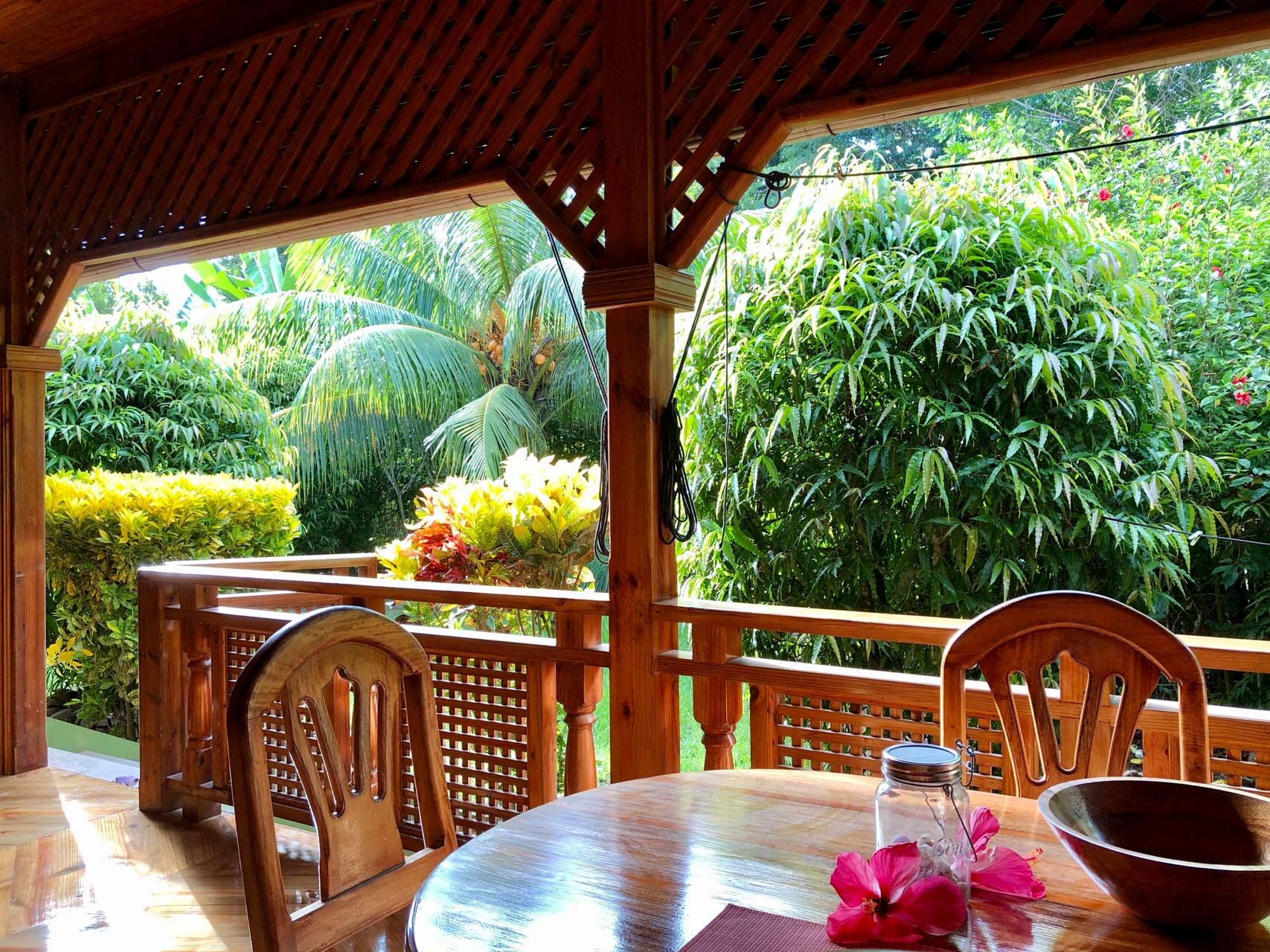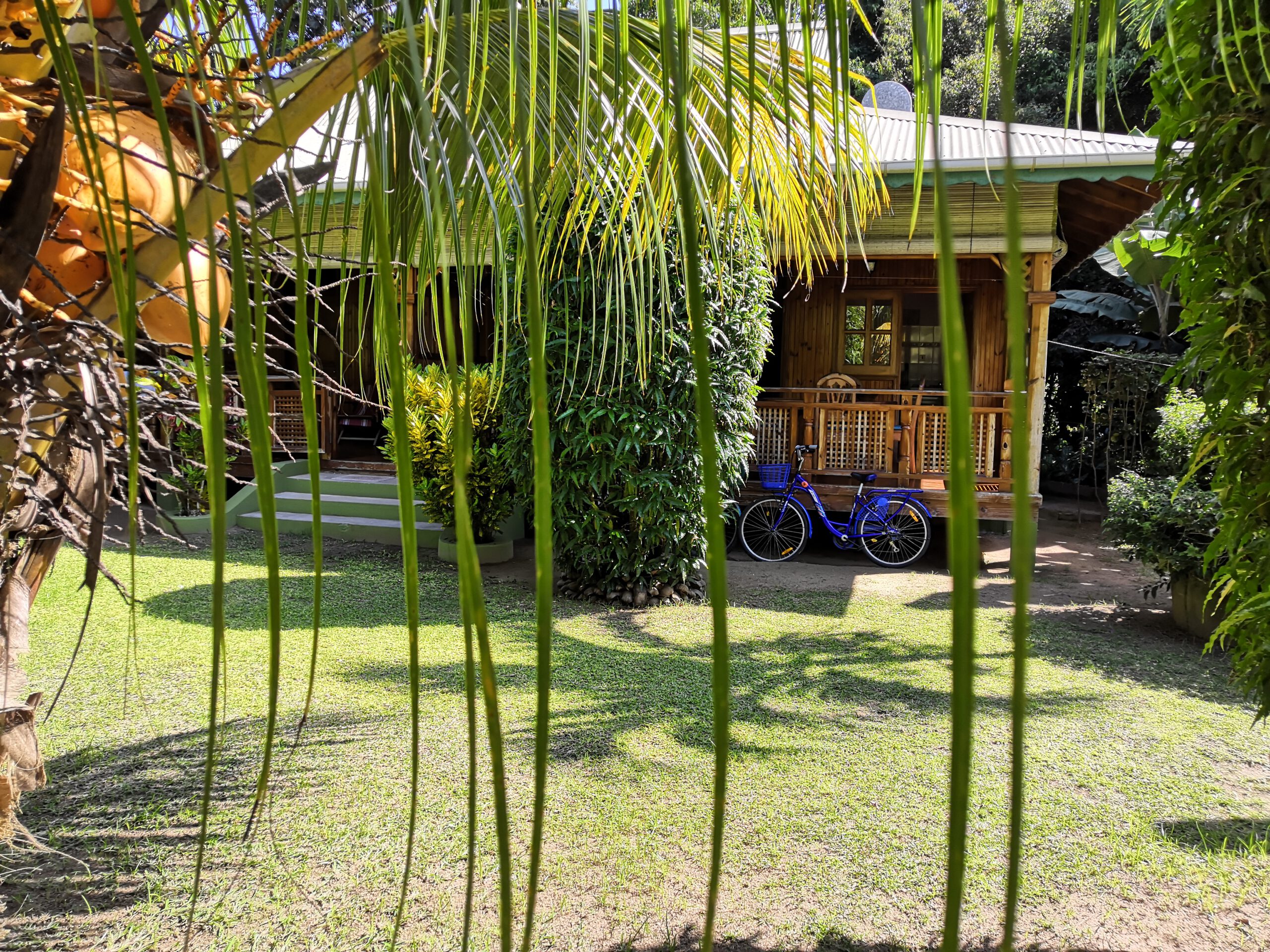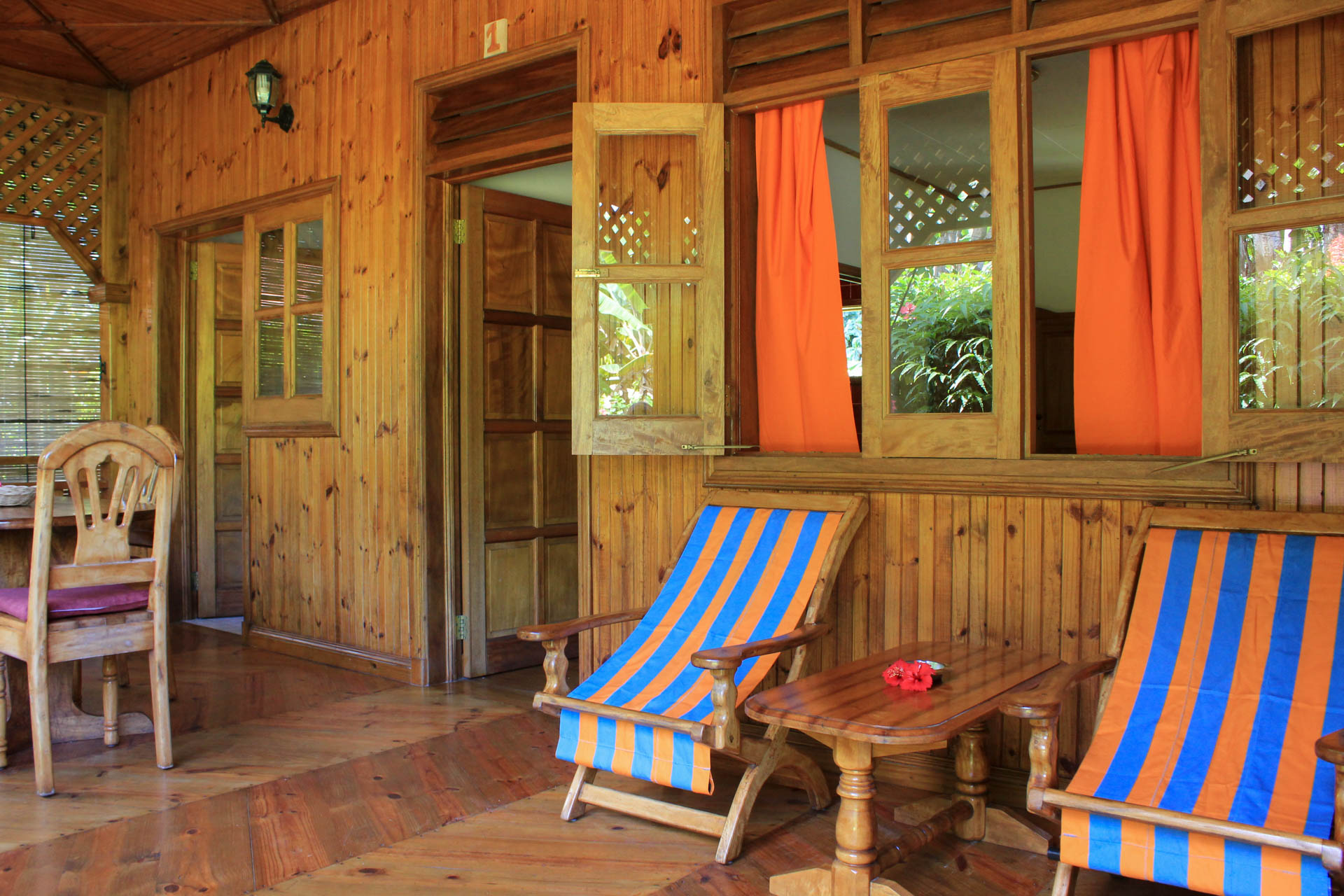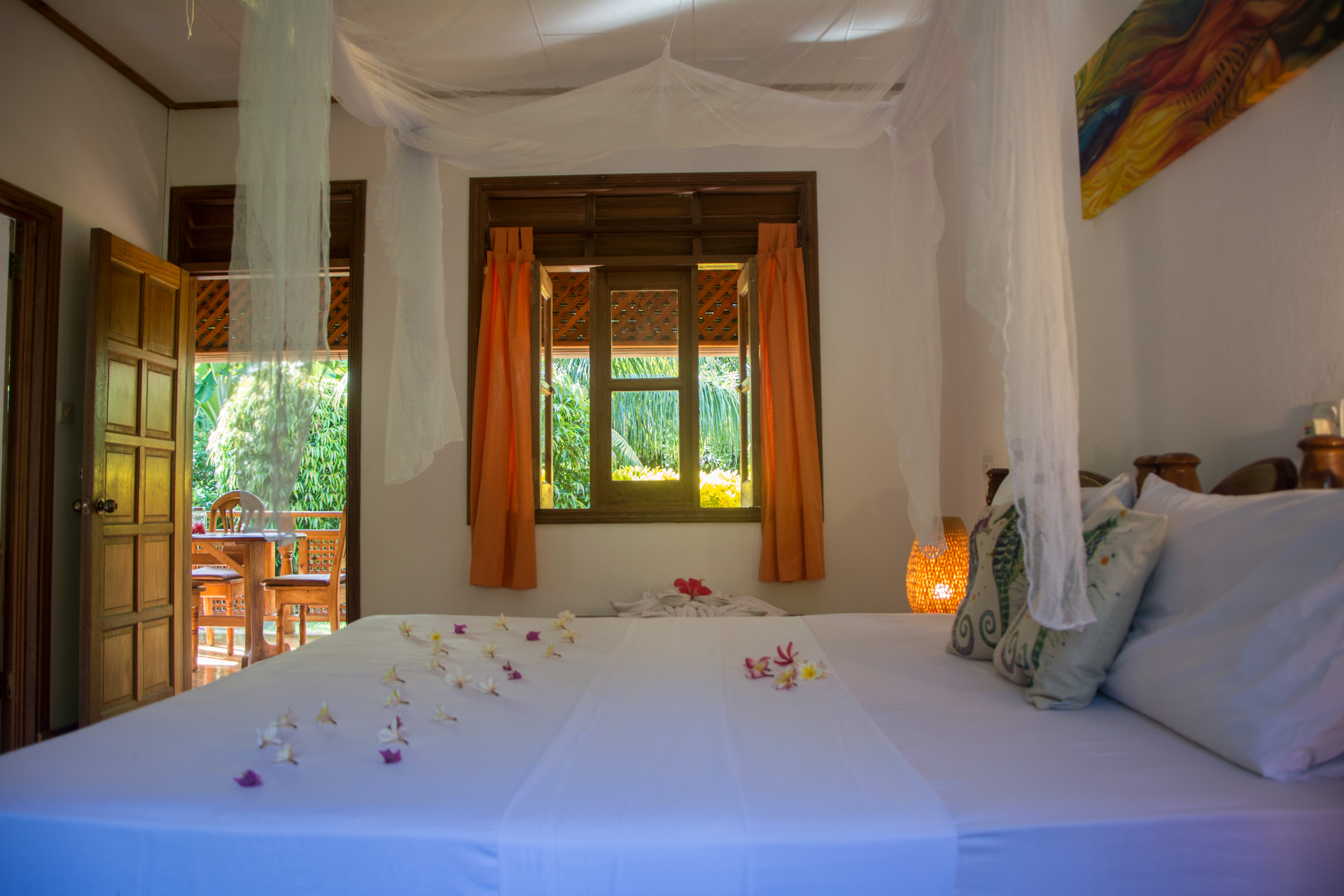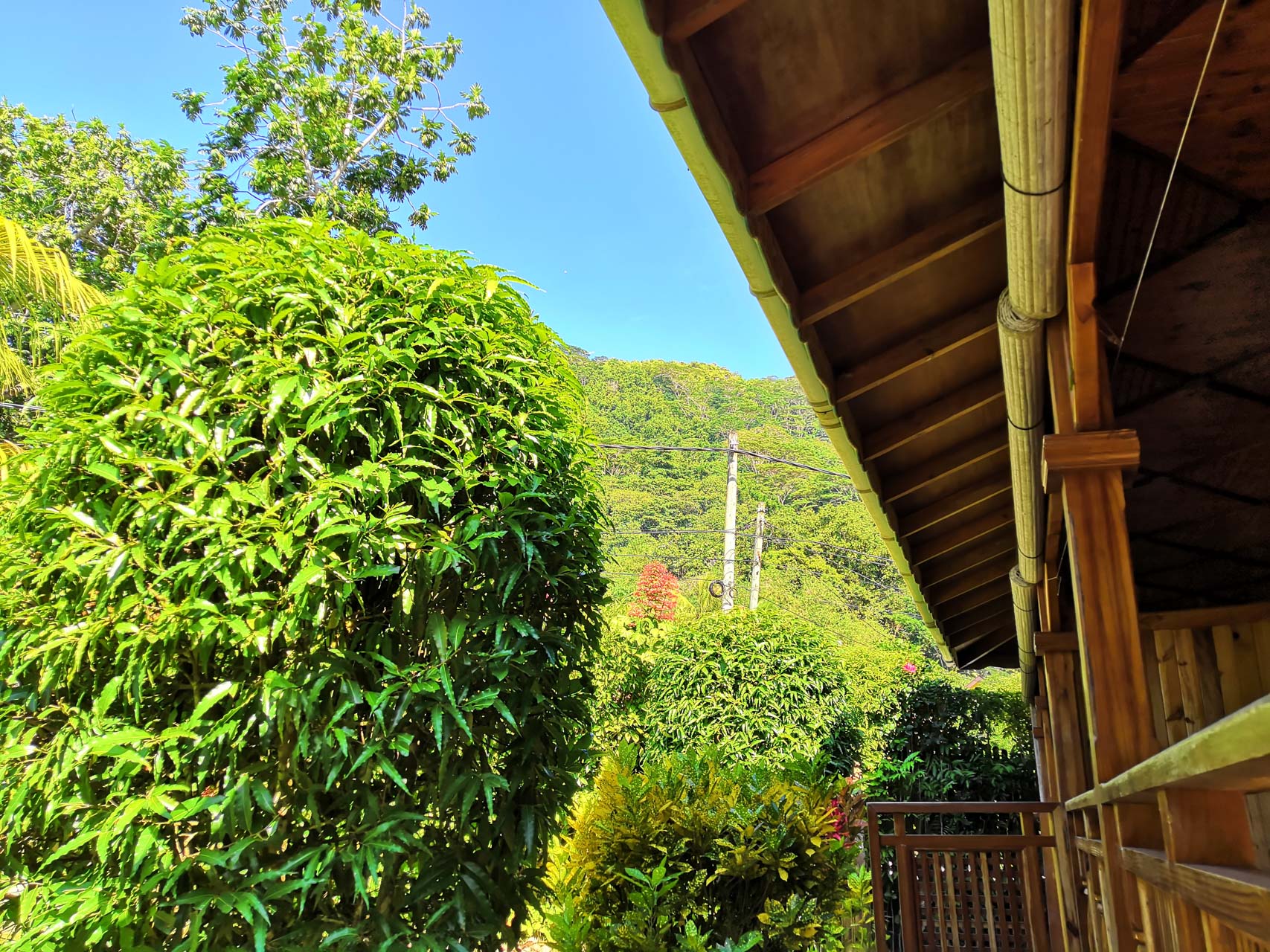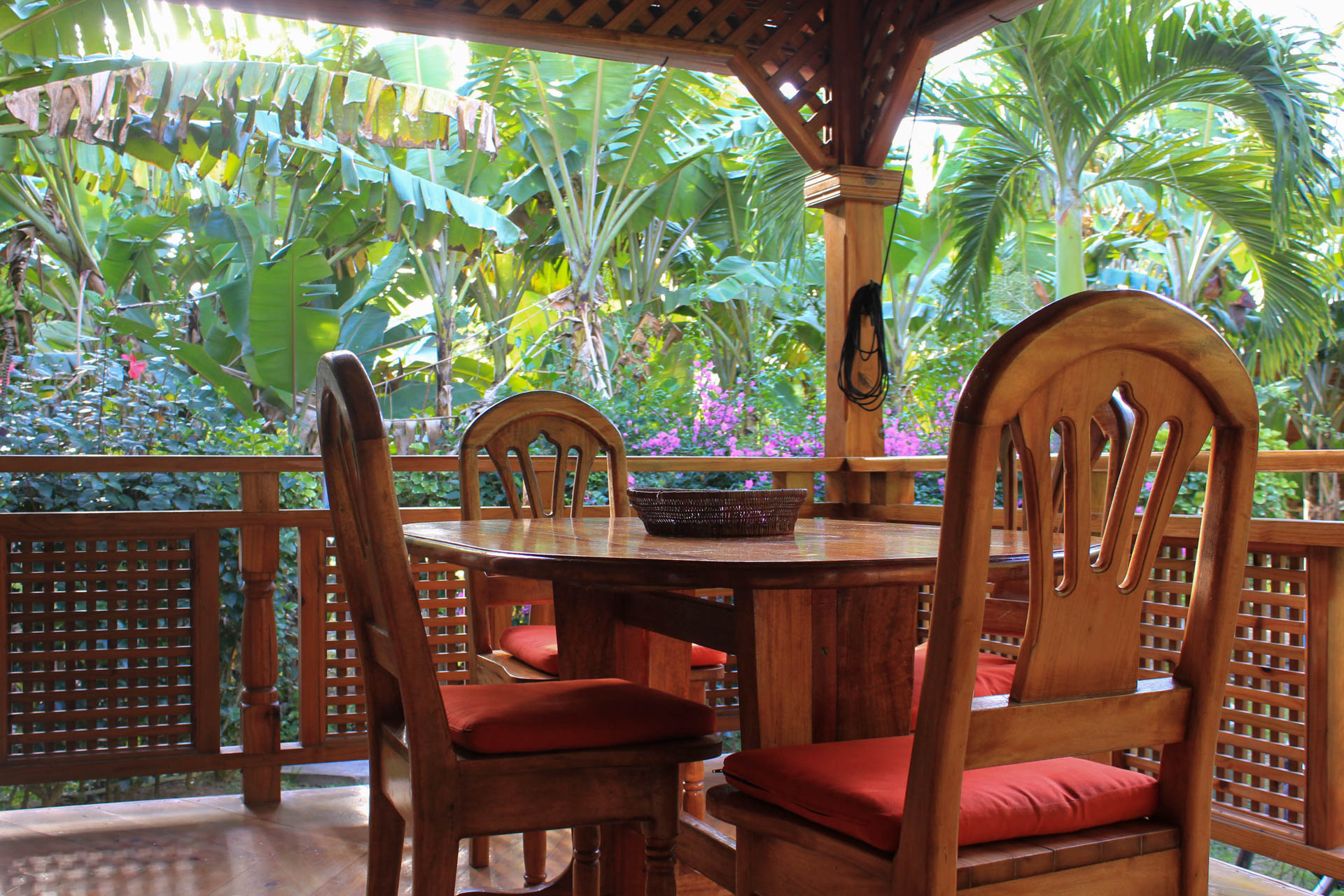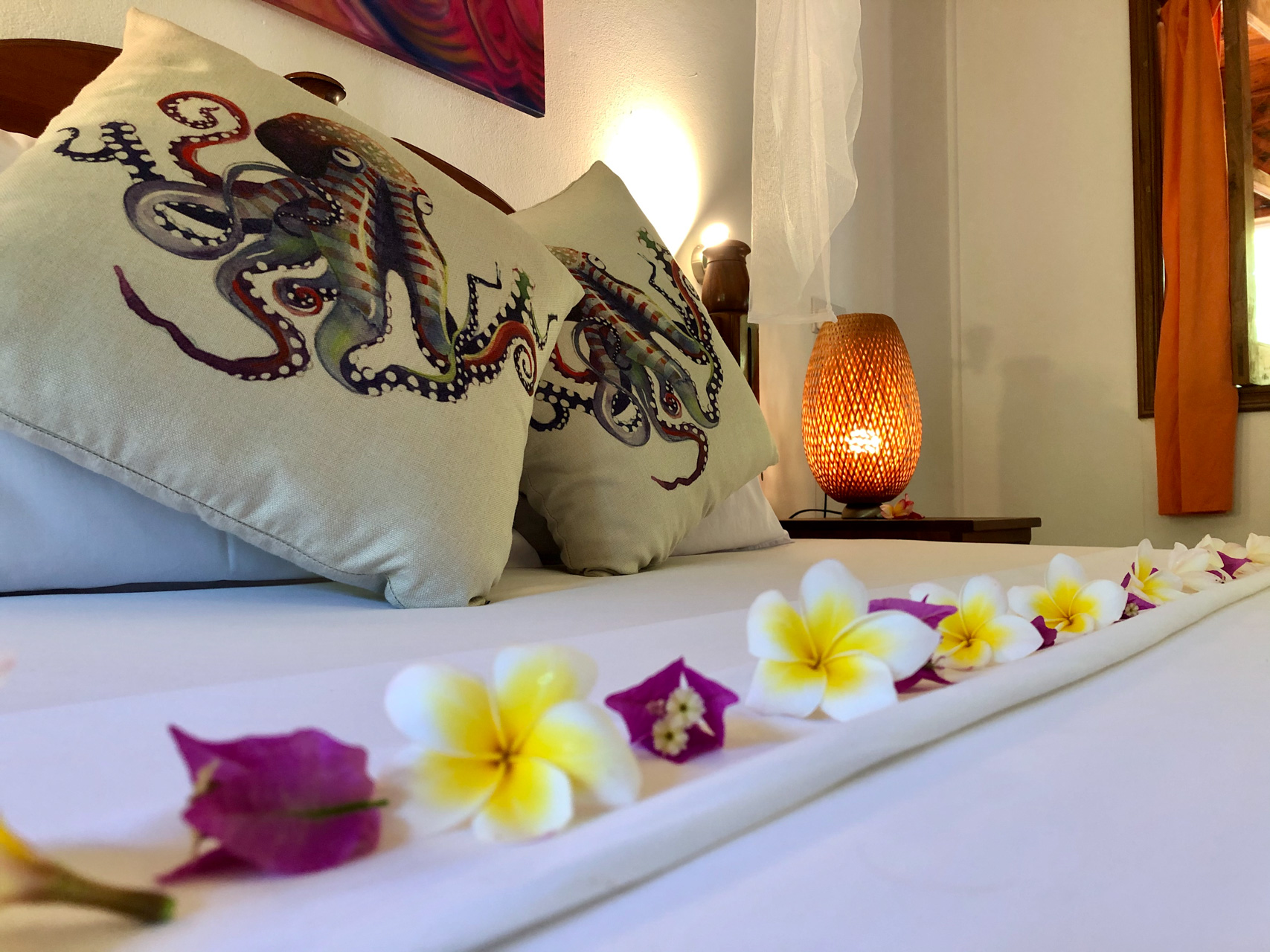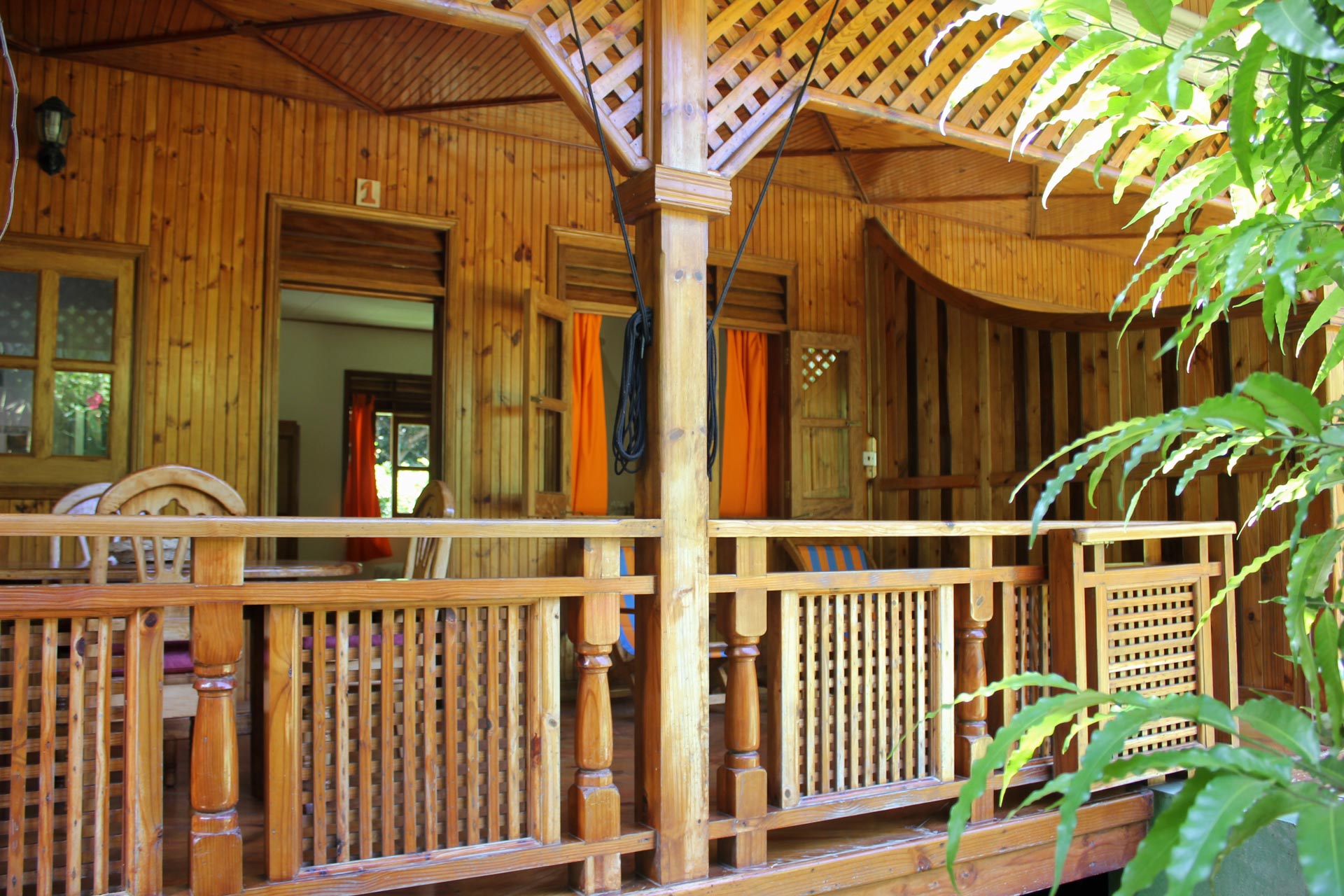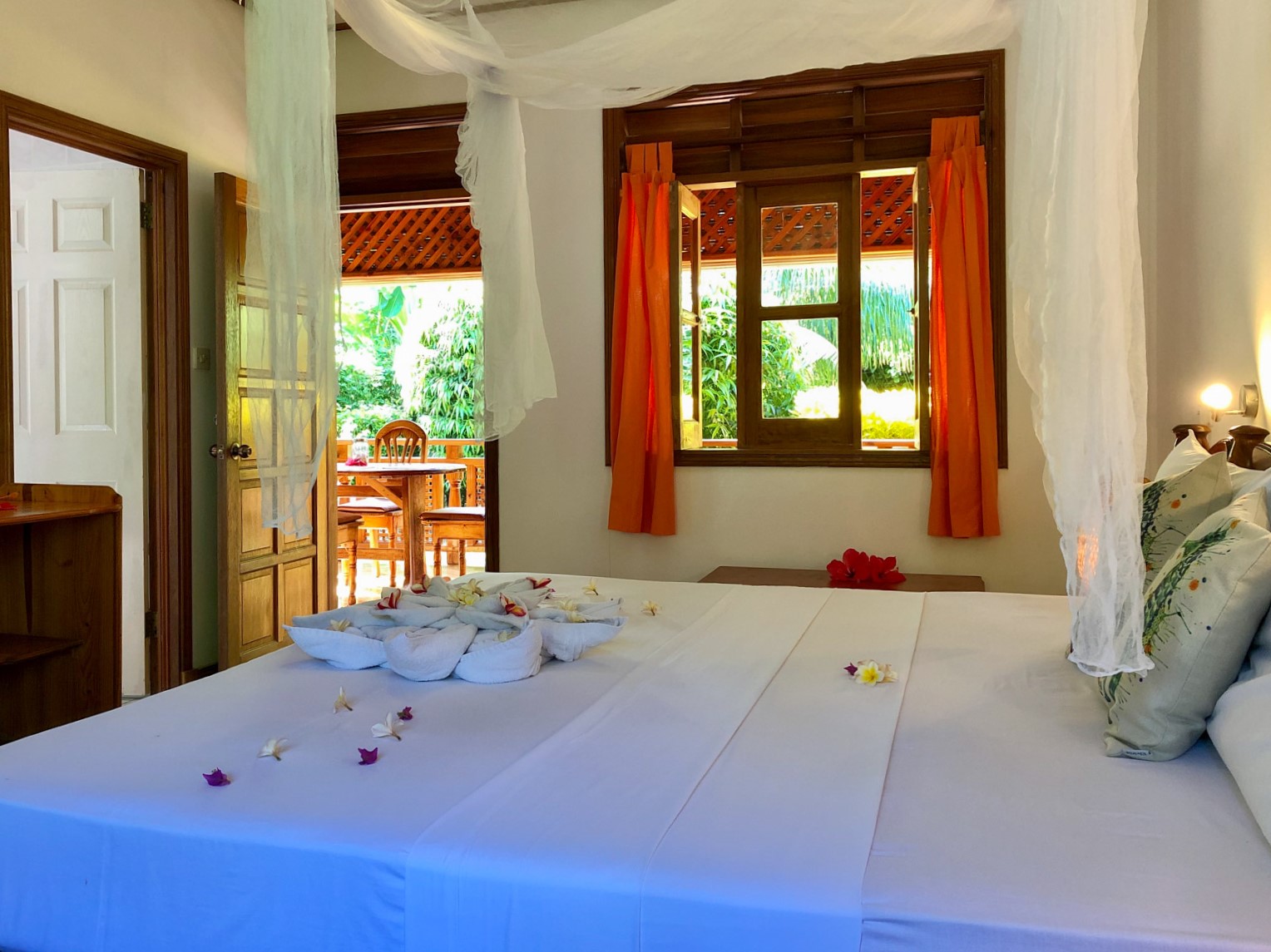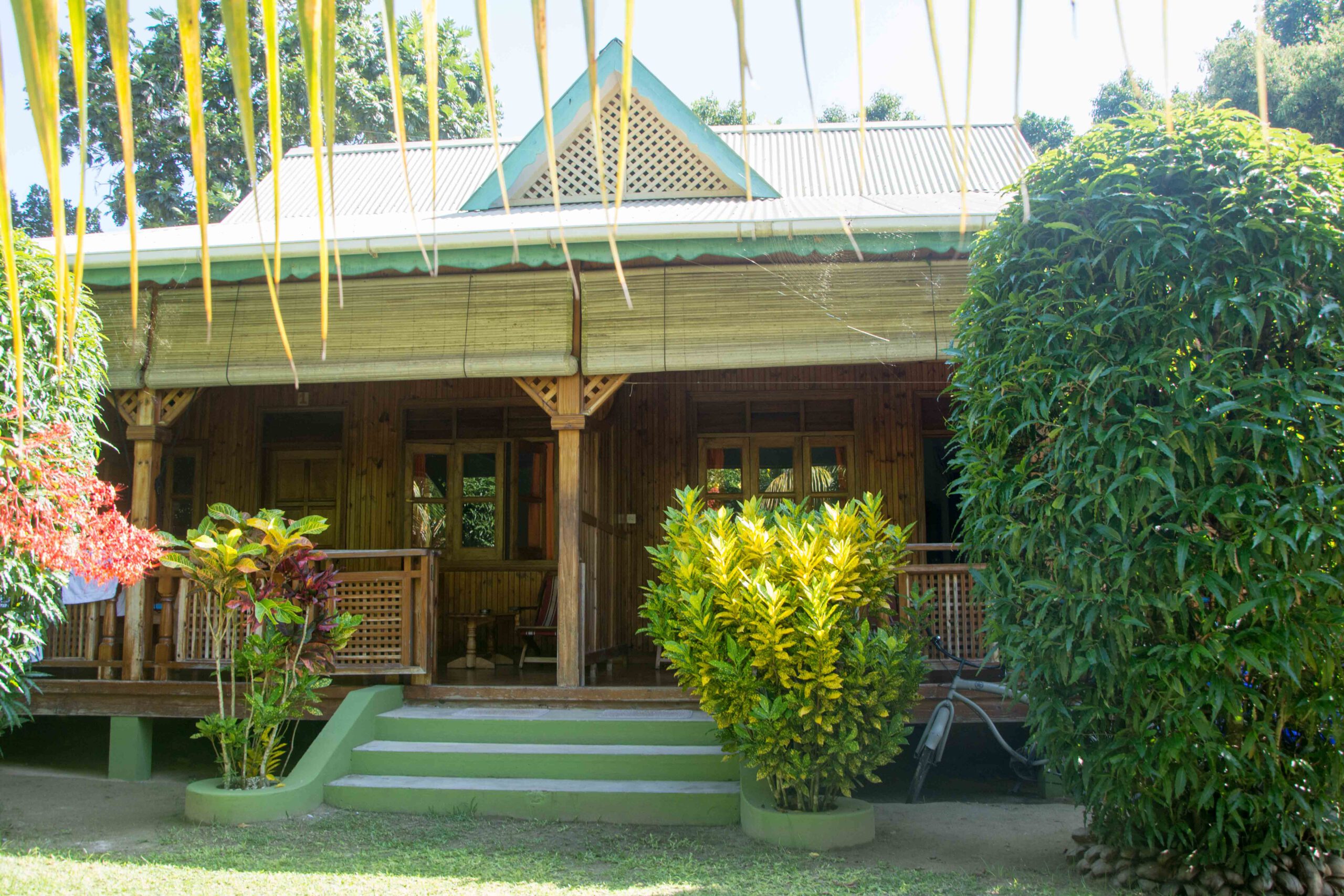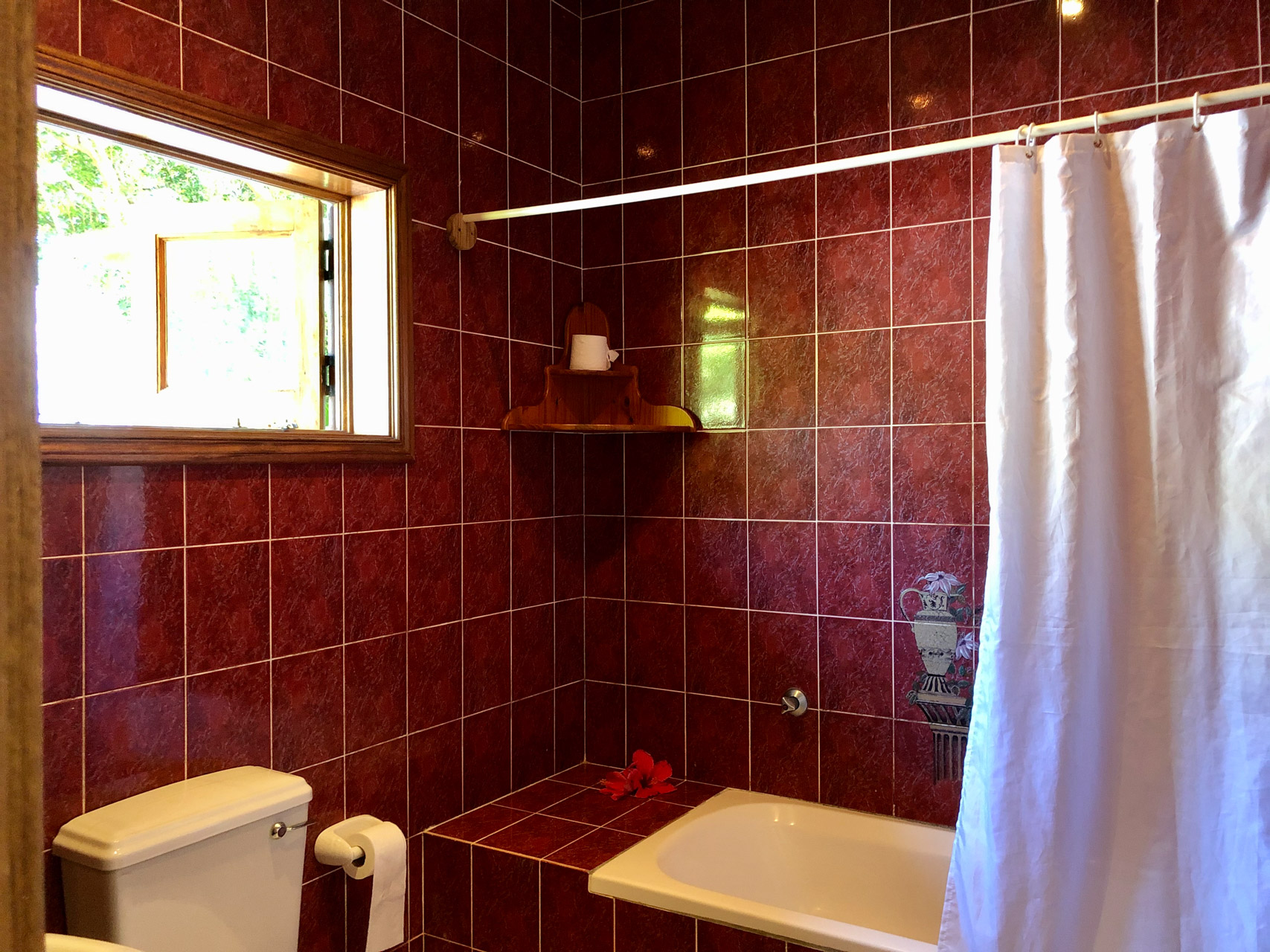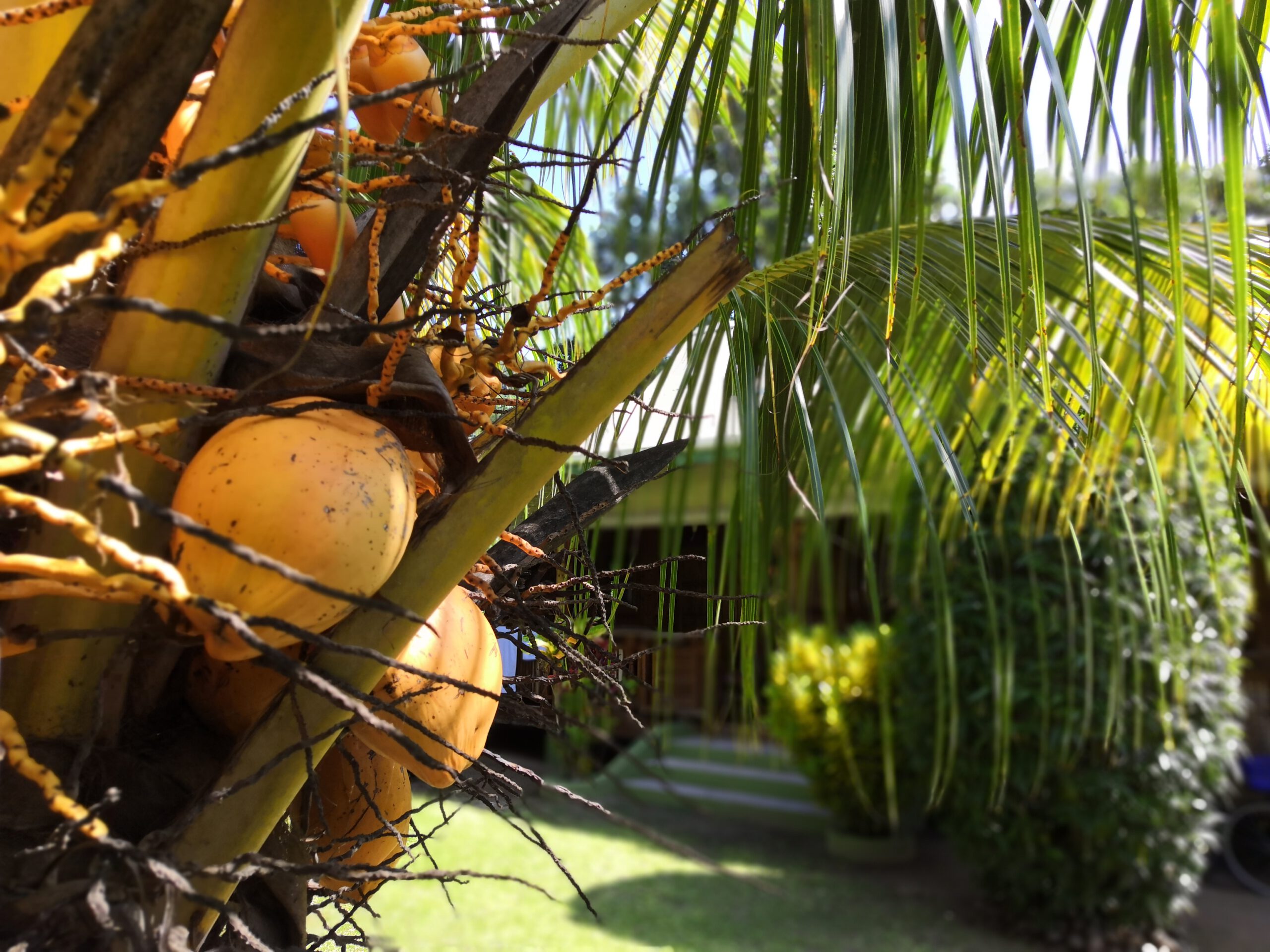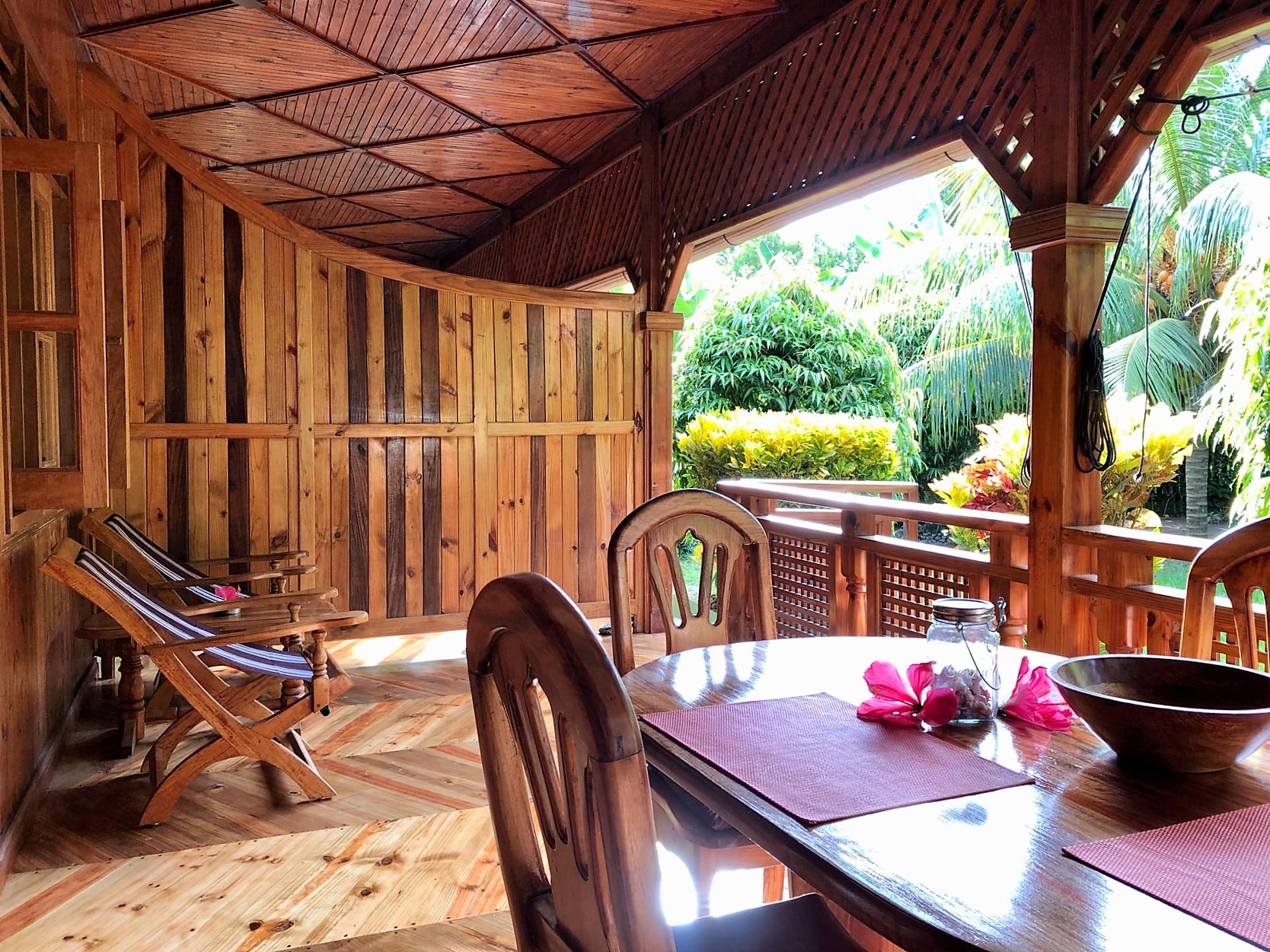 Amenities
The house consists of two symmetrical, self-contained units, the half chalets number 1 and 2. Each of these half chalets has a well-equipped kitchen, a bedroom with a double bed, a bathroom with a bathtub and an open wooden veranda with living and dining area. With 50 sqm living area it offers plenty of space for two or three persons.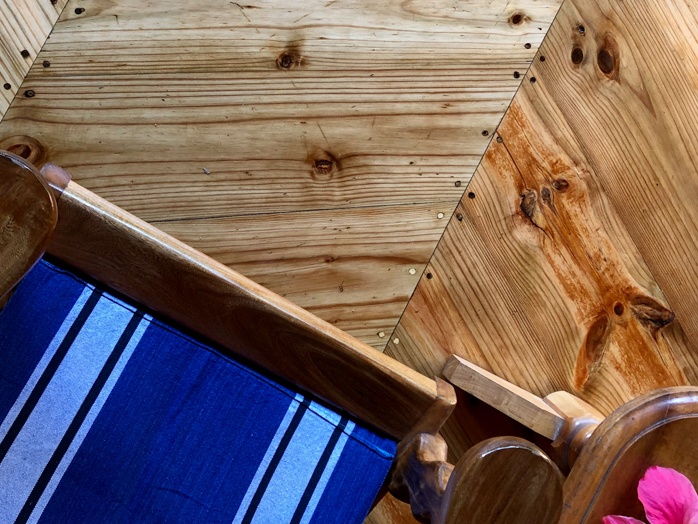 Upon request
you can book these services in advance or until 12 noon for the following day.
Along bananas runs a small stream that naturally divides the plant. A wooden walkway takes you from the rather cozy "front garden" of the Kokorouz to the larger part.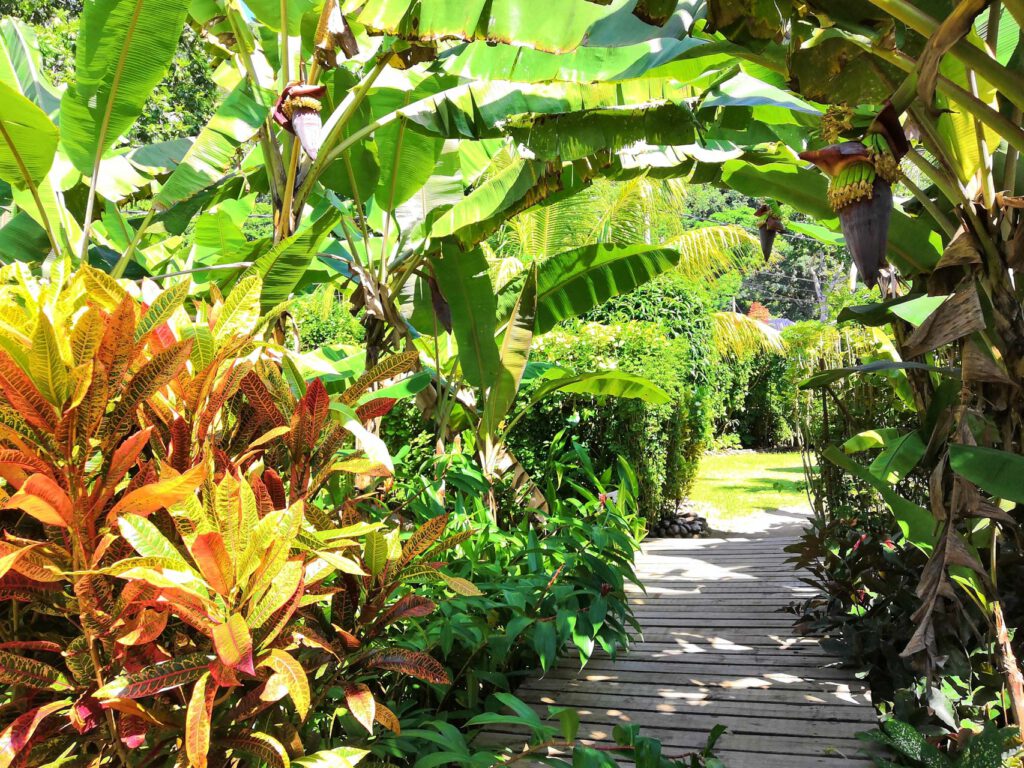 Make yourself comfortable with one or two friends in one of the two halves of the house or book the whole house with space for up to six persons.
---
And what do I do there all day?
Experience the island. Yourself too. Sometimes, that is more than enough.
---
What do the other chalets look like?