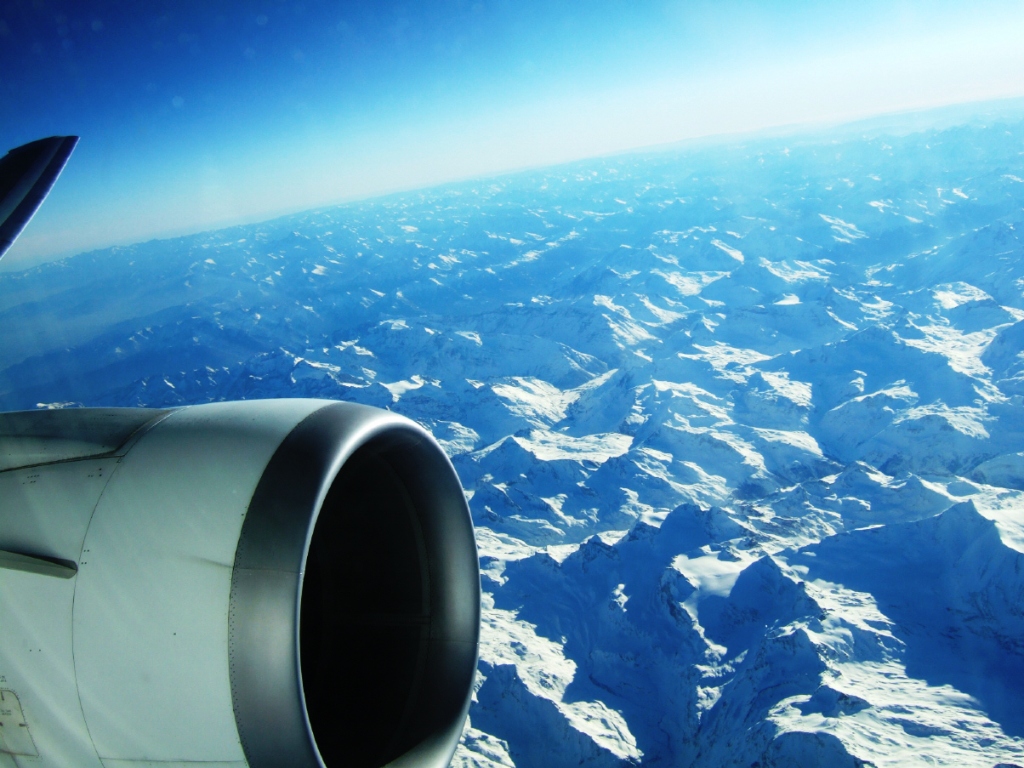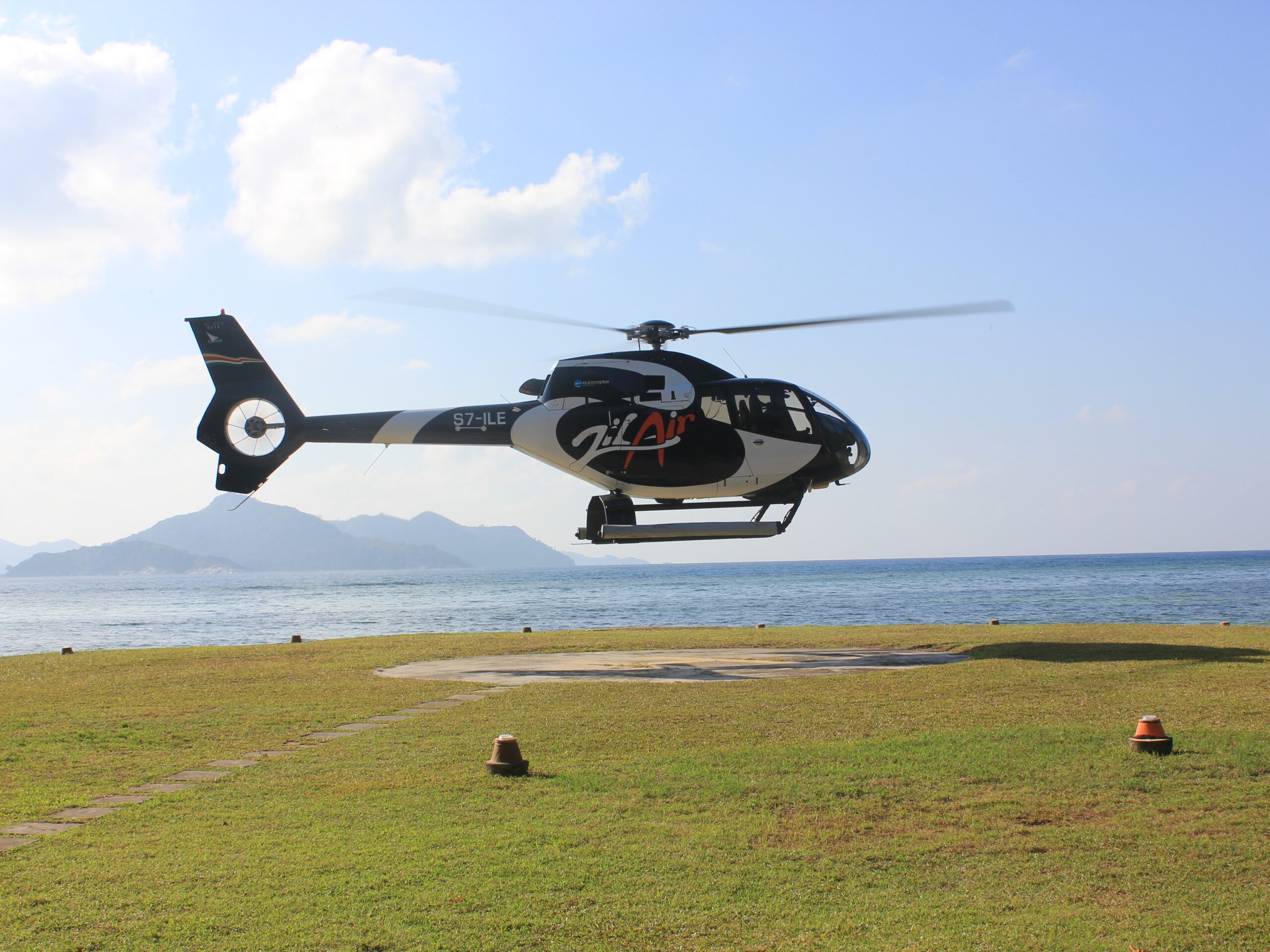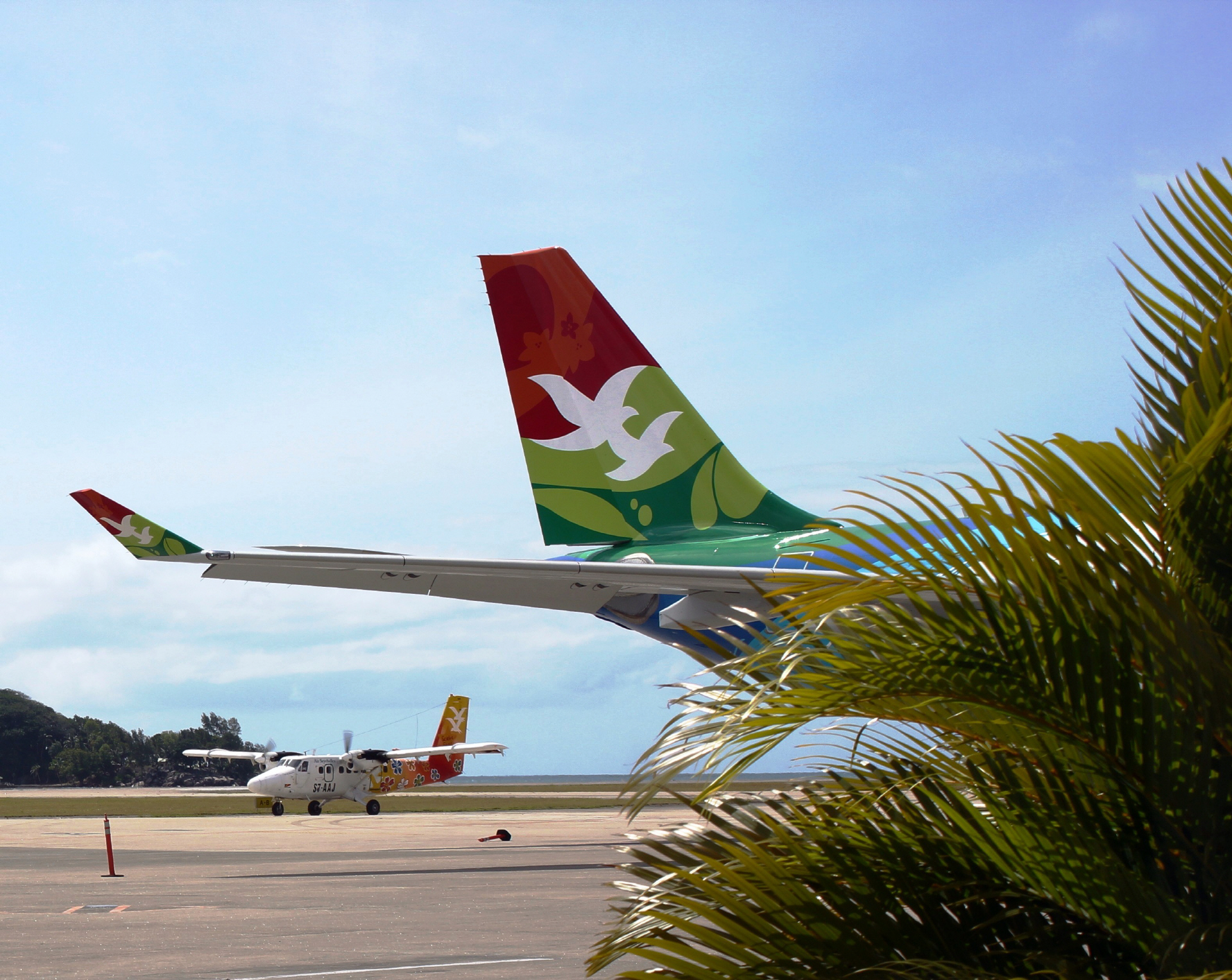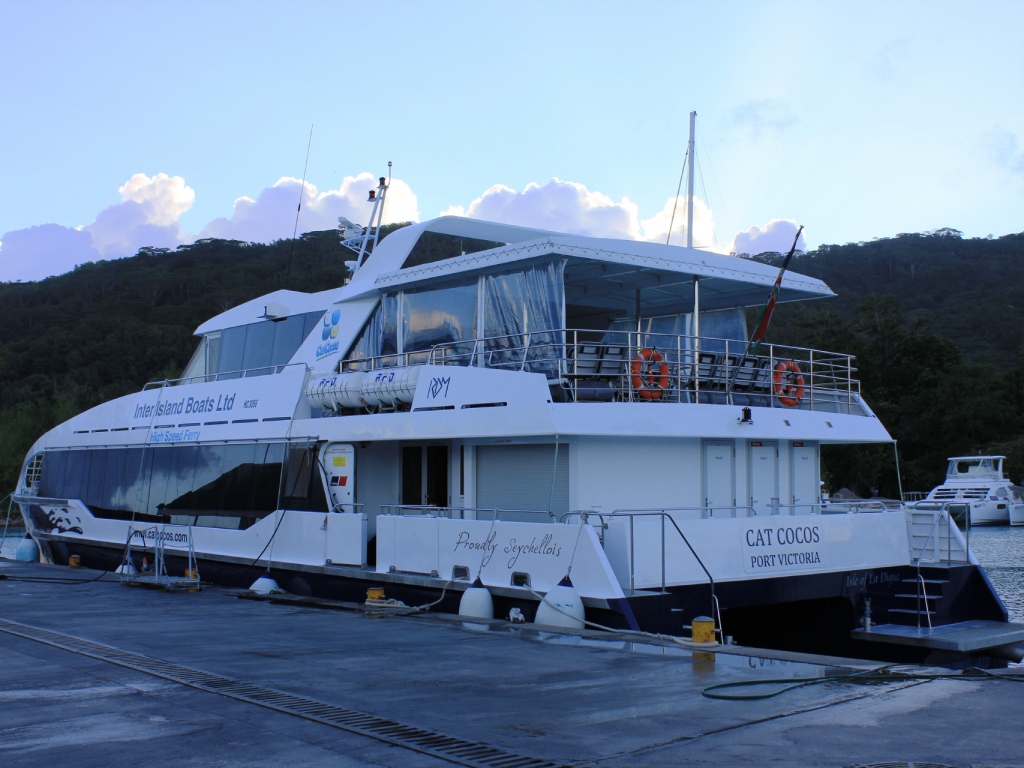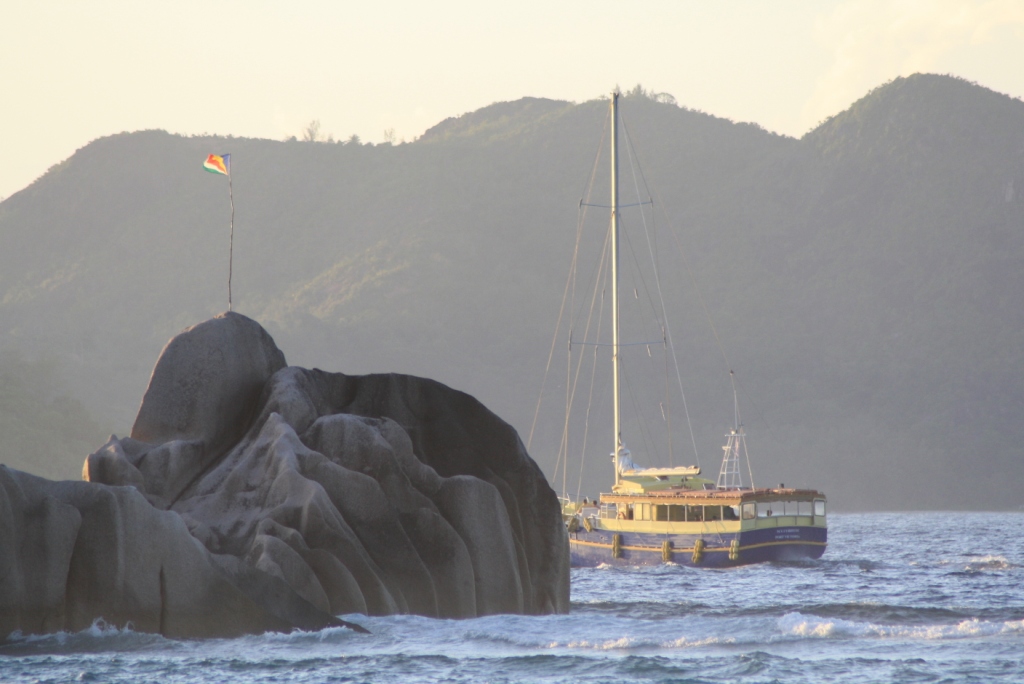 Book your flight to Mahé (SEZ – the only international airport in Seychelles) either through a tour operator or directly with the airlines. From Frankfurt, for example, you can be there in less than 10 hours with Condor.
From Mahé airport you can reach La Digue by helicopter within roughly fifteen minutes A cheaper option is a 20-minute flight to Praslin on a small Air Seychelles aircraft. From Praslin airport you take a taxi to the jetty where you reach one of the ferries to La Digue. Inter Island Ferry Pty Ltd operates several times a day between Praslin and La Digue.
On board the speed ferry Cat Cocos you will travel across the blue sea either to Praslin or directly to La Digue. Take a taxi or the ferry company's shuttle bus from Mahé airport to the Inter Island Harbour. The bus stops in front of their port office where you can check in your luggage and get your boarding passes.
All flight and ferry tickets are best booked online and in advance.